How to Siphon Gas in Project Zomboid
Can't seem to figure out how to siphon gas? We've got you covered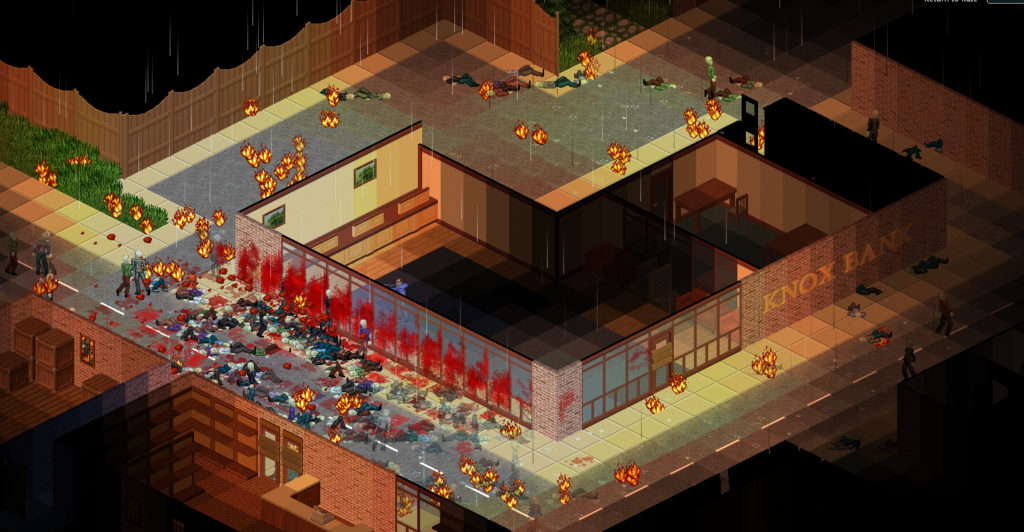 Project Zomboid is an open-world zombie RPG in which players are tasked with surviving for as long as possible before inevitably dying. However, in order to make it far in the game, you're going to need a car.
Outside of being your primary mode of transportation, cars can also be used to store additional gear or even drive off zombies. As a result, gas (which is needed to fuel cars) is one of the most valuable resources in the entire game.
In this guide, we're going to break down everything you need to know about how to siphon gas in Project Zomboid.
How to Siphon Gas in Project Zomboid
As you can probably imagine, one of the most popular ways to get gas in Project Zomboid is by siphoning it. However, it requires far more than simply heading to the nearest gas pump and retrieving it.
Related: How to Sneak in Project Zomboid
The first thing you're going to need in order to siphon gas in Project Zomboid is a gas can. Luckily, these can be found just about anywhere but players typically tend to find them hiding in tool sheds, warehouses, car trunks, garages and trash cans.
Once you've found an empty gas can, all you need to do now is find a car or gas pump that you wish to siphon gas from. Then, follow these three easy steps:
Approach the car or gas pump.
Press "V" to open radial menu.
Select the "Siphon Gas" option.
It's important to note that the gas pump needs to be connected to a power outlet, otherwise you won't be able to siphon gas from it. Once you've siphoned a full gas can, you can then follow the same steps above to refuel your car. However, instead of clicking on "Siphon Gas", you'll want to choose "Refuel" on the menu provided.
That's everything you need to know about how to siphon gas in Project Zomboid. Before you go, be sure to check out some of our other Project Zomboid content here at Gamer Journalist. Like how to level Mechanics in Project Zomboid or how to join a friend's server in Project Zomboid.
About the author