How to Save in Axiom Verge 2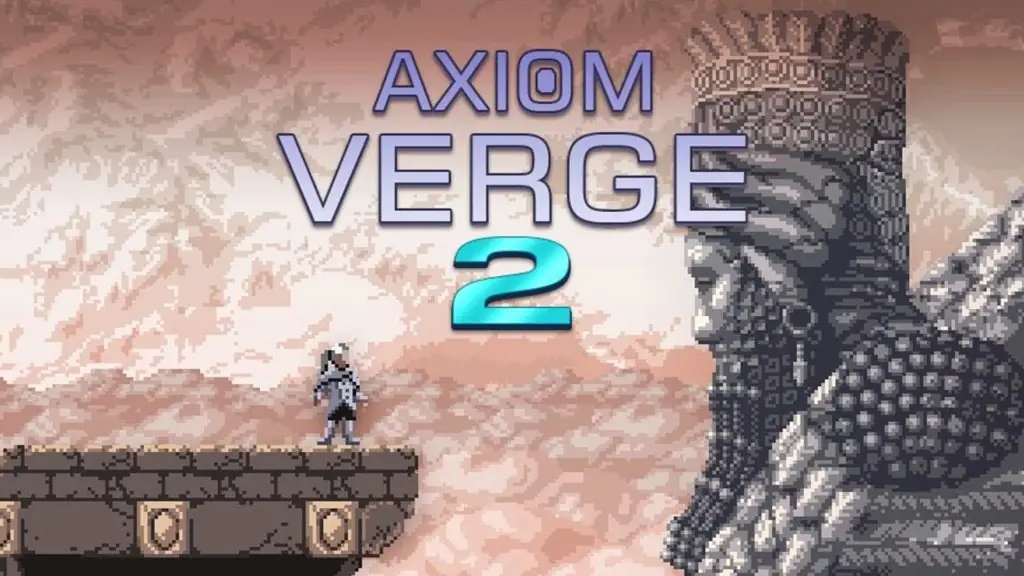 The thing about Metroidvania games like Axiom Verge 2 is that, when you really get into the thick of exploration, you might inadvertently go a long time without saving your progress. As anyone who has had an hour of progress wiped by a dumb decision will tell you, saving is of the utmost importance. It's like the old Sierra adage goes: "Save early, save often." Here's how to save in Axiom Verge 2.
Axiom Verge 2 features both a manual save system and an autosave system. The manual saving system isn't immediately available from the beginning of the story. You'll need to make a bit of progress first, but you'll know when it happens. Indra will be teleported to a distinctive, gem-like object sticking up out of a little altar on the ground. From that point on, you can interact with any gem-altar thingies to manually save your progress. Just stand in front of one and press up on the D-pad/the up arrow key.
How to Save in Axiom Verge 2
The autosave system will trigger periodically when you're out and about, usually when transitioning between two map areas or after defeating a boss. When an autosave is triggered, you'll see a little image of a floppy disk on the bottom right of the screen, accompanied by a distinctive sound. When the image has disappeared from the screen, that means your progress has been saved. If you close the game at this point, you'll be right back where you were whenever you open it again. If you're not within walking distance of a manual save point, waiting for an autosave may be your next best option.