How to Rename Your Calf in Roblox Moo
One name is not enough!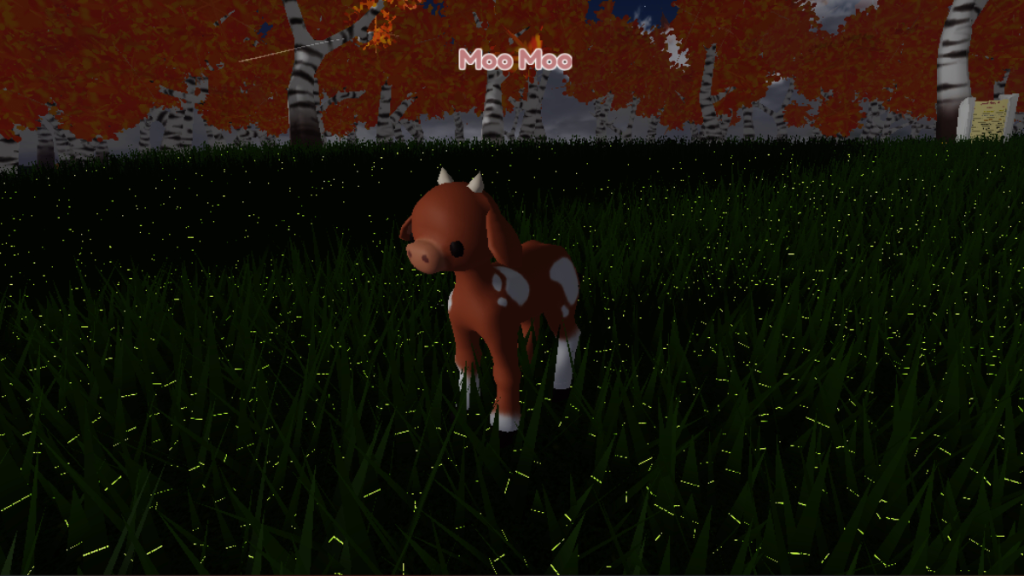 Moo is a free game on Roblox that allows you to live the calf life you've always dreamed of! Moo is essentially a baby cow simulator game, it allows you to frolic through meadows, go on relaxing walks through mystical forests, or just relax under shady trees. This game is perfect for anyone looking for a calm, relaxing game to unwind with at the end of a long day; there's not a single ounce of stress or negativity in this game!
One of the coolest parts about Moo is that you can completely customize your calf! You can change your calf's design and even its color, though some of the cooler designs/colors need to be bought first. Another thing you can customize on your calf is the name, though not many people are aware of how to go about changing it. Keep reading if you've been having trouble trying to rename your calf in Roblox Moo!
How to Rename Your Calf in Roblox Moo
Unlike some of the cooler custom calf colors, giving your calf a new nickname is completely free. If you choose not to give your calf a nickname, then it will default to your Roblox username. You can change your calf's name as many times as you want for free, so don't worry about getting stuck with a name you don't like if you happen to change your mind.
Thankfully, renaming your calf in Moo is incredibly easy. All you have to do is follow these simple steps to rename your calf:
Open Moo in Roblox.
Click on the "Change Name" button on the right-hand corner of the screen.
Enter your new nickname into the textbox and then hit Enter.
Congratulations, you've successfully renamed your calf in Roblox Moo!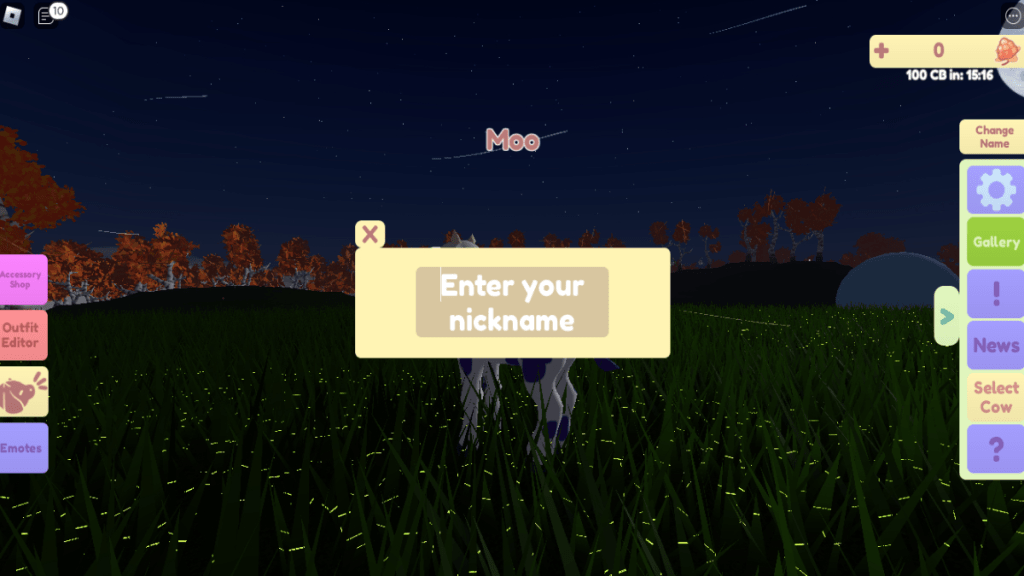 There doesn't seem to be a character limit on the nicknames, so don't worry about not having enough space to fit your whole name. However, if the nickname is especially long, there is a chance that not all of it will show up on the screen in-game. You should be fine as long as the nickname has only about 10 characters or less.
Related: Roblox Moo Codes
---
Moo is one of the most relaxing games on Roblox, you'll have a hard time finding a game nearly as calm as Moo. If you love playing games to relax, check out Gamer Journalist's list of all the best idle games for mobile. These games are just as, if not more, relaxing than Roblox Moo!