How to Prepare Your Game for Sims 4 Update – How to Clean Your Save File and Make Sure Mods Work
Protect your game simmers! Here's how!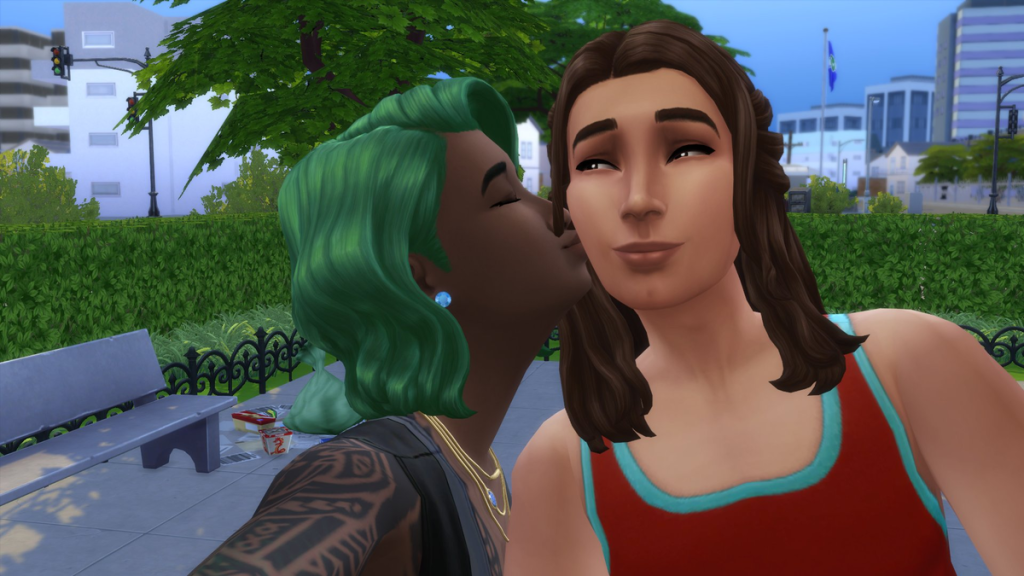 It's approaching that time of the year, Simmers when your game is going to be updated. Are you prepared to do the heavy work when it comes to using mods and custom content? Did you know you have to update your mods for every patch? There are a few tips you can do in order to prevent your game from breaking if you use mods or custom content. We're going to teach you how to prepare your game for Sims 4 update. We're going to show you how to clean your save files and test if mods are working.
Tips for Update Day in Sims 4
If you're new to Sims and you haven't used mods for long you have probably fallen victim to leaving your mods installed on your game while the game updates. We have all been there. We have grown from this and now it's time we teach the new simmers about update day. In order to make sure you don't break your game from using the bountiful amounts of mods available here's what you need to do.
1. Check Updates on Mods
Whether it's a new update or patch day you're going to want to make sure the mods you're using in game reflect the same game version. For instance, if you're using a mod from a creator make sure it states in the description of their mod that it's playable for the current patch. Usually, modders will add the version number for Mac and PC players. This helps to make sure your game will run smoothly if you use their mod. You can also check out Sims VIP for a detailed description of mods and which ones are up-to-date or broken.
2. Remove Mod Folder Before Updating Sims 4
This is something most Simmers aren't aware of and has proven to be very helpful to prevent your game from breaking. Before you open up your Sim game before an update is going to take place remove your mod folder and place it on your desktop. The mod folder has all of your custom content and mods that will help improve gameplay and add realism. Once the mod folder is gone and you load up Sims, wait for it to update, and exit the game. After it's all updated just place the mod folder back into your game to prevent it from breaking.
3. Clean Your Files in Sims 4
Lagging and your Sims skipping or running slow is really common in game if you don't have access to a super powered computer to run it. What we found helps to improve game play is to go into your electronic folder and look for files called localthumbcache.package, cache, cachewebkit, lastcrash.txt, lastexception.txt, avatarcache.package. These files are safe to remove from your folder and will not affect the game. You'll notice an incredible difference if you haven't deleted these files for quite some time. You can also delete images you have taken pictures of or videos you have taken to help gameplay.
4. 50/50 Custom Content Sims 4
The 50/50 rule is pretty simple to understand and use while playing Sims 4. If you have noticed your game is broken and Sims are wearing weird clothing, are glitching, and they just don't look right it's probably because you have some custom content that is bugged. You've downloaded tons of custom content, and you're not sure what to delete or where to start. All you need to do is copy your custom content folder onto your desktop as a backup. Take out half, or however many items you want to take out, and play the game. If the game still is bugged that means the other half of whatever is breaking your game is still in there. Another test for people who like downloading lots of custom content is to make a testing folder for new custom content.
The Sims 4 New Update
The Sims 4 released a new update that includes tons of fixes in the base game. If you're going to add mods to your game make sure the mods are using this version of the game: PC: 1.94.147.1030 / Mac: 1.94.147.1230. For a list of everything that the update included please check out EA Games for a thorough review. You'll see that toddlers are getting fixed, wants and fears has been adjusted, and plenty of more necessary fixes have been made. As the year continues we can't wait to see the new kits and how the Sims 4 Road map comes into place. Stay tuned for more updates!
---
If you're looking for more tips and tricks you can use while playing The sims 4 please check out Gamer Journalist on Facebook to join the discussion and keep up to date with our content. You may also want to check out Why Is My Name Banned in Sims 4 – Troubleshooting Guide or The Sims 4 Roadmap 2023 – All Upcoming Features and Expansions