How To Play With Friends in Golf Gang
It's always nice to golf with friends!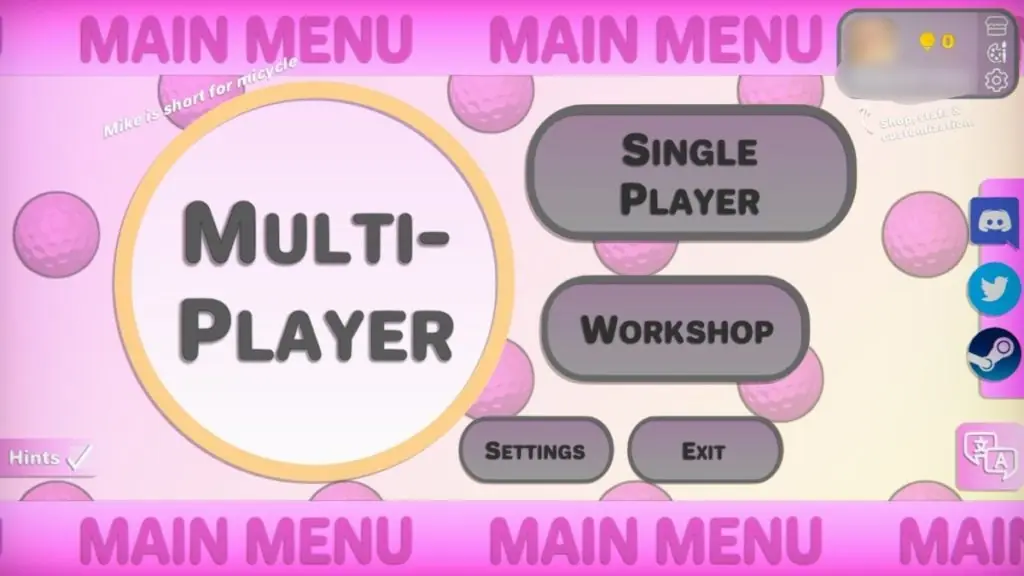 Everyone loves a good multiplayer game to play. Sitting back, chatting with friends, and getting a little competitive spirit going is a great way to spend some time bonding. A new game that players have begun to circle into their multiplayer-night rotations is none other than Golf Gang. A zany, whimsical take on the sport with cute little ball characters and a unique style of golf. While this game has its fair share of single-player action, multiplayer is where this game thrives. So, we'll explain how you can play Golf Gang with friends!
How To Play With Friends in Golf Gang
When it comes to actually playing with friends in Golf Gang, it's a pretty easy thing to get going. There are many different modes to play and you can invite a great number of players to your matches. We'll explain the various ways to play with friends as well as what's included to choose from in terms of variety. It's important to note that this game does not offer local multiplayer whatsoever and is strictly online-only in that regard.
To play Golf Gang with friends, the first thing you're going to want to do is to boot up the game.
Once your game is up, select the big Multiplayer button from the home screen.
From there, you can either choose to join a game from someone in the community, join a friend's game, or create your own.
If you're looking to join a community game, just click the lobby and hit"connect" if the game is open to join.
If you want to join a friend, click "Join Game" and select them from your Steam friends list.
To create your own game, simply hit "Create Game" to get started.
Once you've done that, you'll be able to play with the lobby settings such as, if the lobby requires a password, if it's public, which map it'll be played on, and which mode it'll be in.
There are currently 3 game modes to choose from, each having its own overall goal and flow, so feel free to try each out with your group of friends during your sessions.
To invite friends, simply click the "Invite Friend" button on the left-hand side of the screen that's positioned under your own Steam name.
You'll be able to select the friends from your Steam friends list and begin inviting them.
You'll be able to invite up to 7 friends as each lobby only holds a maximum of 8 players total.
Once all of your friends have joined and you're ready to start the game, go ahead and press" Start" to get the game going.
That's all there is to play with friends in Golf Gang! Hopefully, this guide helped bring you and your friends together!
Related: Golf Blitz Codes (August 2022)