How to play multiplayer in Godfall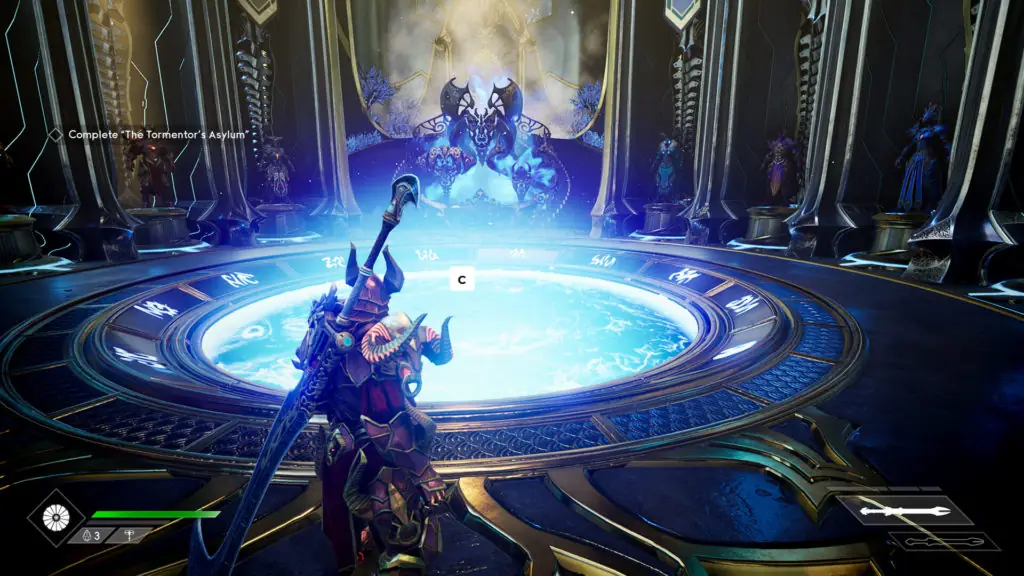 Godfall is a new action-RPG game set in high-fantasy realms, including Earth, Water, Air, Fire, and Spirit. The game is a PlayStation 5 launch title and also available on PC. Players looking to pick this one or already made the purchase might be wondering how to play multiplayer in Godfall. Here's everything you need to know about Godfall's multiplayer options, how to access them, and how it all works.
How to play multiplayer in Godfall
To play multiplayer co-op in Godfall, follow these steps:
Return to the Sanctum
Interact with the portal to open up the map
Click Start Party on the bottom right
Click on Invite a Friend on the left
Invite up to two other people
Select your destination
First, return to the Sanctum, the main area where you can select Valorplates. Head to the blue portal in the middle of each side of Valorplaters, and interact with it. Doing this brings up the map, allowing you to select your mission and invite friends to your game. There's an option to start a party on the bottom right of the screen and change the difficulty if you want.
After creating a party, you should see a list of names on the left side. Under the player names, there's an option to "Invite A Friend," which you can click on to invite up to two other people. Click on this to bring up a list of all your friends who are currently playing Godfall. If you receive an invite from someone else, open up your inventory, and navigate to the Social tab. You will see an option to accept the invite to a party or setup your party there.
Godfall supports multiplayer co-op for up to three players. You can play the campaign with up to one to three players and grind your way through the realms, collecting the most powerful loot you can for your characters. It is worth noting that this game is online-only, so you cannot play it without an internet connection. There is also no matchmaking