How to Play Deppart Prototype – All Platforms
Making realism terrifying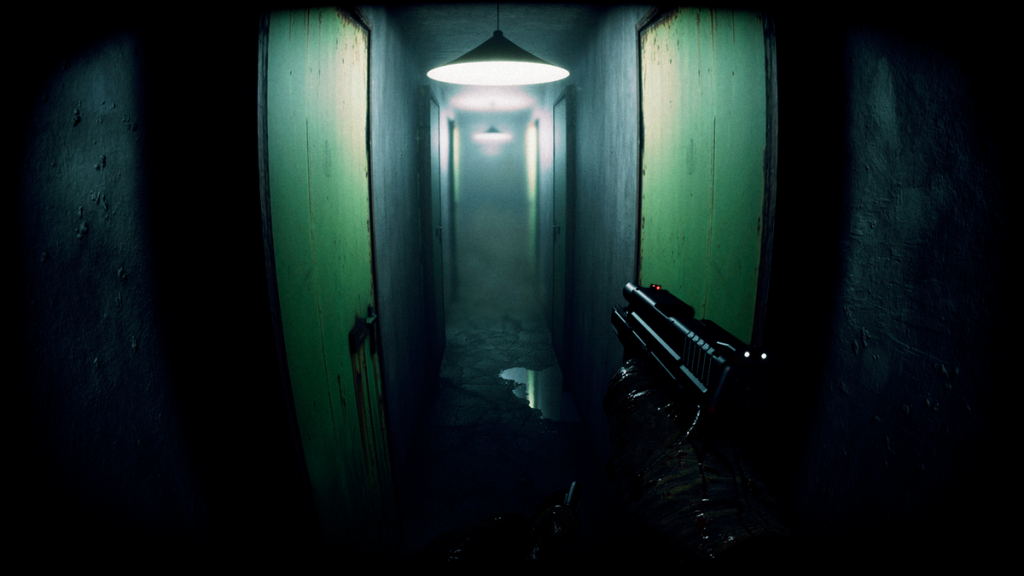 Popular Indie Horror typically follows the monster being something nostalgic and childish transformed into a terrifying alternate memory, or the standard ghost and demon hauntings. But it is getting increasingly popular to find fear in the mundane and normal, being the people that we pass by every day and never take notice of. We are seeing more and more about the horrors of strangers, be that of serial killers or stalkers. But N4bA does something quite special in that this Developer is a mastermind with lighting and claustrophobic spaces. Placing you always in a place of safety and light, and asking you to step into the darkness to whatever lurks within. The answer? It is always something we least expect and it is always the most terrifying – humans. This leads us to their latest game, Deppart Prototype.
What is Deppart Prototype?
Deppart Prototype is a unique short Horror Game in that it follows the POV of a Police Officer. You are forced into his camera, making you feel as though you are an onlooker (much like all gamers are) of the protagonist's life rather than directly seeing their life through their eyes. Like with all Body-Cam footage we may witness of crazy and usually devastating events, Deppart Prototype throws you right into the deep end where you spawn into an unknown place and are tasked to investigate and for what we gather, try to escape. Your first instinct may be that you were taken prisoner, being that you have started inside an empty room with a door reminiscent of a cell. Stripped of your weapon but your cam intact, you move in the hopes of finding a way through but of course this takes you deeper via the door marked with 'shoot' in red.
This short horror experience is incredibly similar to N4bA's other game titled Wrong Floor. It feels like a blend of Wrong Floor and Condemned: Criminal Origins. The setting is incredibly claustrophobic, being that half of your vision is taken up by your handgun. The visuals are incredible to the point that when there are no visual/ button prompts on screen you would believe that this was a real recording. If you want a game that feels like real-life, in a scenario that is not that far from reality either, then Deppart Prototype is a game you must experience. All I will say is, thank god it is not VR.
Related: Top 7 Horror Movies That Would Make Great Games.
Where to Play Deppart Prototype
As Deppart Prototype is an Indie Horror Game and a short, terrifying experience at that, you will find this game available only on Windows. Therefore, any Console players will not be able to try this game out for themselves. But you are saving yourself from uneasiness, paranoia and a few good screams. For those wanting to try this game out, you can head over to Itch.io and type 'Deppart Prototype' into the Search Bar or visit here. The craziest part about this game? It is completely free. If you are interested in seeing more from this Developer, we recommend 9 Childs St which is available at Steam for $6.99 for a longer length horror game.
You may be surprised by its ending but do not let it affect your overall opinion on this game. For a short Horror Game, I imagine N4bA is testing their full potential and how far they can take their games to the point of breaking their players. Deppart Prototype is definitely an impressive game and I personally am intrigued to see what they do next.
---
That was our guide on how to play Deppart Prototype. For more Horror Game content and guides, we have much more available at Gamer Journalist. But be sure to check out our GJ recommendations of The Outlast Trials and Amanda the Adventurer. Thank you for reading.
About the author