How to Only Play Offense in Madden 23
It's time to focus on dropping dimes and carving up defenses!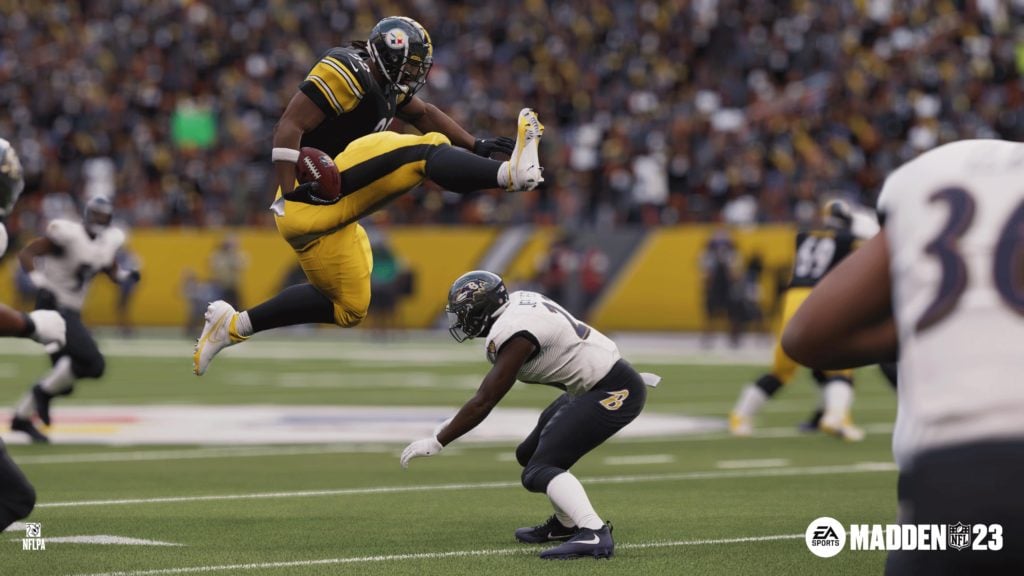 Playing both sides of the field is the best way to get the full Madden 23 experience. However, there will undoubtedly be times when it makes more sense to put all of your energy on the offensive side of the field. Maybe you want to focus on improving your created player in career mode or just don't have the time to play a full-length game. Whatever the reason, it's important to know how to activate this feature.
In this guide, we will explore how to only play on offense in Madden 23.
How to Only Play Offense in Madden 23
In Madden 23, you will encounter scenarios where you'll only want to play your team's snaps on one side of the ball. Luckily, the process is quite simple to play on only offense or on only defense as well.
Related: Madden 23 Development Traits Explained
To only play on offense in Play Now or exhibition matches, all you need to do is;
Select "Play Now" from Madden 23's main menu and the following pop-up window.
Choose the type of game you'd like to play (Custom Game, Favorite Team's Game, Super Bowl Preview, etc.).
Adjust your desired team, location, presentation, and game settings and hit "Advance to Game".
Wait for the pre-game animations to start and the game to kick off. Then, pause the game once the play call options appear on the screen.
Once you're at the pause menu, scroll down until you find "Super Sim" and hit Y (for Xbox) or X (for PlayStation) to select this option.
From the Super Sim menu, select "Custom Play Options" from the list of options.
Lastly, select "Play All Offense" from the list of custom play options.
Once you've opted to "Play All Offense", Madden 23 will jump back into the super sim and begin simulating through all of the moments in the game where your team is not on offense. When the game reaches a moment with your offense on the field, the simulation will stop and you will be presented with a "New Moment Detected". Select "Play Moment" to begin controlling your offense.
After the drive has ended, you can then either select "More Options" if you'd like to begin controlling the full team again. Or "Continue to Next Moment" to continue playing on offense. In Franchise mode, the process is very similar except you would choose this option before the game, instead of having to enter the pause menu during the game. From Franchise mode's main home screen, you can just navigate over to "Play Season Game" and adjust the settings from there.
That's everything you need to know about how to only play on offense in Madden 23. If you're interested in more Madden 23 content, be sure to check out our guides section here at Gamer Journalist. Where you can find loads of helpful information such as how to beat each cover defense or how to enter the zone in Madden 23.