How to Get the Shazam! Items in Roblox's Strongman Simulator
Get stronger and unlock cool collectibles!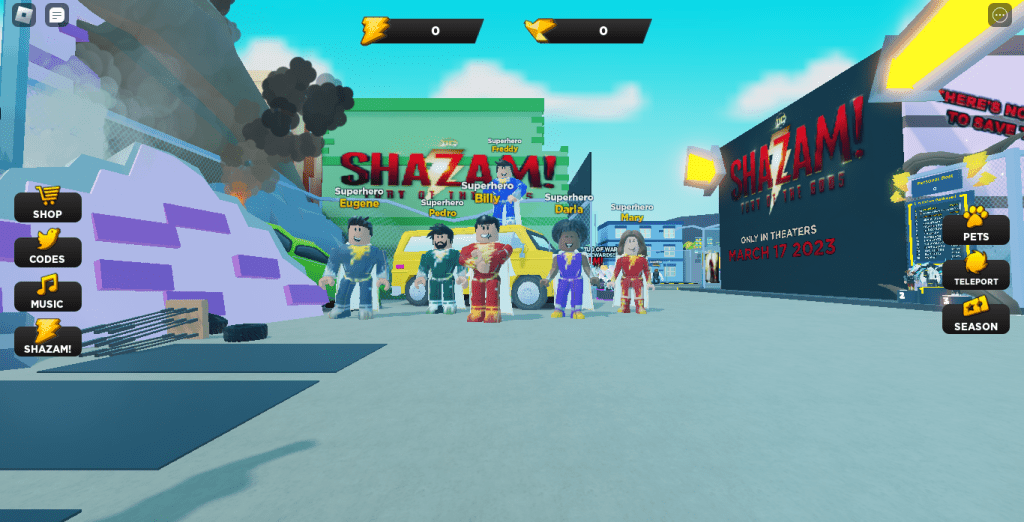 Strength, power, and might – these are all attributes of many superheroes we know and love today, and something you can find in Roblox's Strongman Simulator. Get energy, go to the gym, and train to increase your strength. The more you work out, the stronger you'll become, and be able to unlock more of the game!
To celebrate the release of Shazam! Fury of the Gods, Strongman Simulator is holding an event in which you can get some fun gear from the powerful hero. How do you get these items though? We have the answers here, so put on your superhero suits, and let's get into how to get each of the Shazam! Items in Roblox's Strongman Simulator.
What Event Items can I Unlock?
There are a total of five Shazam! items that you can unlock – for free! The first of these is a golden apple, which probably tastes as good as it looks – and is a healthy snack for any gym goer! The next items include Hespera's Crown and a Shazam! Lightning Aura, both utilized by characters in the new movie.
The last two items belong to a terrifying beast: the Root Dragon. You can get both a Root Dragon head and Root Dragon wings in the game. Each of these is not only a testament to your Roblox character's strength, but they look cool as well!
How do I get the Shazam! Items?
Getting the Shazam! Items in Strongman Simulator is a pretty straightforward task. In order to unlock any item, you'll have to strengthen your character to participate in tug-of-war events with various characters in the game. You'll have to beat Anthea to get her golden apple, Kalypso to get the Shazam! Lightning Aura, and Hespera to get her crown.
In order to unlock the Root Dragon items, you'll be set up with challenging matches against new and familiar foes. In order to get the Root Dragon head, you'll need to beat Kalypso, Anthea, and Hespera all at once in a tug-of-war match. If you want to get the dragon wings, then you'll have to fight the dragon itself – talk about a formidable foe!
Here's a list of who you have to beat to unlock each item:
Golden Apple – Anthea
Shazam! Lightning Aura – Kalypso
Hespera's Crown – Hespera
Root Dragon Head – All three daughters
Root Dragon Wings – Root Dragon
How Do I Equip the Event Items?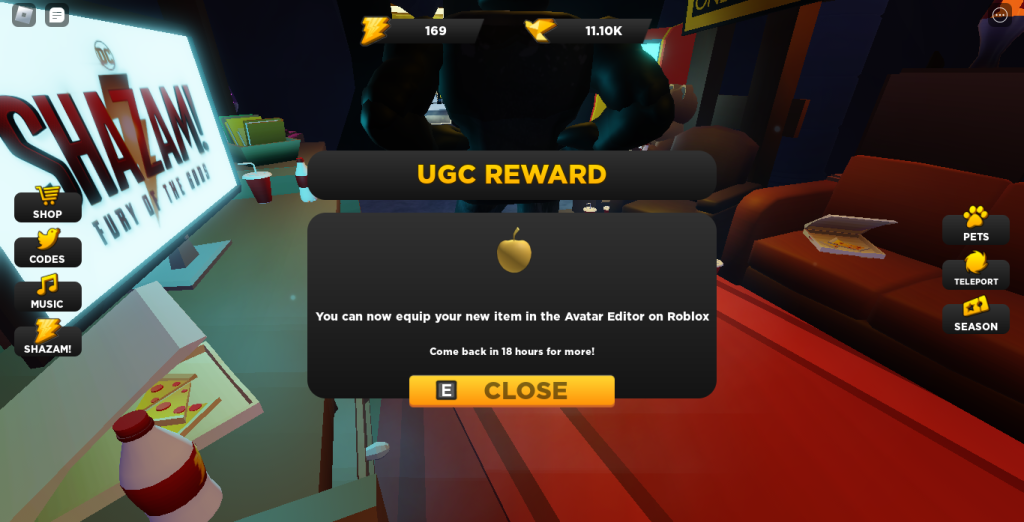 Believe it or not, these Shazam! Items are all things you can equip out of the game! If you manage to beat your opponents in tug-of-war, then you'll unlock the items. Once you do, head to the avatar editor, and you should see the apple or dragon head in your inventory, depending on what you just unlocked.
Once you unlock an item, you'll have to wait a day to challenge the next opponent. Be sure to get stronger, and defeat the sisters while you still can!
---
Thanks for reading our guide on the Shazam! Event in Strongman Simulator! For more Roblox content, be sure to check out our other Roblox content, including Best Classes in Roblox A Hero's Destiny – Classes Tier List. Not only that, but you can find so much more gaming content on our Facebook page!