How to Get the Dr. Disrespect Skin in NBA 2K23
The time has come to dunk on your opponent in Dr. Disrespect's iconic outfit!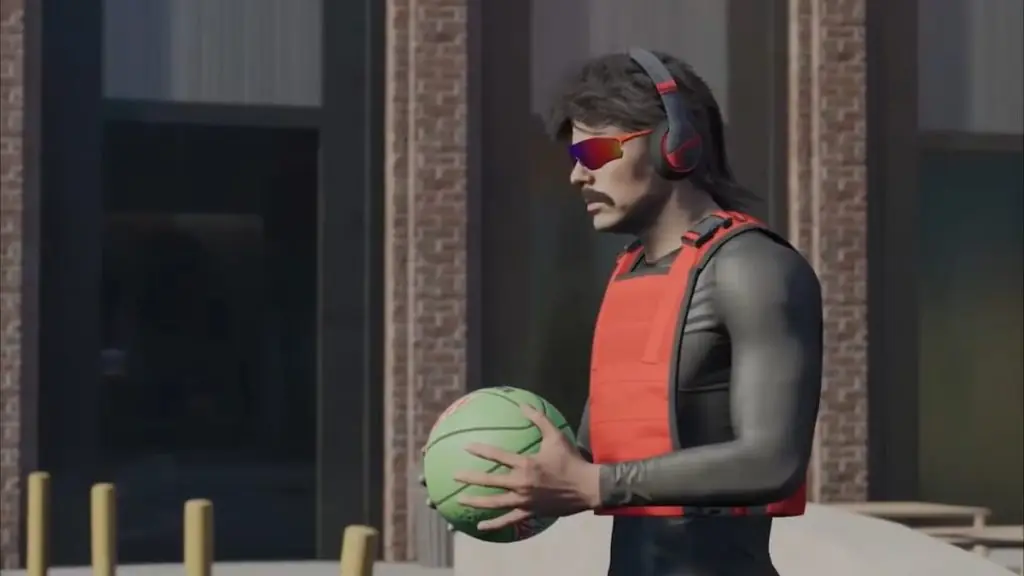 Unless you've been living under a rock for the past few years, chances are you've at least heard of Dr. Disrespect. The alter ego character created by Herschel "Guy" Beahm IV, and arguably the most entertaining YouTube streamer in the world. As a result of his continued rise to fame (and love for sports), a special skin has been added to NBA 2K23 replicating the gaming icons' famous aesthetic.
In this guide, we will explore how to get the Dr. Disrespect skin in NBA 2K23.
How to Get the Dr. Disrespect Skin in NBA 2K23
Dr. Disrespect is renowned for his black mullet wig, skintight black athletic thermal shirt covered in a red tactical vest, and his iconic sunglasses. All of which is complemented by his all-natural mustache nicknamed "Slick Daddy". Although, what you probably didn't know is that he also played NCAA Division II basketball at the California State Polytechnic University in 2005.
Related: How to Get Custom Jerseys & Logos in NBA 2K23 MyTeam
His love for sports is pretty well documented, but little has been made public regarding his history with basketball. As a result of his prominence in the gaming community and hoops background, Dr. Disrespect has officially received his own skin players can don in NBA 2K23.
In NBA 2K23, Dr. Disrespect has three different cosmetics players must unlock to complete his skin. The good news is that each cosmetic is locked behind a specific level requirement that can be met by simply playing through MyCareer. Here's how to get all of the corresponding cosmetics;
Black Steel Mullet and Headphones – Reach Level 8
Prototype Glasses – Reach Level 20
Red Tactical Showtime Vest – Reach Level 32
Ethiopian Caterpillar Mustache – Free from the MyPlayer character creator
After you've unlocked the first three cosmetics, you can navigate over to MyCareer mode to further edit your Dr. Disrespect avatar. This is also where you can find the free mustache cosmetic to complete your look.
That's everything you need to know about how to get the Dr. Disrespect skin in NBA 2K23. If you're interested in more NBA 2K23 content, be sure to check out our guides section here at Gamer Journalist. Where you can find loads of helpful information such as the top 5 playbooks to use in NBA 2K23 MyTeam.