How to Get Pets in Piece Adventures Simulator
Unlock a companion to travel at your side!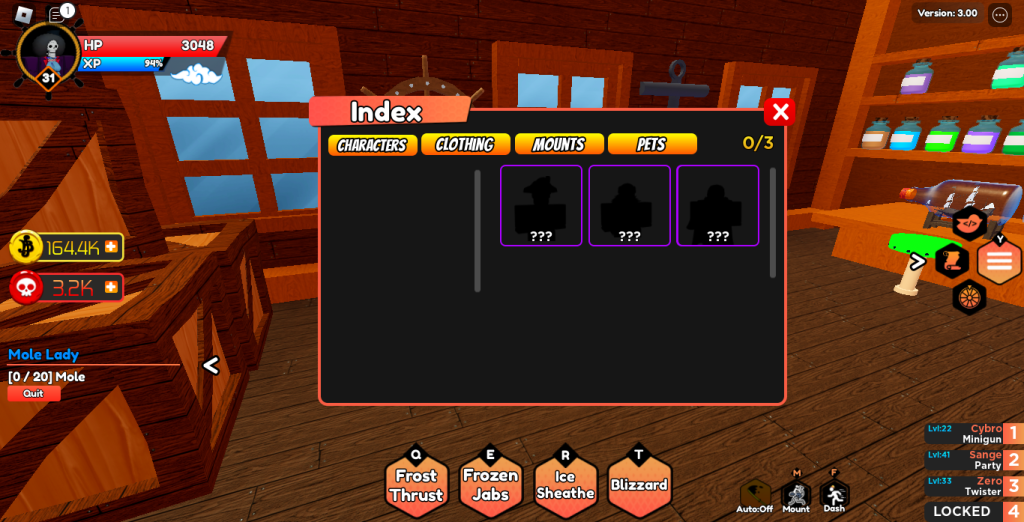 When you take to the seas in Piece Adventures Simulator, you'll find a whole world of secrets, challenges, and adventure! You can fight the tyrannical or chaotic bosses on each island, or take to raid battles with other players! There's always something to do in this game, from completing daily quests to leveling up your favorite One Piece characters.

You can't travel the world on your own, however. Every pirate needs its merry crew! Within the game of Piece Adventures, you're able to build your own team of crewmates to fight alongside you – but that's not all! You can also collect various pets to travel alongside you as you fight marines and monsters – and they provide you with extra assistance as well! But how do you get the pets in this game? What exactly do they do? We're here to answer that all for you, so let's get into it!
What are Pets in Piece Adventures Simulator?
Not to be mistaken with mounts, pets are small companions that travel with you throughout the world of Piece Adventures. You can't ride them like a mount, but they give you stat boosts that are extremely useful to a player trying to level up. You receive boosts in Beli, damage, XP, bounty coins, and even your health. There are also shiny versions of pets, which grant you even greater boosts. Having a pet alongside you in the game is not something you should take for granted.
How Do I Get Pets in the Game?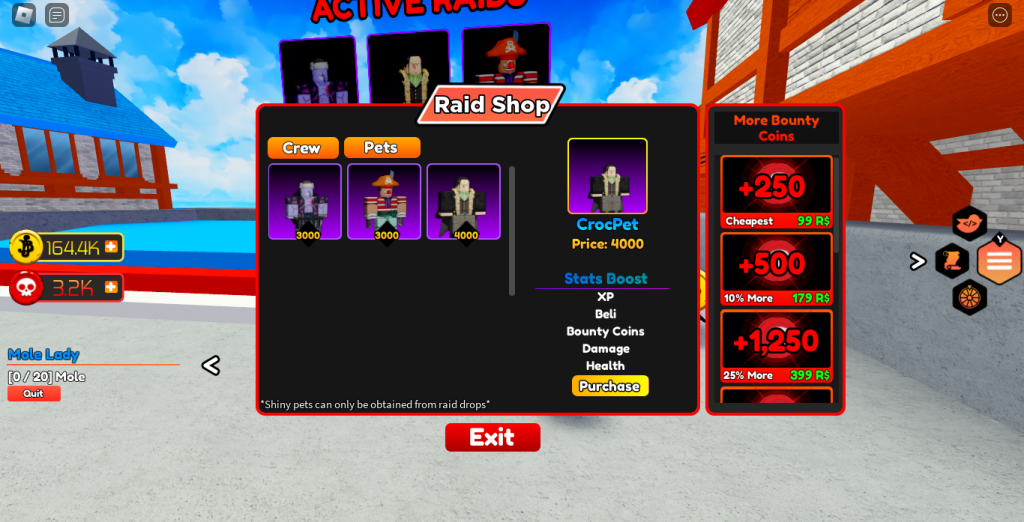 If you want to get a pet in the game, there are two real ways of doing so. The first means of getting a pet in game is to buy it from the raid shop. There are three pets you can buy from the shop: CrocPet, BoogiePet, SawfishPet. Each of these pets cost various amounts of bounty coins. Once you have enough for one of the pets though, all you have to do is purchase it!

If you're hoping for a shiny pet, there's currently only one way to earn them at this time: raids. There's a small chance that a shiny pet will drop as a reward whenever you complete a raid – though it isn't something that happens all that often. You'll likely need to complete numerous raids to get the pet of your choosing, and even then, it'll still take awhile. It's definitely worth it if you want those extra boosts, though!
How Do I Equip Pets?
If you do manage to get your hands on a pet, you'll be happy to know that equipping pets in Piece Adventures Simulator is incredibly simple. All you have to do is head to the menu on the right of your screen, and go to your inventory. There, you should see several menus for characters, accessories, mounts, and pets. By clicking the pet button, you'll be able to equip your companion, and travel with them throughout the game!
---
We hope you enjoyed our guide to pets in Piece Adventures Simulator! If you're looking for more Piece Adventures Simulator content, be sure to check out our guide on How to Get Mihawk. Also be sure to check check out Gamer Journalist on Facebook for more Roblox and other gaming content!