How to Get Mesprit in Pokémon Brilliant Diamond and Shining Pearl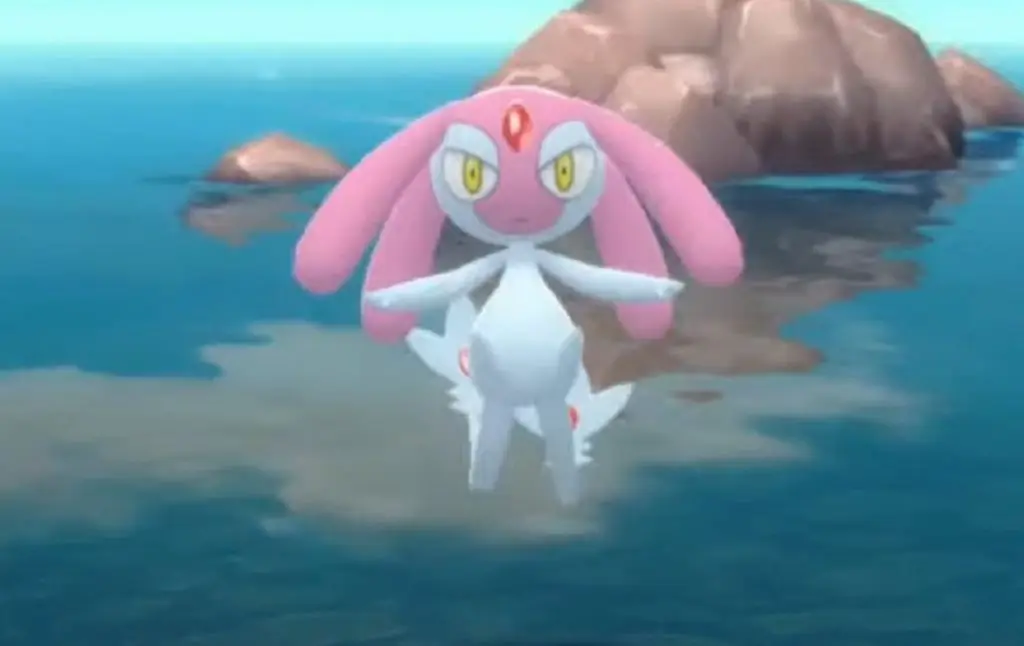 There are only a few, if any Pokémon, that maintain the honor of my genuine, fiery hatred. The Gen IV legendary Mesprit is one of those Pokémon, and anyone who played the original Diamond and Pearl already knows why. Unlike its contemporaries Uxie and Azelf, Mesprit is not content to just sit there and battle you. No sir, it's gotta make things difficult. So, so difficult. So you don't have to endure the same torments as me, here's how to get Mesprit in Pokémon Brilliant Diamond and Shining Pearl.
After you finish the game's story, you can encounter the three Lake Guardian legendaries in their respective lake cave homes around Sinnoh. Mesprit in particular makes its home in the cave at Lake Verity. When you first make contact with Mesprit, though, instead of getting into a battle, it'll run away and begin roaming Sinnoh. Thus begins what can be a mildly annoying process at best and an agonizing battle of attrition at worst.
How to Get Mesprit in Pokémon Brilliant Diamond and Shining Pearl
To get Mesprit in Pokémon Brilliant Diamond and Shining Pearl
Get the Marking Map app from the Poketch Company in Jubilife City
Go to any Route that connects to a city and go back and forth until the map shows Mesprit's icon in the Route's vicinity
Run around in tall grass until you encounter Mesprit
Use moves that stop it from running away and wear it down until you can catch it
Poketech Company
Before we can start the hunt, you'll need a particular Poketch app, the Marking Map. You can get it from the President of the Poketch Company in their headquarters in Jubilife City. When there are roaming Pokémon like Mesprit about, the Marking Map shows you their position in the world. The problem is that whenever you use Fly or transition between two areas, it'll warp to some other random spot, so you'll need to roll the dice a few times to sync up with it.
Find Mesprit's Icon at a Route
Technically, you can do this in any Route that connects to a city, but the easiest place to do it is the path between Floaroma Town, Route 205, and Valley Windworks since you can transition multiple spots really quickly. When the tracker icon is in the same spot as you, save your game and pop a Repel for good measure. Wander around in the tall grass a bit, and Mesprit will pop out.
Here's the rub: Mesprit's a runner. As soon as its turn comes around, it'll just run away and start roaming again. To catch it, there's an easy way and a hard way. The easy way is to just use a Master Ball. I know it's not exactly thematically appropriate to use the Master Ball on something besides the mascot legendary, but trust me, it's the fastest way to bring this horrible process to a conclusion.
Catching Mesprit
If you already used your Master Ball, then get ready for pain. First and foremost, you want to be fully stocked up on PokéBalls of multiple types. I'm talking Ultra Balls, Timer Balls, and Dusk Balls if you're doing this at night. Mesprit is slippery, so don't expect to land it on your first throw. Secondly, you need Pokémon that can prevent it from running away. Specifically, you need a Pokémon that can use either Block or Mean Look, as either one will prevent escape. Pokémon with the Shadow Tag ability will also work here.
Finally, you need Pokémon that can wear Mesprit down without knocking it out. False Swipe is the move of choice for this process, and any moves that cause paralysis or sleep can help as well. It would also be in your best interest to use a Dark or Psychic type, something that can endure Mesprit's Psychic moves.
Once the fight starts, immediately use Mean Look or Block to stop Mesprit from running away, then begin the process of wearing it down. Don't knock it out, or the whole thing is kaput. Remember to also refresh the Mean Look or Block every few turns just to make sure they don't wear off. Once you get Mesprit's health down, start pelting it with Ultra Balls and Dusk Balls. If the fight gets dragged out, Timer Balls are also an excellent option.
With any luck, one of those balls will eventually stick, and the nightmare will come to an end. Hopefully, you get this done quickly, and don't end up wasting days on end trying to catch the floaty jerk like I did back in the day.