How to get huge squirrel in Roblox pet sim x
You aren't going to believe this..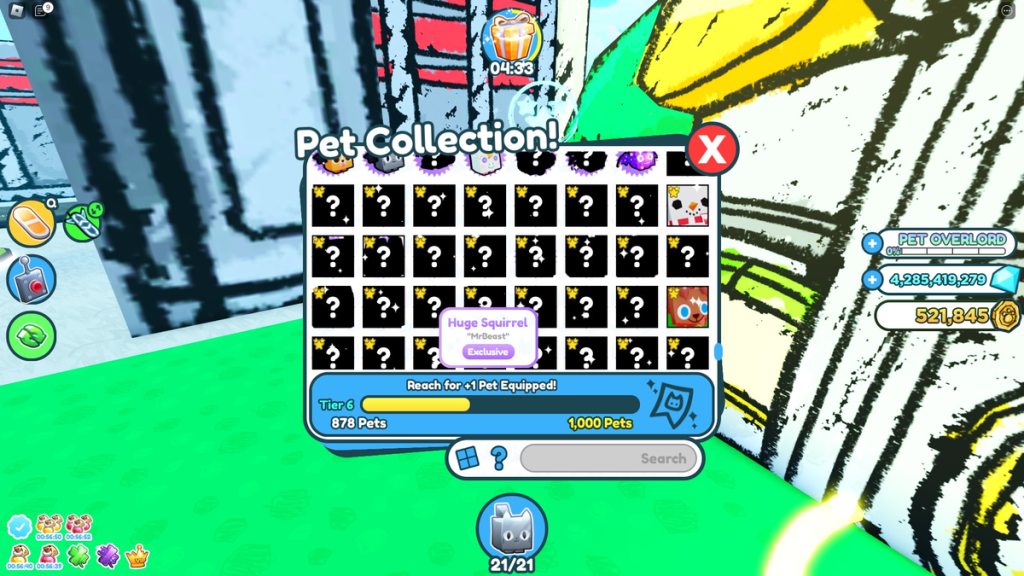 Roblox Pet Sim X is a game on Roblox where you can earn coins that can be used to open eggs. Those eggs include various pets that you can upgrade, trade with other players around the world, and enchant them to become strong. With over 1000 pets to choose from you're probably wondering what's the big deal about the huge squirrel? Why is it popular? Where can we get one? We're going to talk about why the huge squirrel is popular right now and how you can have your very own squirrel. Here's how to get the huge squirrel in Roblox pet sim x.
Huge Squirrel in Roblox Pet Sim X
The huge squirrel was a pet that was added from a new update that Roblox Pet Sim X had recently. It was included during the Doodle World update. According to Roblox Pet Sim X there are only 53 squirrels available when you check the market board. There are two ways you can snag a Huge Squirrel in Roblox Pet Sim X and it was discovered from a YouTuber. One of the methods he suggested was to purchase a toy from Wal-Mart called a Dragon Collector Bundle. Another YouTuber explains the bundle pack is not sold online, so if you want to take an adventure to your local Wal-Mart, you might want to test that one out. The toy will have a code inside of it. The last method you can try is by spending trillions of coins to try to get the pet. We're going to have to buy this toy now. Great.
Rare Pets in Roblox Pet Simulator X
Obviously the huge squirrel is a rare pet you can obtain in the game. What are the other rare pets you can find in the game right now? Probably the top two rarest pets you can find on Pet Simulator X would have to be Rainbow Huge Pegasus and Blue Big Mascot. Did you know that the unicorn is only owned by one person in the entire world? It is now owned thanks to NFTs and was sold for upwards of 23 grand! That's one rare unicorn! The Blue Big Mascot isn't as expensive as the unicorn and requires some creativity. You need to dress up as the developers and in order to look like the developers it will cost you $1500 from the Avatar shop. Although these pets are probably not a realistic pet to add to your group it's still interesting to see how far people will go to collect them all.
---
Want more Roblox Pet Sim X tips? Please check out Gamer Journalist on Facebook to join the discussion and keep up to date with our content. You may also want to check out Roblox codes page or our What Is the Roblox Black Market? Explained to learn everything you need to about the nefarious side of Roblox.