How to get Crocodile in Roblox Piece Adventures Simulator
Unlock the Croc!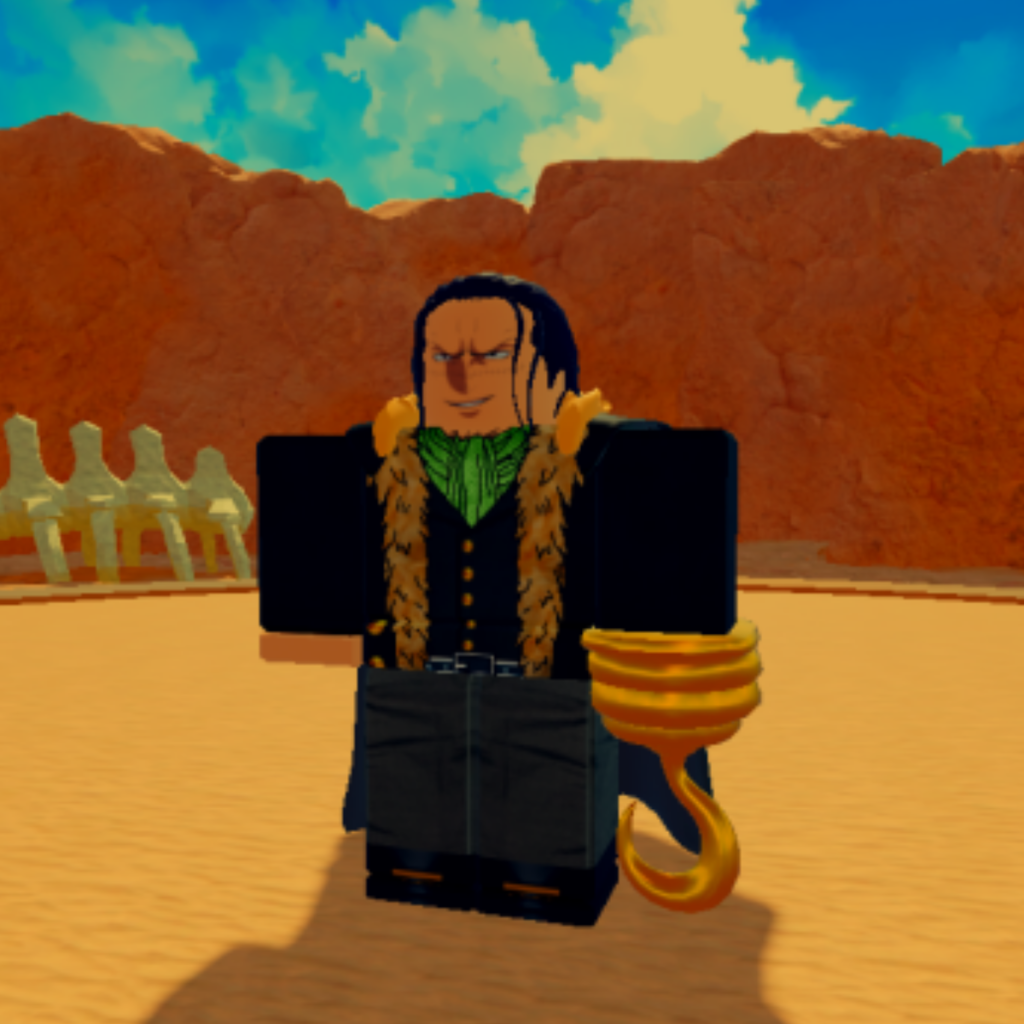 Piece Adventures Simulator is a One Piece Lover's dream come true. You can travel to different islands, and fight off marines, fishmen, and other bosses you come across. You can also level up your favorite characters, and become one of the strongest pirates in the game. There's so much to see and do in the game, and with numerous updates, the fun never seems to end!
One such update brought another terrifying boss to the game – but also a strong, playable character! Crocodile is a boss that you face on one of the Piece Adventures Islands, but you can also unlock him, and add him to your roster! How do you do this, though? We have the answers here, so keep reading to find out how to get Crocodile in Piece Adventures Simulator!
How do you get Crocodile?
In order to get Crocodile, you first need to head to the main lobby in the game. Wherever you are in Piece Adventures, this can be accessed by heading to the beginning of any island. Once you get there, you'll be taken to a menu where you can teleport to different worlds in the game. The lobby is among these, so you'll want to teleport there.
Once you get to the lobby, head to the raid area. There, you'll want to interact with the raid shop NPC. Doing so will give you a list of purchasable characters, with Crocodile among them. You'll need bounty coins to buy Crocodile – a total of 7500, to be specific. Once you have enough, you can purchase Croc!
What Moves Does Crocodile Have?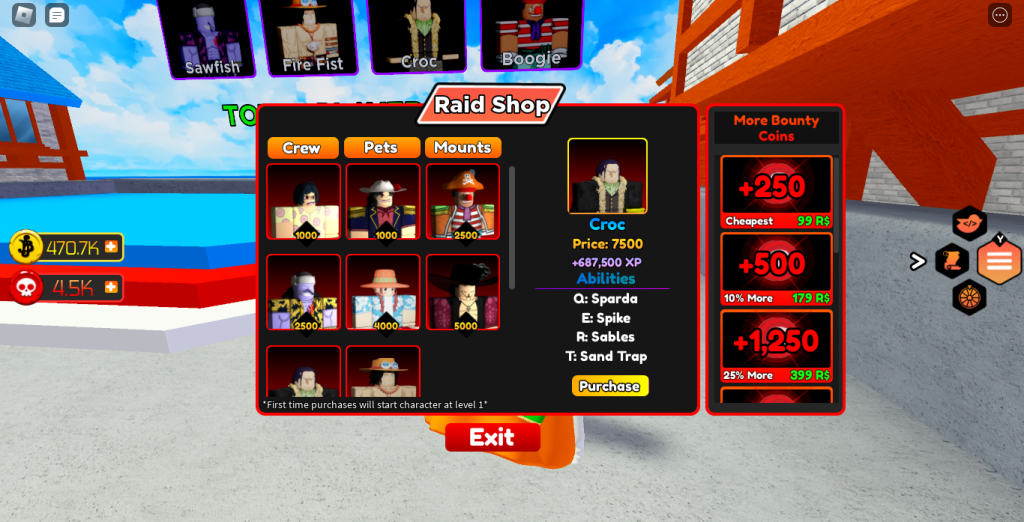 Like most characters in Piece Adventures, Croc has four special moves. The more you level up your character, the more moves you unlock, so the longer you play as Crocodile, the more powerful he'll be! The first among these moves is Sprada, which sends a powerful sandblast in whatever direction you direct the attack.
The next move is Spike, which, as the name suggests, summons a giant trail of spikes that will inflict damage on anyone who tries to stand in your way. Sables allows you to send out a gusty sand tornado toward your foes and unlocks at level 15. Sand Trap is the last move Crocodile has, and creates a giant, spinning sand trap that will cause severe damage to whomever you fight!
How do you get Bounty Coins?
If you want to unlock Croc, then you'll need a good amount of bounty coins to do so. Fortunately, there are a variety of ways to slowly get enough coins in the game. One of the most notable ways of getting these coins is by participating in raids. You'll be set against one of the many bosses in the game, and the more damage you inflict on your opponent, the more coins you get as a reward!
---
We hope you enjoyed our guide to unlocking Crocodile in Piece Adventures Simulator! If you're looking for more Piece Adventures Simulator, feel free to check out our guide on How to Get Mihawk. Also, make sure you check out Gamer Journalist on Facebook for more fun gaming content!