How to get Cold Resistance Food in Tears of the Kingdom
If it tastes spicy, it's a good ingredient.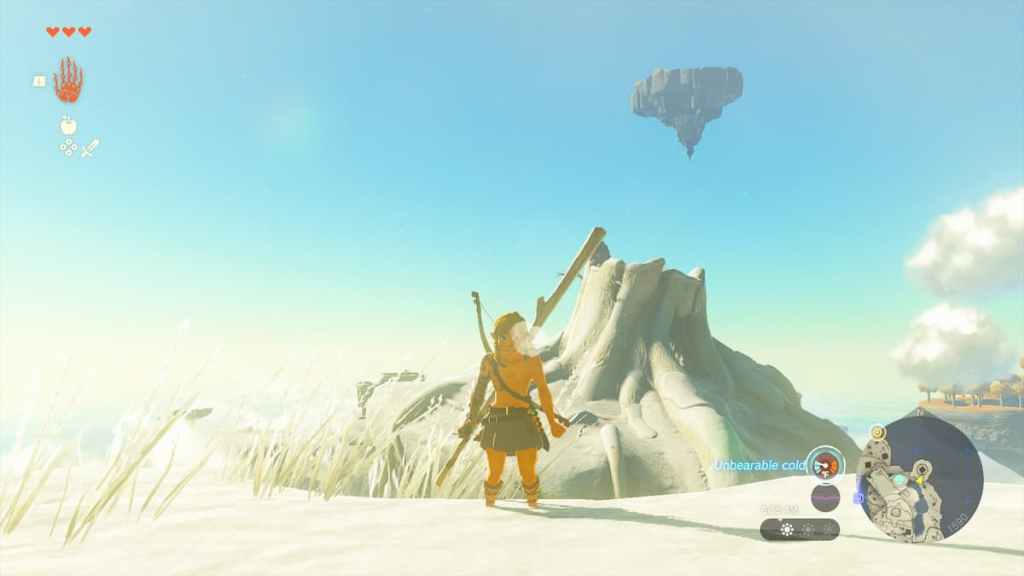 If there's one thing that Breath of the Wild and Tears of the Kingdom tell us, it's the fact that Link has negative body fat. His acclimation to climates is mostly dependent on the clothes he's wearing. Too little clothes in a cold environment, you're an ice block. Too many clothes in a warm environment, you're on fire. Focusing on the cold aspect of some landscapes in Tears of the Kingdom, the game introduces and fairly cold section early on in the game. What's more, is that sometimes in the beginning of the game, you will not have sufficient enough clothing for the temperature you need to embark across. This is where some good ol' fashioned Hyrule style cookin comes in handy. We're going to whip up something spicy, and figure out how to get cold resistance food in Tears of the Kingdom.
How to get Cold Resistance Food in Tears of the Kingdom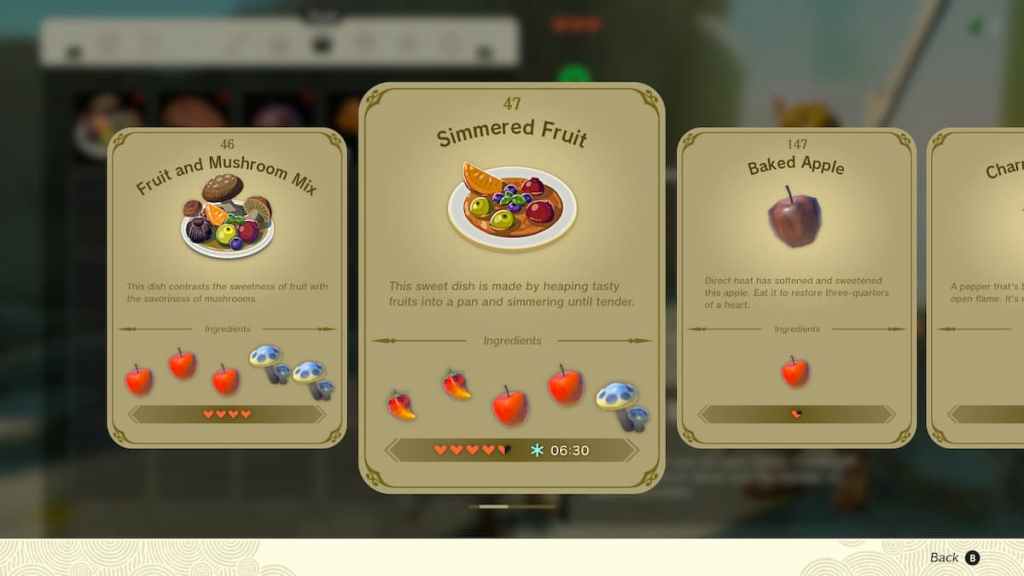 When players first start out in Tears of the Kingdom, players will be introduced to the new game systems and world through a tutorial island. On this fairly large island, there will be some shrines that you will have to complete. One of which, is in a very cold area. Of course there are a plethora of other areas where the cold will be too much for normal Link. So in order to get some cold resistance food, we'll need some ingredients.
Related: How Many Koroks to Find in Tears of the Kingdom?
In order to cook cold resistant food, you'll need at least one spicy ingredient. For a good portion of the game, Spicy Peppers will be a key ingredient to almost any cold resistant food you cook. A great early game recipe to help with cold resistance is the Simmered Fruit meal. This contains: 2 Spicy Peppers, 2 Apples, and 1 Skyshroom. You might be able to mix and match the fruits you add, but it is necessary for you to add the Spicy Peppers to get the buff. The more peppers you add, the longer the resistance to cold will be. Hopefully Link likes the taste of Spicy Pepper over and over again.
---
Follow our Facebook page for all your gaming news and updates. Help save Zelda and all of Hyrule with our other Tears of the Kingdom guides, right here on Gamer Journalist.
About the author