How to Get All Lucky Blocks in Roblox's Pet Simulator X
Unlock all the Lucky Blocks!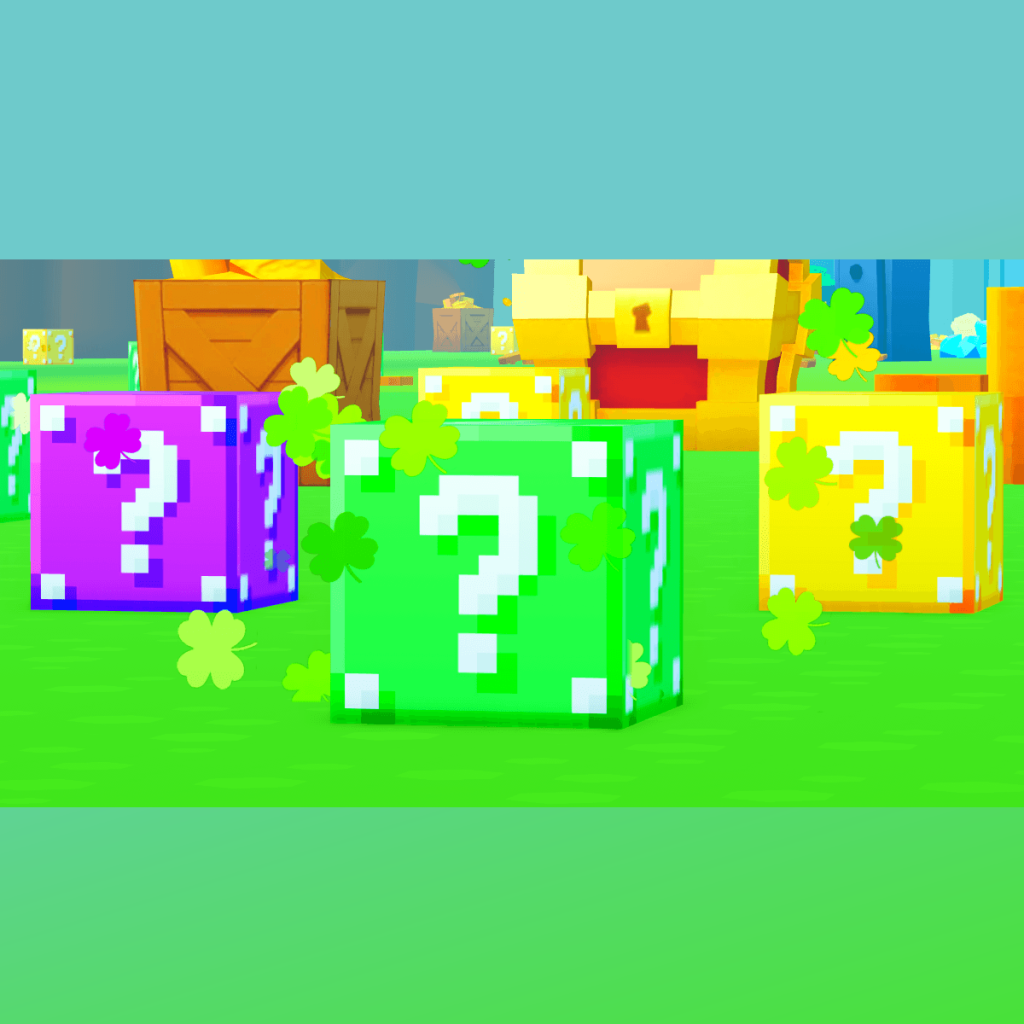 Roblox's Pet Simulator X is ready to celebrate the St. Patrick's Day Season! Lucky pets, fun events, and all sorts of content have been added to the game. From giant leprechaun-themed pets to a pot of gold at the end of the rainbow, there's so much to unpack in the world of Pet Simulator X, especially if you're feeling lucky! Pet Sim X is a game all about luck, though this event, in particular, takes the player's luck to a whole new level.
An event perfect for the lucky holiday brings Lucky Blocks to the game. If you've played Pet Simulator X since the update's release, it's possible that you've found a few lucky blocks yourself, and wondered what they do. You also might be wondering how many different types of lucky blocks there are in the game – and we have the answer to that too! Here's how to get all of the lucky blocks in Roblox's Pet Simulator X!
What kinds of Lucky Blocks are There?
There are three different kinds of lucky blocks in Pet Simulator X, each differentiated by their color. In the game, be sure to keep your eyes out for small squares with a large white question mark on each side, as all lucky blocks have this in common. The most common lucky block that you'll see will be a green-colored lucky block. These spawn pretty frequently across the world of Pet Simulator X, and you can find them in every region of the game.
The next Lucky Block you can find is the yellow lucky block. These don't spawn as frequently as the green blocks, but contain just as much fun! Like the green lucky blocks, they spawn all over the place. You could find some yellow blocks in the axolotl world, as well as the pixel world – they're all over the place!
The last lucky block you might come across in the game is the purple lucky block. This looks just like the other lucky blocks, but is a bright shade of purple! This may not spawn as frequently as the other two blocks but offers cool rewards all the same. As far as we're concerned, there isn't a huge difference between what might be found in each lucky block, as all contain similar festive gifts.
How do I find Lucky Blocks in Pet Simulator X?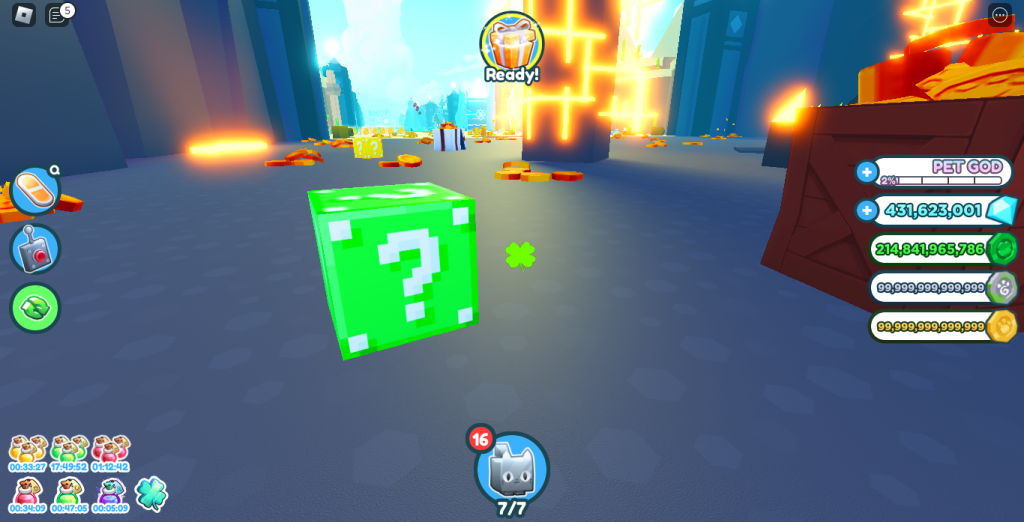 Finding the Lucky Blocks is incredibly easy, and even if you just started the game, you should have no trouble finding them. These spawn all over the place, so whether you're in Pixel World or Cat Kingdom, you'll be able to find and break a good few of these blocks. It takes more time to open the lucky blocks in later worlds, though they are definitely worth your time.
What do Lucky Blocks Drop?
Lucky Blocks drop a variety of fun and useful items for you to collect. If you're in need of coins or diamonds, these event items can drop can contain epic, legendary drops of both currencies! You can also find various boosters, such as triple coin damage boosters, and luck boosters – perfect for a luck-themed event!
Another fun drop you can get from these blocks is pets. Depending on the world you're in, you can get regular or golden eggs from pets from that world. If you're in the tech world, you're more likely to see the pets that you can hatch in that world, while you'll get spawn world pets from the spawn world. Either way, each block has a chance of having a pet, so have fun opening them, and finding what's inside!
---
Thanks for reading our guide on Pet Simulator X. For more, why not have a look at one at ou other guides, like What is RAP in Pet Simulator X? For more gaming content – including Roblox – be sure to Follow our Facebook page for the latest in gaming news.