How to Fulfill the "No Pain, No Grain" Order in Good Pizza, Great Pizza
This one has been tricky for many.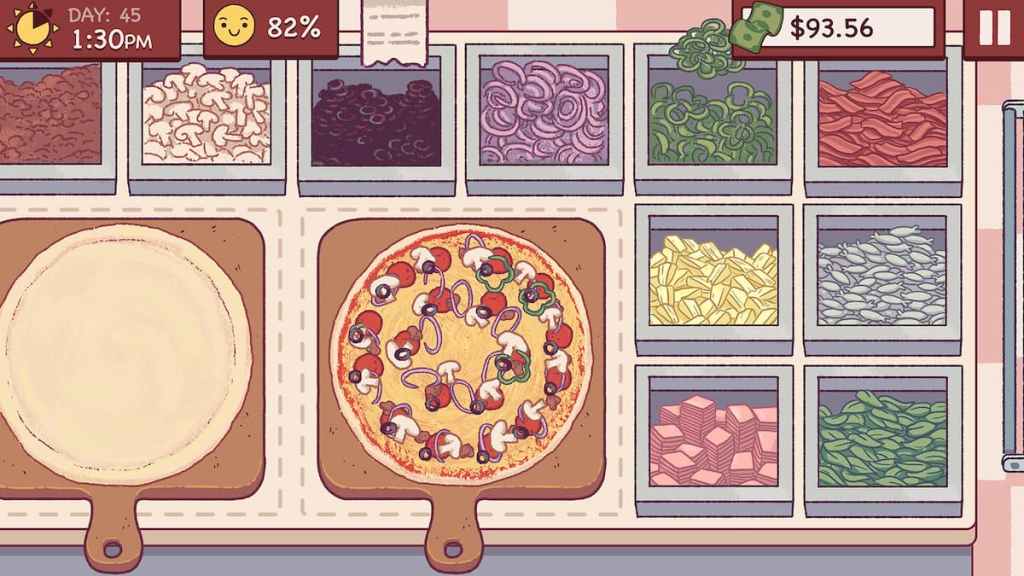 Good Pizza, Great Pizza has proven itself to be one of the most exciting and attention-grabbing cooking simulators out there. It seems that running a small, quiet pizza shop has been the dream of many players that wish to relax after an exhausting day.
However, Good Pizza, Great Pizza is no piece of cake (no pun intended) and there will be quite a few demanding customers whose orders will not be easy to fulfill. Read on to find out what you need to do in order to successfully resolve the "No pain, no grain" order.
What to Do When You Get No Pain, No Grain Order?
When you encounter a customer asking for a super crispy no pain, no grain order you need to give them everything except wheat dough and corn. This wordplay is meant to hint that they wish to avoid any ingredients containing grain.
Related: Which Pizza Should you Make for the lady Using Sign Language in Good Pizza, Great Pizza
Some players have been successful with different ingredients as you can get this order earlier as well as later in the game when you have more ingredients unlocked. Whatever the case may be, as long as you put all of your available ingredients and avoid wheat dough and corn you should be fine.
Also, pay attention to the crispy request (if you get it) because that means that you need to bake your pizza twice instead of once.
---
We hope you found our article helpful. If you really enjoy playing Good Pizza, Great Pizza, make sure to read our article about how to make Green Dream Pizza. For more gaming news and the latest trends follow Gamer Journalist on Facebook.