How to Fix Outriders Connection Error: Could Not Connect to Servers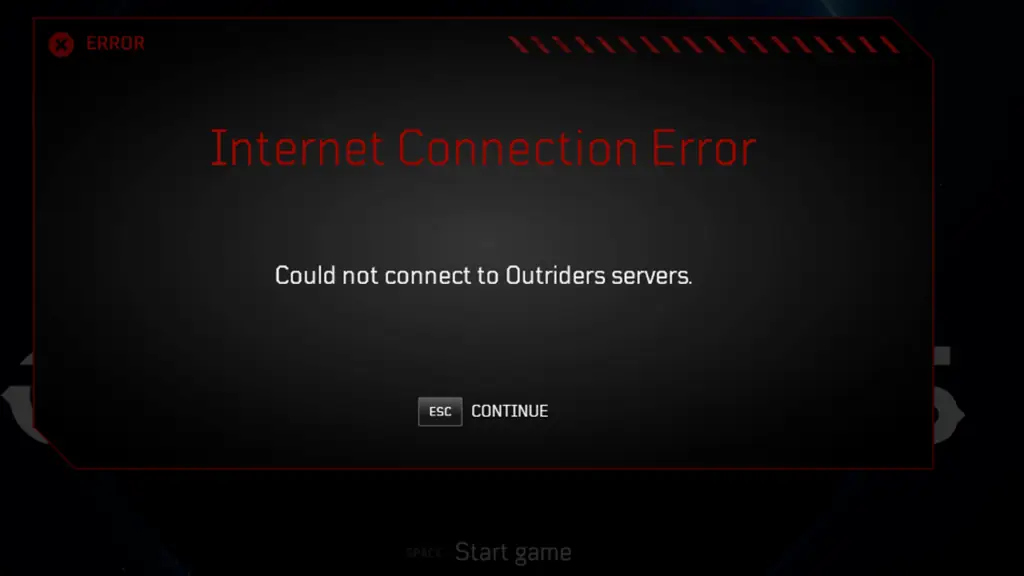 Outriders, the new looter-shooter from Square Enix, is finally available on all platforms. It has already claimed the number one spot on Steam, which is enough to tell you that the servers are getting hammered. Some players report issues with an Outriders connection error, saying the game could not connect to servers. Here's how to resolve the issue and how to check if the servers are down or not.
How to fix Outriders Connection Error: could not connect to servers
It's important to figure out if the Outriders servers are experiencing known issues at the moment. According to an official Reddit thread by a Square Enix staff member, there's a known crossplay disconnect between PC and Console. As a temporary workaround, automatic matchmaking between PC and Consoles is turned off. Steam and Epic players can still Crossplay by inviting each other or joining through matchmaking.
Update: Outriders deployed a PS5 and Xbox patch on April 10, which may be affecting server stability, as some users are reporting connection issues.
You can also check the official Outriders server status on their website. According to the developer notes on Steam, there's a desynchronization between the PC and console code. The team is working on resolving the issue, and has it marked as a top priority.
Inviting console players into your PC game results in one player inevitably getting kicked out of the game. Square Enix recommends avoiding this until they can resolve the problem entirely. We will keep you posted when we hear more. You can check out the discussion thread here on Steam. As of right now, if you are experiencing connection errors in Outriders, it's best to wait it out while the developers fix the network issues.