How to Find the Snowman Floppa Morph in Find the Floppa Morphs
Here is your guide on finding the insanely difficult Snowman Floppa.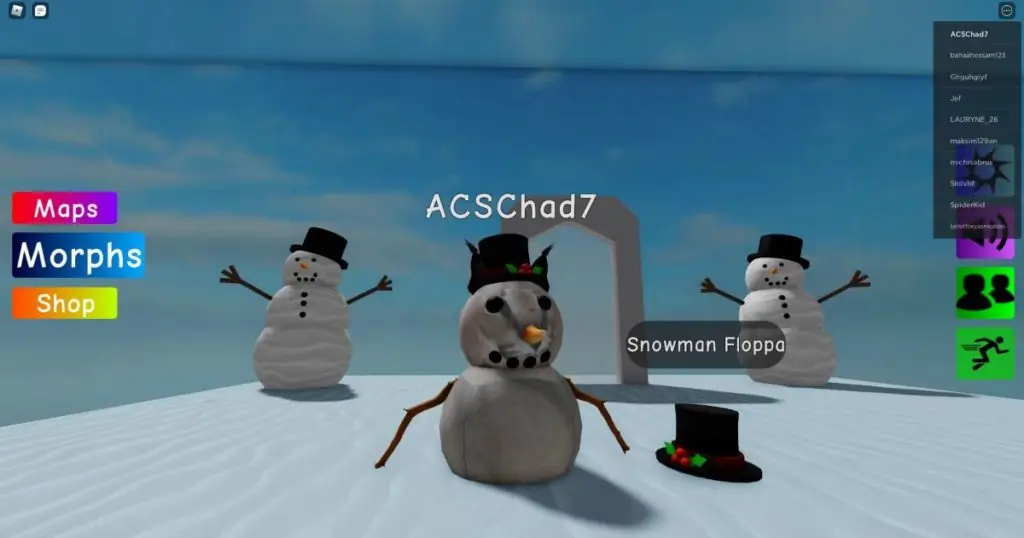 Find the Floppa Morphs is a huge "find the" Roblox game, made by BIG PLAY, where there are 241 Floppa Morphs to find and collect, providing a satisfying range for completionists and casual players. But hidden away in the snowy tundras is a Floppa so elusive, so evasive that players could look all over the map twice and still not find it. The Snowman Floppa Morph is so difficult to find that it is not even on the mpa itself. That's right, you must do something very special to get your hands on this Floppa Morph. here is your detailed guide on finding the Snowman Floppa Morph in Find the Floppas.
Finding the Snowman Floppa Morph
Getting to the Snowman Floppa's obby
Despite being so difficult to get, the hint for the Snowman Floppa tells us exactly what to do. When loading the game, I'm sure you're used to the funky upbeat music and the several images of Floppa Morphs teasing you. This is no different to the Snow Map, which is where you're going to have to go.
As you load in however, and all the Floppa Morphs greet you, don't click play. The hint specifically tells us to click the Snowman Floppa Morph, and it means on the start screen. Find the Snowman Floppa Morph on the bottom right of the screen and click on it. You will be teleported to a secret room! This is the Snowman FLoppa Morph's obby that you must complete.
Completing the Snowman Floppa's obby
This obby is simple but it is slightly long and requires you to have your sprint turned on, which you can do by clicking the sprint button to the right of the screen. This allows you to do bigger jumps. But be careful, as more speed may mean that you go too fast and fall off the slim platforms, so move and jump carefully to avoid you having to do the whole obby again.
When you finally reach the top (congratulations, by the way) you must touch the top hat on the floor that's flanked by two large snowmen. Once you've one that, then you have claimed the Snowman Floppa Morph! Now you can flex to all of your friends that you have an insane Floppa Morph, and they don't.
Keep a beady eye on Gamer Journalist for more Roblox and Find the Floppa Morphs content!