How to Find Antiquities in the Elder Scrolls Online: Greymoor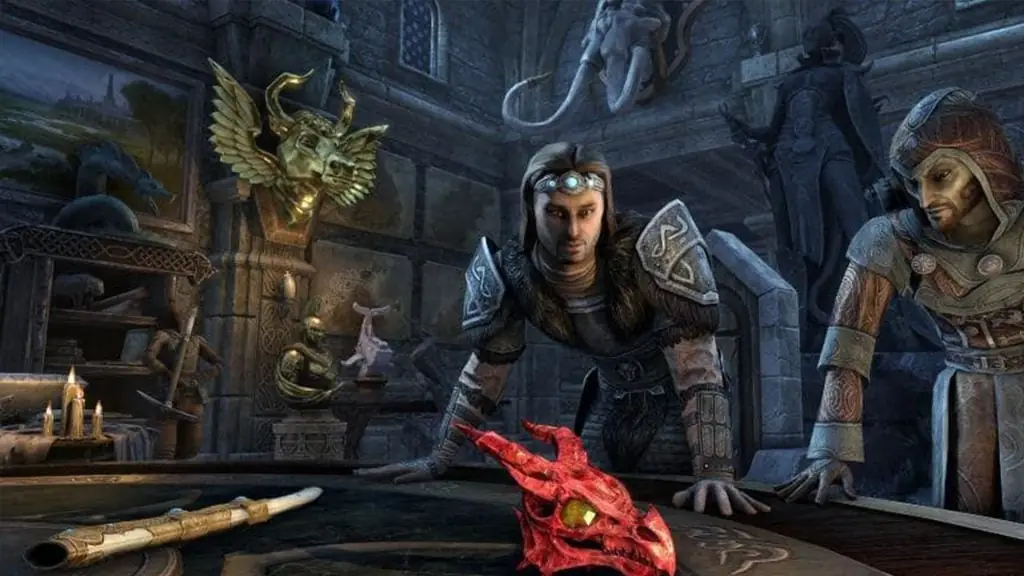 Greymoor is the Elder Scrolls Online's latest expansion. It takes players into the Dark Heart of Skyrim and sets the stage for a year-long gothic adventure. Western Skyrim has never looked better, and there's never been more to do in ESO.
One of the expansions most intriguing additions is its all-new Antiquities system. This ESO Greymoor Antiquities guide provides an overview of that system, along with everything you need to know to start scouring Tamriel for hidden treasures.
What are Antiquities in ESO Greymoor?
The Antiquities system is ESO's version of treasure hunting. With the release of Greymoor, players are now able to find, buy, or earn leads. These leads need to be scryed before they will reveal the possible locations for the buried treasure the player is hunting.
Once that's completed, the player will receive a group of excavation locations. They may need to visit all of them before finally finding the one location that holds the antiquity. You can earn a wide variety of rewards and riches for completing these hunts.
How do I get started?
Bethesda isn't wasting our time with a slow rollout of this new ESO mechanic. Rather, antiquities are already available for players to find across virtually all zones, save for Cyrodiil, Imperial City, and Blackreach.
However, before you can begin hunting for them, you'll have to visit the Antiquarians Circle in the city of Solitude, which is located in Western Skyrim. Once there, speak with Verita Numida and she'll give your character the Antiquarian's Eye tool, as well as a tutorial quest you can complete to learn the basics of the system.
Where do I get leads?
The crux of ESO's Antiquities system is finding leads. Your journey to find treasure starts with this. Your character will receive an initial batch of leads after completing the Antiquarians Circle's tutorial question.
Additionally, you can find leads by completing a variety of tasks throughout Tamriel. This list includes quests, drops from monsters, chests, and vendors. Although leads expire 30 days after receiving them, you can always pick them back up and try again if you don't complete them in time.
How do I turn leads into buried treasure?
Once you've gotten a lead, your first job will be to scry it to unlock its hidden secrets. This involves utilizing a mysterious relic (which you get from joining the Circle) to zero in on the treasure's location. The better you do during this mini-game, the fewer false-positive dig sites displayed on your map.
Excavation is the final step of the process. After the scrying process is finished, you'll see a list of possible locations for the treasure. Visit them one-by-one and eventually, you'll find the antiquity that you've been searching for.
Happy Hunting!
There's no thrill quite like searching for treasure. With its Greymoor expansion, Bethesda has brought that excitement to Tamriel. Use the process laid out in this ESO Greymoor Antiquities guide, and you'll find your fair share of hidden riches in no time.