How to farm for shards in Roblox Sword Fighters Simulator
It's enchanting time!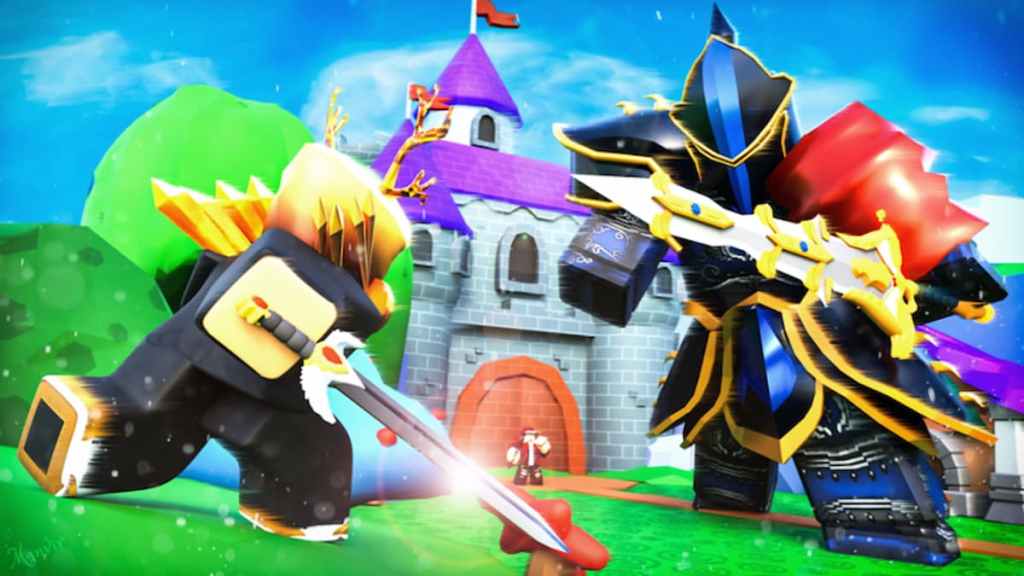 Sword Fighters Simulator is a fantastic Roblox experience where players will be swinging their sword till none can stand in their way. Traverse fun new worlds as you take down all the inhabitants and the final boss. As you advance, you'll be getting stronger and stronger swords to use against your foes. But if you want your sword to be even stronger, then you'll need shards. Here's how to farm shards in Sword Fighters Simulator.
How to farm shards in Sword Fighters Simulator
Sword Fighters Simulator has more content that will initially meet the eye. As you progress through worlds, you'll find and unlock new stations that will provide different purposes. Before too long, you'll bump into the enchanting station, where you can spend shards to give a random enchantment to your sword. These enchantments primarily assist you in defeating your enemies faster.
Related: Sword Fighters Simulator Codes
If you want to enchant frequently as you bump into new weapons, then you 'll need a solid supply of shards. To do this, you'll need to wait for a raid to open. Whenever a raid opens, a pop up will appear, letting you know. Make your way to the relevant world and walk through the now open portal. You will need to complete the raids to get rewarded with shards.
The stronger the raid, the more shards you get, but any shards will help. So simply wait around and wait for raids. You will need raid tickets, but you can get up to three every 6 hours by making your way to their stations. There are three stations that you can visit every 6 hours for 1 raid ticket. There are raid ticket stations in: Skull Cove, Polar Tundra and in the Underworld.
Make sure you have friends or an active lobby to help you take down the raid bosses, they're quite tough!
---
We hope you enjoyed our Sword Fighters Simulator guide. You can head on over to our Facebook page to keep up with the latest of video game content. You may also be interested in our other Roblox content, such as the black market explained, or how to block and unblock someone.