How to enter the Temple of Time in Tears of The Kingdom
Who knew an arm could be this functional?
The long-awaited sequel to the greatest video game of all time as reported by GQ, The Legend of Zelda: Tears of The Kingdom has finally released. Players are able to get their hands on the game, and it is nothing short of a success by all accounts. As the game starts off fairly story heavy, we'll do our best to avoid potential spoilers for the beginning of the game. But after a bit of walking and a few cutscenes, the game will start to open up for the player. And one of your first major objectives will be to reach the Temple of Time. However once players make their way to the temple, they won't just be able to waltz right in. So let's draw our sword and figure out how to enter the Temple of Time in Tears of The Kingdom.
How to enter the Temple of Time in Tears of The Kingdom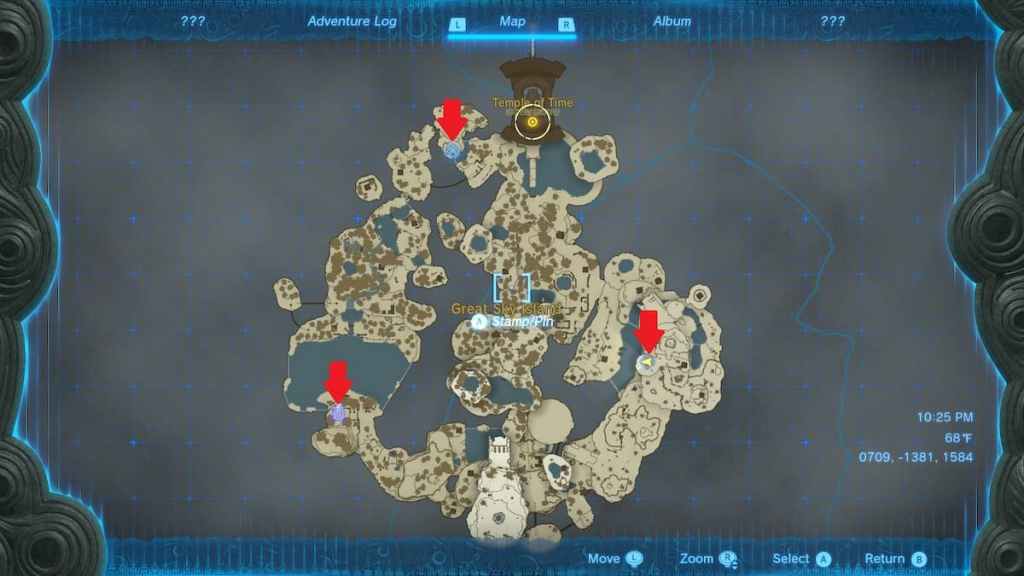 Before making your way to the temple, Link will be equipped with a new handy dandy arm. This will serve as this games Sheikah Slate and you will obtain abilities for it over the course of the game. It is also how you are supposed to unlock the door for the Temple of Time.
Related: How to reach the Gutanbac Shrine in Tears of The Kingdom
Our new friend Rauru will let us know that in order to open the door to the Temple of Time, you'll need to revitalize Link's new arm. And to do that, Rauru tells us that we should seek out the 3 shrines on the floating island we're currently on. Doing so will allow you to enter the Temple of Time, as well as snagging some brand new abilities along the way. The shrines are located on the north side of the map, to the left of the temple, at the southwest side, and finally at the southeast part of the island. You'll need all the weapons, food, and arrows you can scavenge to get past the Zonai warriors in your path. Hope you like the cold as well.
---
Follow our Facebook page for the latest gaming news and updates. Adventurers wanting to find out more about Tears of The Kingdom can check out our other guides, right here at Gamer Journalist.
About the author