How to Cook Arendellian Pickled Herring in Disney Dreamlight Valley
Let's cook up some fish!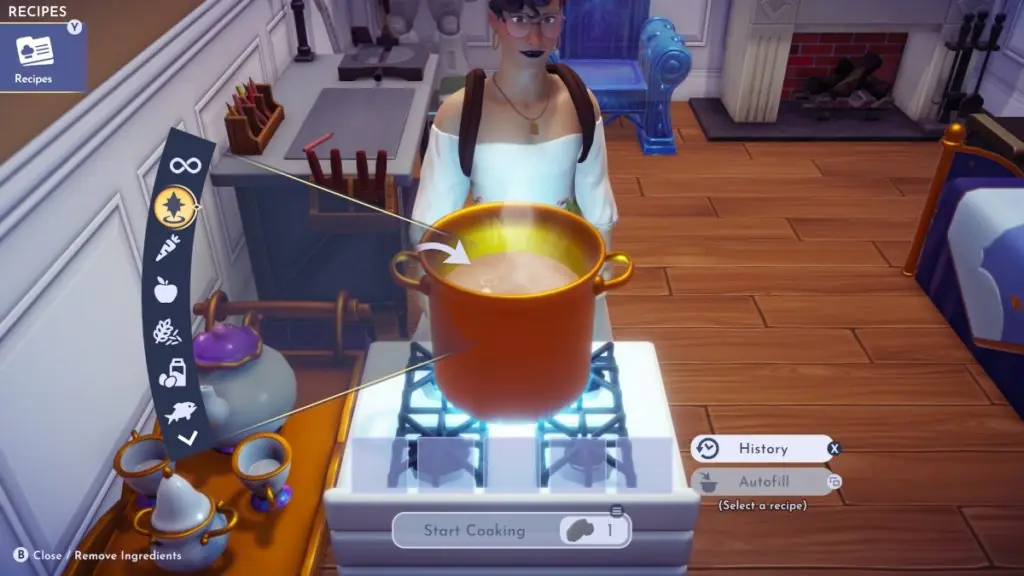 One of the many great things players can do in Gameloft's Disney Dreamlight Valley, cooking, has a great purpose within the beautiful world to live out your second life in. Cooking meals is important as they play a great part in players' Energy management, leveling up your Friendship meter with Disney characters, making money from selling them to Goofy, or may even being an integral part of quests within the Dreamlight Valley.
While some meals may have easy recipes to follow, with items easily accessible, others aren't so easy to prepare. Today, we'll explain how you can cook the Arendellian Pickled Herring so that you can continue to progress in Disney Dreamlight Valley.
How to Cook Arendellian Pickled Herring in Disney Dreamlight Valley
A recipe that you won't come across until meeting Frozen's own Princess Elsa, the Arendellian Pickled Herring is actually an important part of her quest, "What Feels Like Home", in which players will have to make the meal to aid in completing it. Completing this quest won't be too hard, as previous to this one, she had asked you to catch a Glittering Herring.
Related: How to Farm Eggplants to Get Rich Quick in Disney Dreamlight Valley
Ingredients for Arendellian Pickled Herring
Herring
Lemon
Onion
Garlic
Basil/Oregano
The Arendellian Pickled Herring is a meal of great worth, being a 5-star meal that sells for at least 556 Star Coins and has +2,102 Energy or more! Finding the ingredients for the Arendellian Pickled Herring won't be too difficult. Let's explain how to find them!
Herring
If you don't have a Herring on you, no bid deal, as you can find them while fishing at either Dazzle Beach or the Glade of Trust.
Lemon
You'll be able to locate Lemons from trees within the Forest of Valor and the Glade of Trust.
Onion
If you're in need of Onions, Goofy sells both Onions and Onion seeds at his stall in the Forest of Valor.
Garlic
Also found in the Forest of Valor are going to be Garlic stocks which you can pluck from the ground.
Basil/Oregano
Both Basil and Oregano are easy to find and pick if you head to the Plaza and the Peaceful Meadow.
Once you've collected all of these ingredients, go ahead and prepare them at your stove or at Remy's to make an Arendellian Pickled Herring which will save as a recipe for later! These meals have wondrous possibilities, so be sure to scavenge and save for items whenever possible to keep a stock for them.
That's all to know about how to cook Arendellian Pickled Herring in Disney Dreamlight Valley!