How to Complete the Olive Roll Challenge in Pokémon Scarlet and Violet
Olives are no match for Pokémon trainers!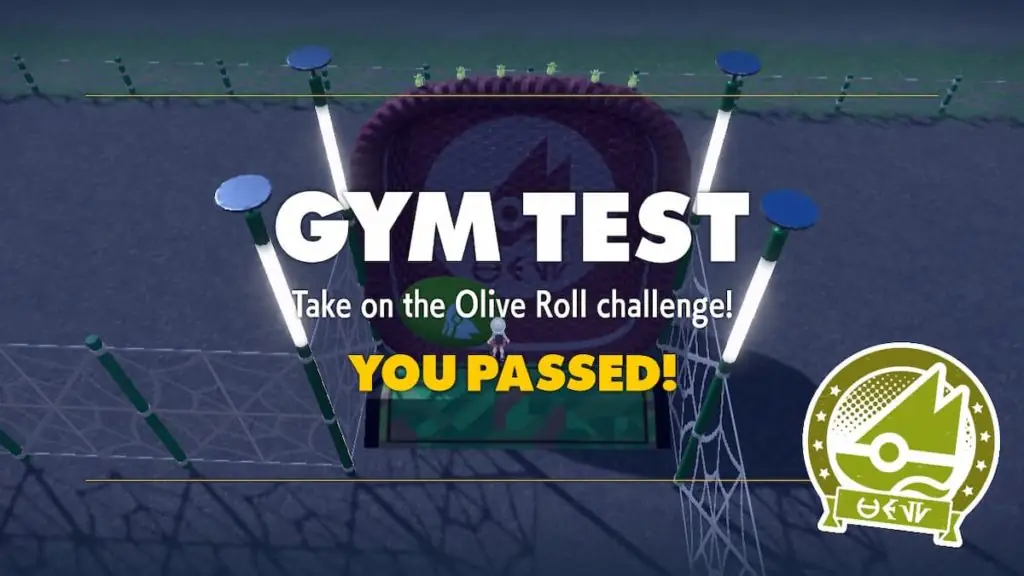 Before you battle Katy, the Bug-type Gym Leader, you'll need to complete the Olive Roll Challenge. The Olive Roll Challenge is the mandatory Gym Test that you need to successfully complete before you're able to take on the Bug-type Gym, so it's pretty important that you get it right! Keep reading if you want to know the best method for completing the Olive Roll Challenge in Pokémon Scarlet and Violet.
How to Complete the Olive Roll Challenge in Pokémon Scarlet and Violet
Having to complete puzzles and challenges before every gym battle in Pokémon Scarlet and Violet can seem tedious, but thankfully, the Olive Roll Challenge is one of the easiest Gym Challenges in the game. Once you arrive at the site (the receptionist at the Cortondo Gym should give you the coordinates) and begin the challenge, you'll be presented with a short maze and a giant olive.
The maze is quite short, but it's also full of obstacles that you'll need to navigate through/around with your giant olive. You'll need to constantly kick the olive to keep it moving through the maze, which seems easy but can become tedious due to the olive's shape. The walls of the maze are short and see-through, so thankfully, you shouldn't ever get lost while completing the challenge. The biggest threat to your success in the Olive Roll Challenge will be losing control of your olive; always stay right behind it and never hit it too hard, it could majorly veer off course and force you to practically start over!
Along your path, you'll encounter many obstacles. You can choose to go around these obstacles, which will take more time, or you can battle Gym Trainers to get free shortcuts straight through them! These trainers aren't too difficult to defeat and usually only have one or two Pokémon on them, so it's more than worth the effort of battling them. If you don't want to battle anybody and choose to take the long way around, however, be sure not to speed through the obstacles. Going over a ramp or through a turn too fast could cause your olive to veer way off course; slow and steady wins the race!
Once you reach the end of the maze, simply smack that giant olive into the corresponding giant red basket. Once the olive is in, you'll be congratulated for a job well done and will (finally) be allowed to battle the Bug-type Gym Leader, Katy!
Related: How to Find All 10 Sunflora at Artazon's Gym in Pokemon Scarlet and Violet
Gym Challenges are usually pretty easy to complete, but if you ever find yourself struggling to complete any, check out Gamer Journalist's guides for completing Gym Challenges in Pokémon Scarlet and Violet!