How to Claim Your Free Christmas Gifts in Red Dead Online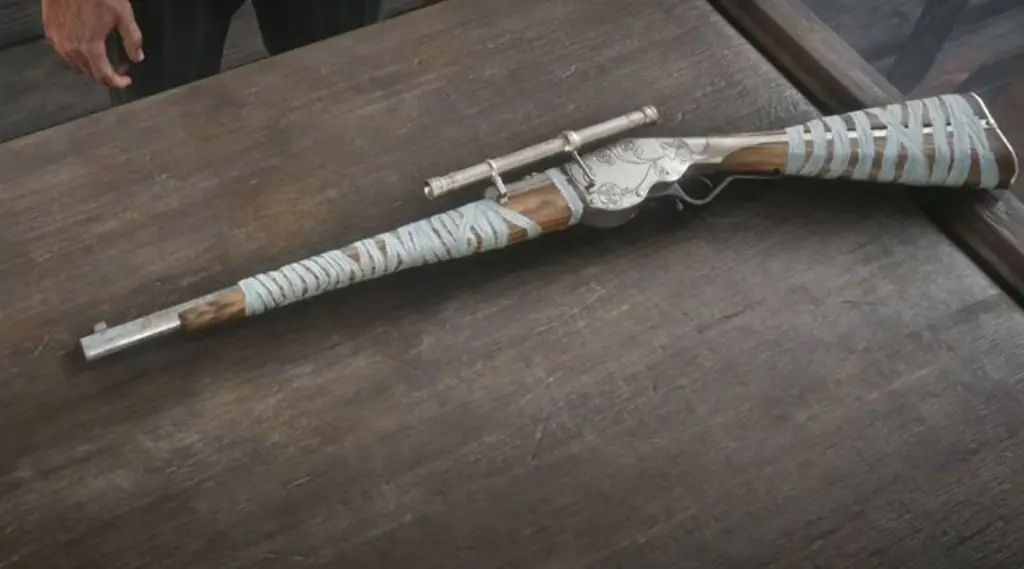 Christmas was officially established as a federal holiday in the United States in 1870, right in the middle of the wild west era. Back in the day, frontier towns weren't exactly lousy with capital and resources, so Christmas was a pretty reserved affair; practical gifts, simple decorations, some time in church, and a meal with the family. If you're living the outlaw life like in Red Dead Online, you're probably not even going to get that much, but there's still a little room for some holly jollies. Here's how to claim your free Christmas gifts in Red Dead Online.
In line with the frontier spirit, Red Dead Online's Christmas presents aren't particularly extravagant, but they are plenty practical. After all, when you're living that outlaw life, I think everyone appreciates a free gun. The game is offering a few different presents both before and after Christmas proper, so make sure you log in at the appropriate times to claim your gifts.
How to Claim Your Free Christmas Gifts in Red Dead Online
To claim Christmas gifts in Red Dead Online
Visit a gunsmith between Dec. 14 and 25 to claim the Winter Evans Repeater
Return between Dec. 26 and Jan. 5 for free explosives
Return between Dec. 28 and Jan. 5 for a free Winter Shotgun Coat
From December 14 to December 25, all players can claim the Winter variant of the Evans Repeater rifle. You can visit any gunsmith in the game and switch to the variant free of charge, though some players have reported needing a coupon first. That coupon may take up to 72 hours to appear on your account after you log in during the designated period, so just be patient. Along with the Repeater, you can also redeem a reward of 25 Capitale and a free accessory.
After Christmas is done, log in again from December 26 to January 5, and you'll be rewarded with 10 sticks of Volatile Dynamite and 20 Fire Arrows to ring in the New Year properly. You'll also get a free Weight Loss Tonic, in case you overindulged in the Christmas goose, as well as a free bounty wipe. Finally, from December 28 to January 5, you can redeem a reward for a free Winter Shotgun Coat. Happiness is a warm gun and a warm coat.