How to claim your Daily Spin Prize in NBA 2K22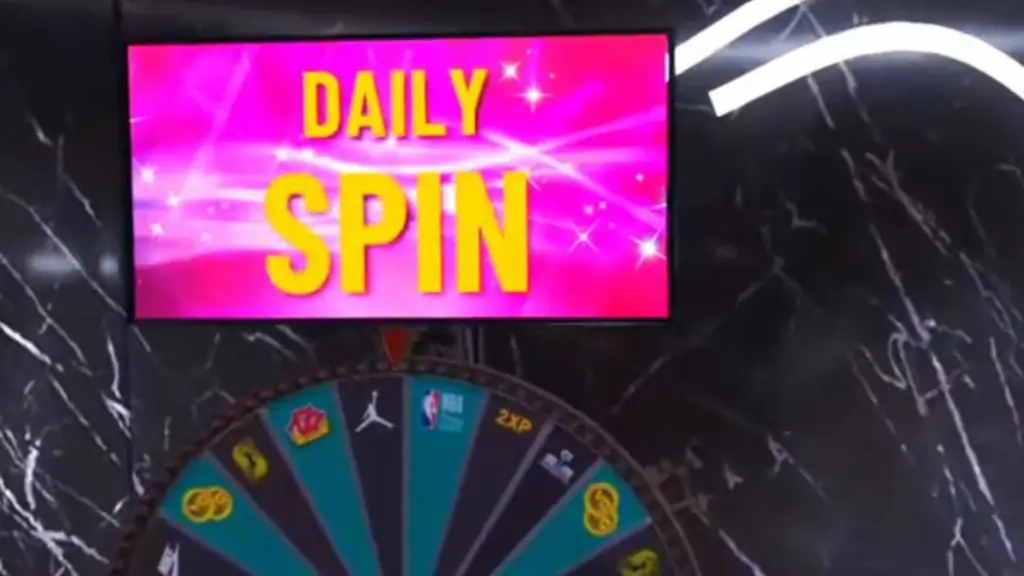 Lots of players are wondering how to claim the Daily Spin Prize in NBA 2K22. The Daily Prize Wheel is one of the best ways to redeem free items every day, whether it's a little bit of VC, items from Swag's, or other various rewards. You'll want to make sure you hit up the game room daily to take advantage of the freebies. This guide will show you how to claim your Daily Spin Prize in NBA 2K22.
How to claim your Daily Spin Prize in NBA 2K22
Go to Deck 14 of the Cancha del Mar.
Select the Game Room.
Spin the Prize wheel.
Claim your prize at the store.
To claim your Daily Spin Prize in NBA 2K22, go to Deck 14 on the Cancha del Mar. You will have a choice to go to either the Game Room or Ante-Up. The game room is where you can play Daily Spin, 2K Daily Pick'Em, and arcade basketball, as well as dine at the exclusive Blackwood 512. Anti-Up allows you to play high-stakes pick-up basketball and visit the Boost burger bar.
Go right and look for the Daily Spin wheels when you load onto the Game Room on Deck 14. Pick a wheel, and press X to spin the Prize Wheel. There are various prizes to win on the wheel, including double XP, Jackpot (777), VC, Swag's items, Jordan items, Gatorade, and more. You can also do the Daily Pick'Em at the machine to the left of the Prize wheels.
After winning something, you need to claim your Daily Spin prize in NBA 2K22 within the same day. To claim your prize in NBA 2K22, you'll need to go to the 2K Store, Swag's, or it will show up in your inventory automatically. Head to the store and claim your free item to move it to your inventory. Make sure to browse all the different items and see which ones are free to redeem. For example, if you win a Jordan item, go to Swag's (Deck 4, Promenade) and look in the Jordan section.
There is an issue where some players cannot claim prizes. It is a known problem, and we'll need to wait for 2K Games to fix it. If you are wondering how to spin the Elite Prize wheel, you will need to get to level 26 on the MyCareer Season rewards. At level 26, you unlock the VIP Wheel access.
Make sure to bookmark our NBA 2K22 locker codes page so you can always get the latest freebies.