How to check a Pokémon's size in Pokémon Scarlet and Violet
See how your Pokemon measure up.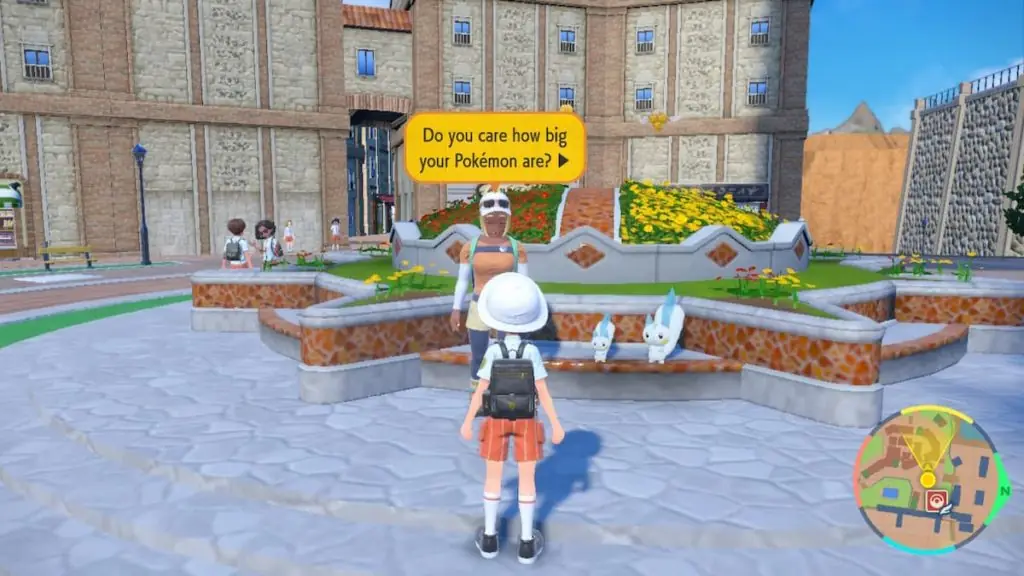 Pokemon Scarlet and Violet is filled with all sorts of different Pokemon. And just like each species is unique in their own special way, each individual Pokemon can also come in different sizes. From small, large, and even gigantic, trainers can capture anything they set their heart on.
But knowing how exactly to check a Pokemon's size is not something that is evident when first starting out in the game. It's not listed in the Pokemon's stats, so where can trainers find this information? Read on to find out.
Checking a Pokemon's size in Pokemon Scarlet and Violet
Every trainer knows that feeling of capturing a Pokemon they really want. And with the updated Pokedex, they are able to get even more insight into their favorite critters. However, by heading over to the town of Mesagoza (the town with the Naranja Academy) they can figure out just how big of a haul they got with their Pokemon.
Upon entering into the town, head over to the path on the left and follow it down until it opens into a courtyard. In here, players will find a star-shaped garden area with an NPC with a yellow text box standing in front of it.
The NPC will be saying "Do you care how big your Pokemon are?" Players should simply walk up to the NPC and show them the Pokemon that you wish to measure. After making their selection, the NPC will take a look at it and let them know how big it is.
For more guides on Pokemon Scarlet and Violet, check out our guides section and become the ultimate Pokemon Master.