How to Bury the Dead in Going Medieval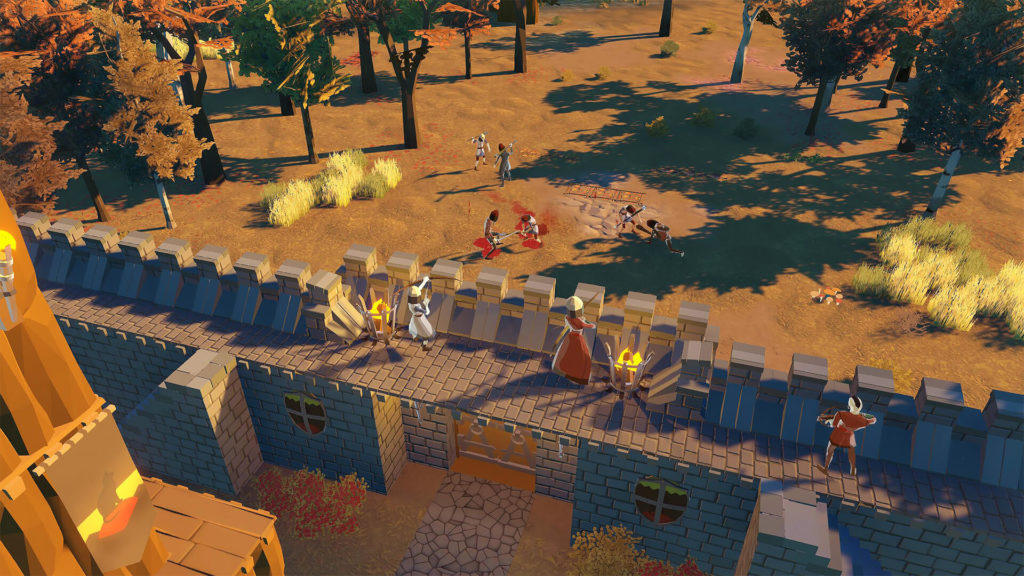 In Going Medieval, there's a good chance that your humble hamlet will be regularly besieged by bloodthirsty raiders. You can build your walls tall and arm them with defenses, but even so, odds are good that at least a few of your villagers are gonna bite it. So, what do you do with the ensuing bodies? Well, you could be a weirdo and just leave them all in a big heap, or you can give them a proper burial. Here's how to bury the dead in Going Medieval.
The main reason you want to bury the bodies of deceased villagers is that they have an extremely negative impact on your living villagers' morale. Seeing the bodies of the dead piled up, especially if they were someone they personally knew, causes a recurring mood penalty. Bad moods means low productivity, so you've got to get those bodies out of sight.
How to Bury the Dead in Going Medieval
To build a typical grave, open the Misc menu and highlight a place to build one. You should probably go ahead and set aside a large swath of land for a graveyard, because you're gonna need it. Once the grave is constructed, click on the body you want to bury, remove the "Forbidden" status so you can freely move it, and assign a villager to prioritize the body's burial. They'll take it to the grave and bury it, then get on with their day.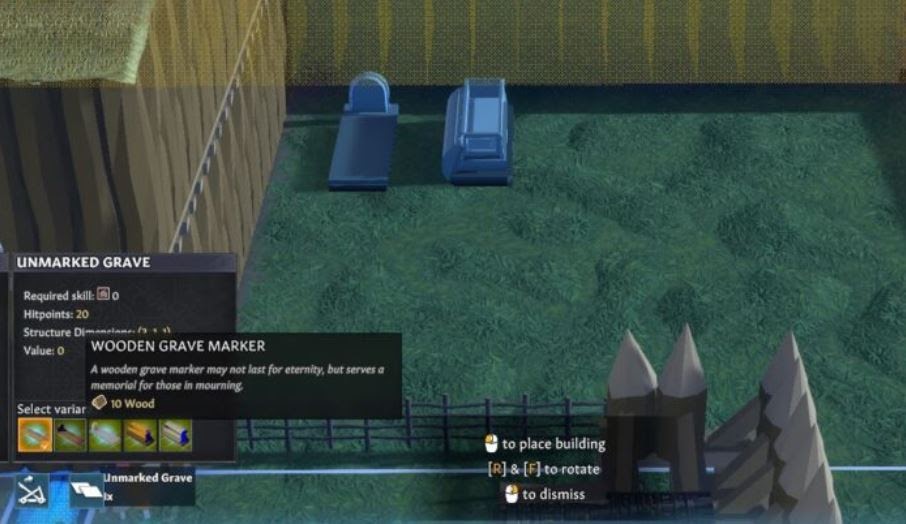 In addition to burying bodies, you also have the option to cremate them, which is more economical from a spatial perspective. You'll need to construct a pyre for this, then assign someone to manage it. You'll need to enter the exact number of bodies you want to dispose of, so make sure to take a tally before you light the oven.
If you're impatient and lacking in scruples, you can change your villagers' diets to cannibalism, and they'll, er, "dispose" of the bodies themselves. This isn't a good idea, though, as eating bodies incurs heavy penalties on your villagers. Plus it's, y'know, cannibalism. Don't do that.
About the author