How to Build an Umbrella in Minecraft
Kickin' back in the shade.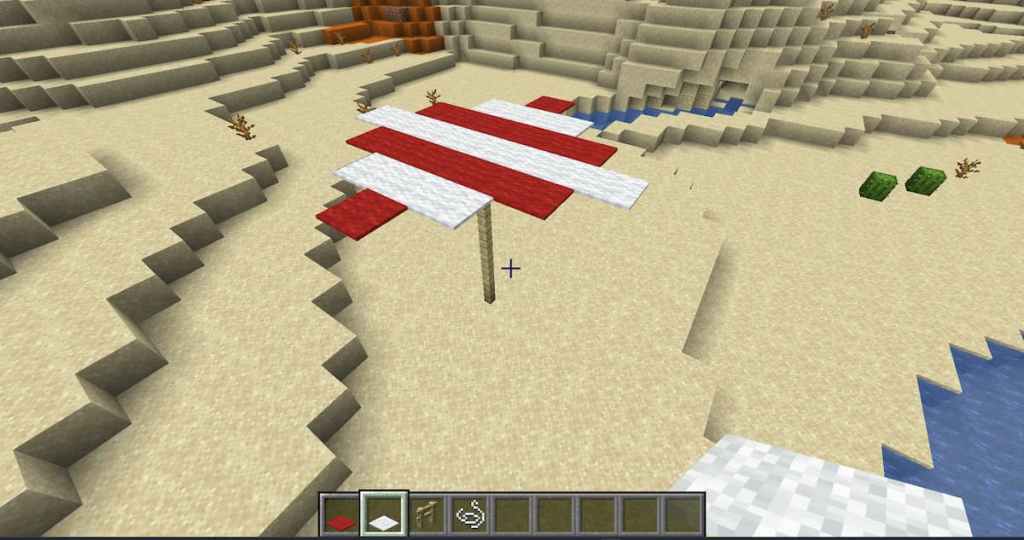 Minecraft isn't all about intrepid exploring and adventuring. Sometimes, you may just want to kick back and relax. One of the best ways to do so is by reclining under your beach umbrella, observing the view. However, building these umbrellas is a little more difficult that it may seem, as carpets aren't supposed to float in the air. Here is how to build an umbrella in Minecraft.
How to build an umbrella in Minecraft
In Minecraft, you have a lot of creative freedom. And that extends to building your umbrella. You'll need a fence of any type and carpets of any colour. Imagine your perfect umbrella, and collect the required the materials. We would recommend birch fence for sunny aesthetic. There is a secret ingredient, however, when it comes to building these. String.
Related: Can You Beat Minecraft in Peaceful Mode?
Use your fences to build a pole up, as high as you want. Just make sure it's at least four fences tall for that classic beach umbrella height. At this stage, you'll need to bring out the string. You need string because they can support the carpets, as they can be placed without needing any support from other blocks. Place them in the pattern and arrangement that you want your carpets to be placed. String are also sued due to being near-invisible, unless of course you specifically look up at them!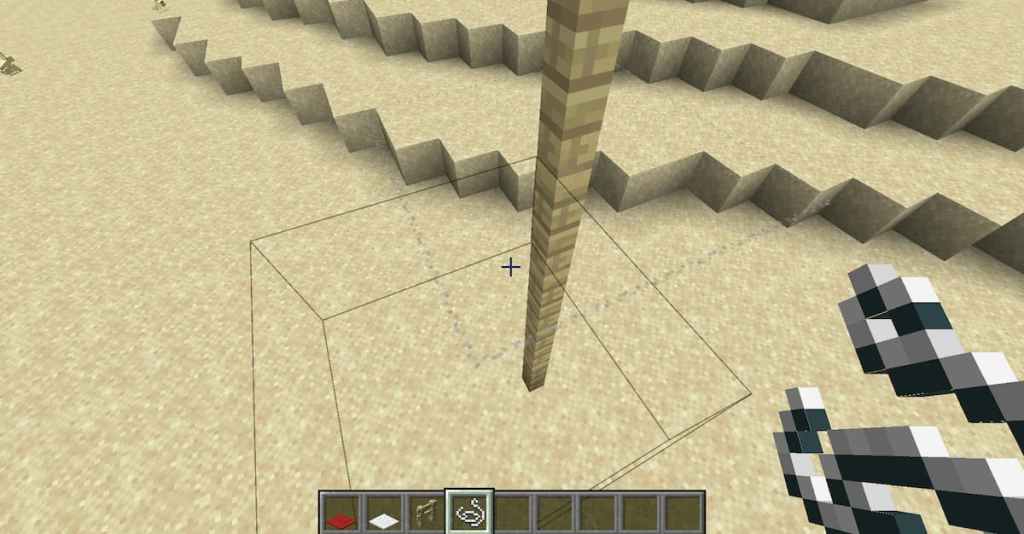 Now, place your carpets atop the string. Before your eyes, you'll see the carpets apparently defying their logic as they sit upon air and form your umbrella. Make sure to use colourful and vibrant colours! All you need now is a chair and a refreshing, cold drink.
---
We hope you enjoyed our Minecraft guide. You can head on over to our Facebook page to keep up with the latest of video game content. You may also be interested in our other Minecraft content, such as the 8 scariest horror mods, or how to make chains.
About the author