How to Add Custom Songs to Spin Rhythm XD
Ain't nothing like a funky beat.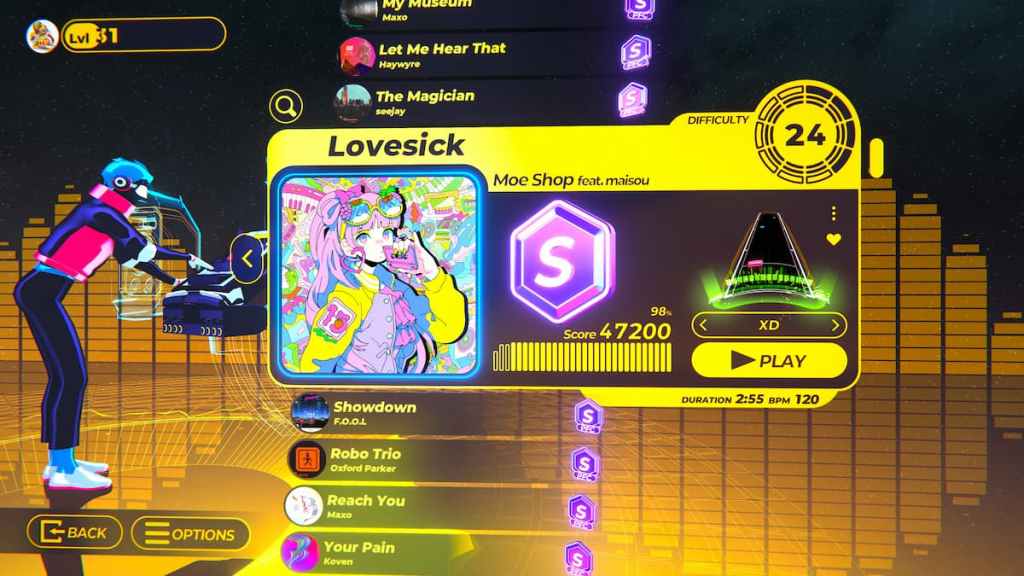 Part of the fun of DJ culture (at least based on my understanding of it as an outsider) is taking established songs and completely remixing them into something new and wild. It's a customizer's world out there, and that extends to DJ-styled games like Spin Rhythm XD. If there's a favorite song you want to do something wild with, there are ways to do it. Here's how to add custom songs to Spin Rhythm XD.
How to Add Custom Songs to Spin Rhythm XD
Spin Rhythm XD, fittingly for its aesthetic, offers various options for creating and playing custom song charts. While the game does come preloaded with a fairly wide variety of original tracks, no proper rhythm game is complete without a sampler of your favorites, after all. The game hasn't started for real until I can play Never Gonna Give You Up.
Related: How to Play Rhythm Sprout? All Controls Explained
Your first means of playing custom songs is to make them yourself. Spin Rhythm XD has a built-in level editor that allows you to create new charts for any of the existing songs in the game's library, as well as songs from your own library. The only catch to the latter is that the music needs to be in a very specific file format, as the game doesn't support MP3s. Here's a quick step-by-step for importing music to use in the editor:
Get an MP3 of a song you want to use and use an audio program like Audacity to convert it to an OGG file.
Open Spin Rhythm XD, go to Custom, switch to the Edit menu, then click "Open Custom Folder" to open an Explorer window at the custom folder's file path.
Drop the OGG file into the folder and return to the game. Click "Create" to start a new chart, and the song you added should appear in the drop-down list of available songs.
Once you've got a song selected, you can use the editor to build a chart around it to your preferences of dynamism and difficulty.
Downloading Custom Song Charts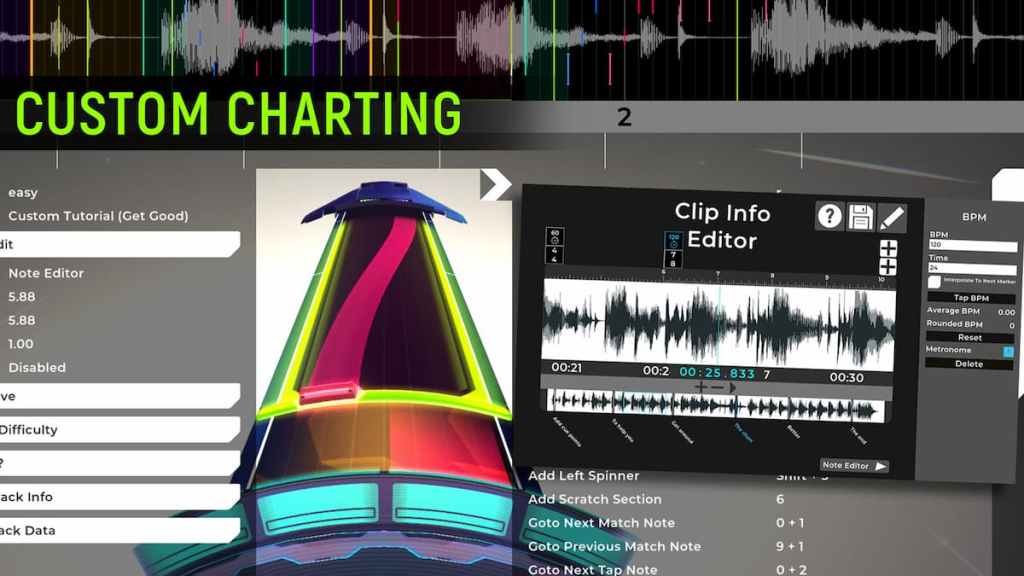 Unfortunately, Spin Rhythm XD doesn't natively support importing custom charts from other players due to a bit of a legal kerfuffle that occurred during development. However, while the game doesn't offer that feature natively, the game's community has provided an alternative.
If you visit the fan website Spinshare, you can download their specialized custom chart client. This allows you to share and download custom charts with other users, including popular or obscure songs. Just visit this link to download the client and launch it to see the library of available songs. Just click the download button on any songs you like, then go to your Library tab and click install. You can directly add the RAR files to the game's directory without any external fuss. Afterward, the downloaded songs should appear automatically in the game's Custom mode tracklist.
Make use of these tools to take your DJ chops to their absolute heights. Who knows, you could be the next… well, I don't know the names of any famous DJs, but you could be one!
---
If you're in the market for more rhythm games, check out our preview of Bits and Bops and our review of Melatonin. Visit our Facebook page as well for the latest news and guides.