How Does The Crater Work in Splatoon 3?
The Crater Story mode is great.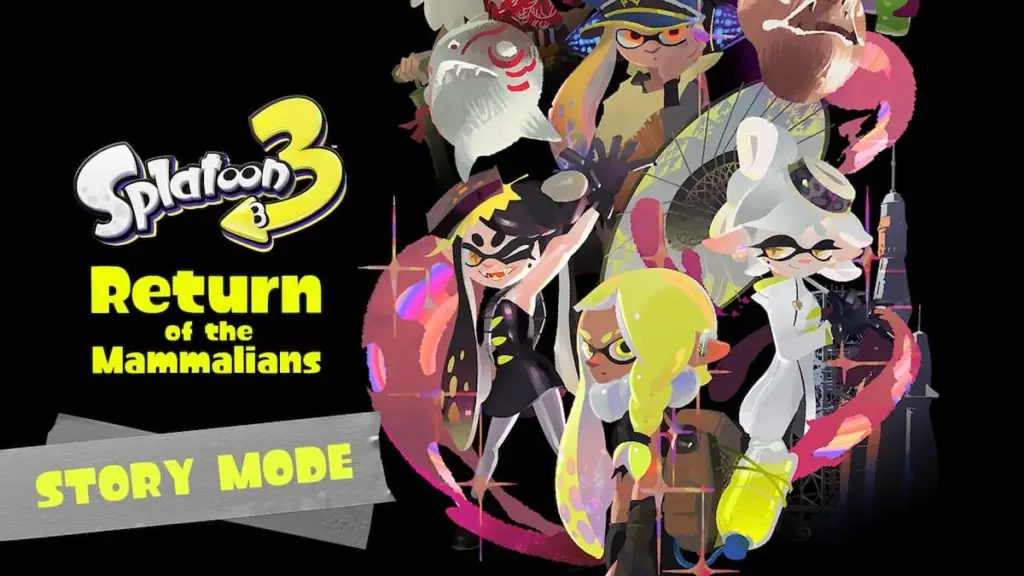 Splatoon 3 has come with fresh content, new game modes, and improvements to the existing ones. The Crater, also known as Return of the Mammalians is a single-player story mode in Nintendo's title. It is similar to the previous iterations of Splatoon's Hero mode and Octo Expansion in terms of gameplay. However, the developers have added a few twists and new content to it.
In this guide, we will go over the Return of the Mammalians game mode and briefly explain it.
The Crater game mode in Splatoon 3
The Crater is an interesting story mode, having various levels to it. As you keep progressing through each level, the enemy gets tougher and gameplay becomes challenging in Splatoon 3. The story begins with you searching junk gems to splat in Turf Wars. You come across a sewer hole and go through it. After meeting an old soul named Craig Cuttlefish, you get dubbed as Agent 3. Now your mission is to defeat the Octarian army in Alterna, which is a place under the Crater.
Related: How to Unlock the Catalog & All Catalog Rewards in Splatoon 3
The game mode offers various weapons which you can use to progress through the levels. You will also face different enemies, defeat them, and grab the Zapfish.
The Crater story mode teaches players how to ink the turf and use weapons. It gives a great understanding of the mechanics of Splatoon 3. This is great for new players looking to get good at the game to compete online.