Horizon Forbidden West Receives a New Gameplay Trailer
New trailer highlights the gear, challenges, and settlements of Horizon Forbidden West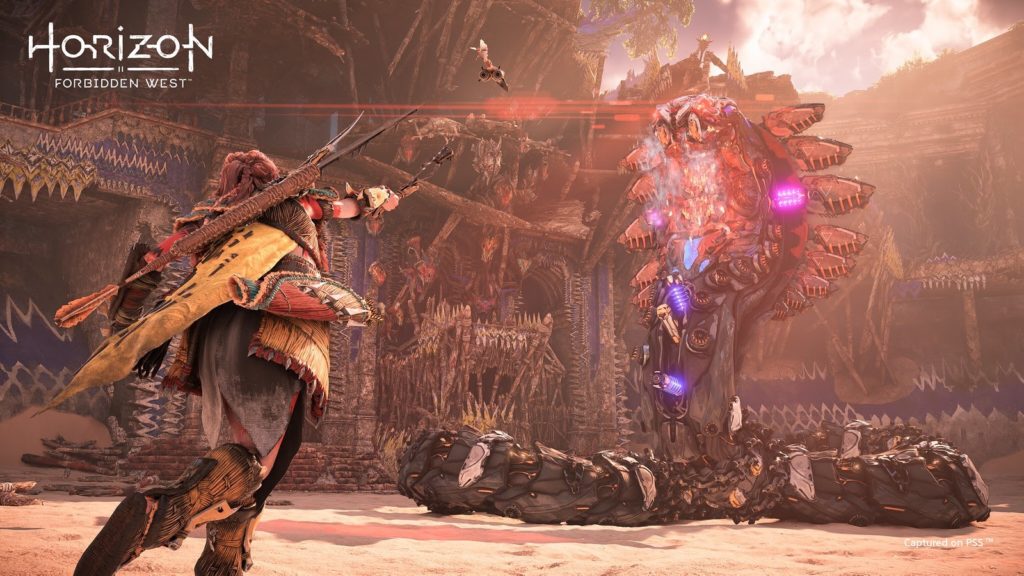 Soon PlayStation gamers will finally be able to get their hands on Horizon Forbidden West. The much anticipated sequel to Guerilla Games' hit game Horizon Zero Dawn will introduce players to brand new environments, gear, and challenges. To give players a hint at what to expect in the game, a new trailer has been released highlighting the "challenges" of the Forbidden West.
New Trailer Highlights the Gear, Challenges, and Settlements of Horizon Forbidden West
Horizon Forbidden West will see protagonist Aloy travel to a region known as the Forbidden West to find a cure for a mysterious disease. According to a newly released trailer, her journey will see her travel to different settlements, purchasing new gear, and hunting dangerous machines. Players will also be able to upgrade Aloys vast arsenal of ranged weapons.
Some settlements may contain a combat arena where players can fight others using their spears. Outside of the settlements are the hunting grounds. In Horizon Zero Dawn, these were side activities that rewarded players for completing challenges. They will make a reappearance in Forbidden West although it hasn't been explained if there are any changes.
If the hunting grounds don't sound interesting, then there are rare machines that can be hunted through a new addition to the game, salvage contracts. These appear to pay players for retrieving pieces from the machines they hunt. All of these activities can be experienced when Horizon Forbidden West arrives on February 18 for the PS4 and PS5.