Honkai Star Rail: Revive Characters in Simulated Universe
What is clear is the Reviver at least gives you a fighting chance. So get cracking on that ability tree and get your heroes back in the fight.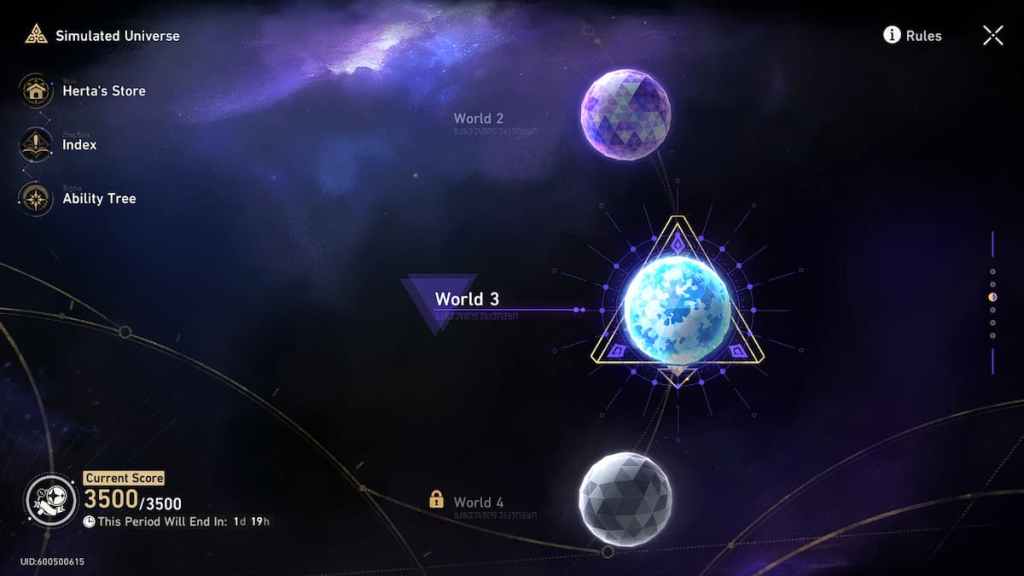 No doubt in the days since Honkai Star Rail released, you or someone you know party wiped repeatedly on Simulated World. The roguelike variant of Star Rail's dungeon crawl is merciless. It requires both careful tactical management and leveling up every possible aspect of your heroes. Even then, the wrong arrangement of rooms could send you screaming back to the beginning.
Worse are the times in Simulated World when you make it to the final Domain of Respite, the last room to heal up before the boss. When you know you're down two party members, those healing canisters and active skills won't heal you that much, and you have to pick between getting curbstomped or quitting the run early.
If only there were some way to revive your fallen heroes. Well, the good news is, there are two ways. The bad news is, they'll both require some grinding. The even better news is, it's a relatively small amount for a Hoyoverse game. Here's how to get your heroes up and back into the fight and wipe the smirk off Herta's face.
The Simplest, Not The Easiest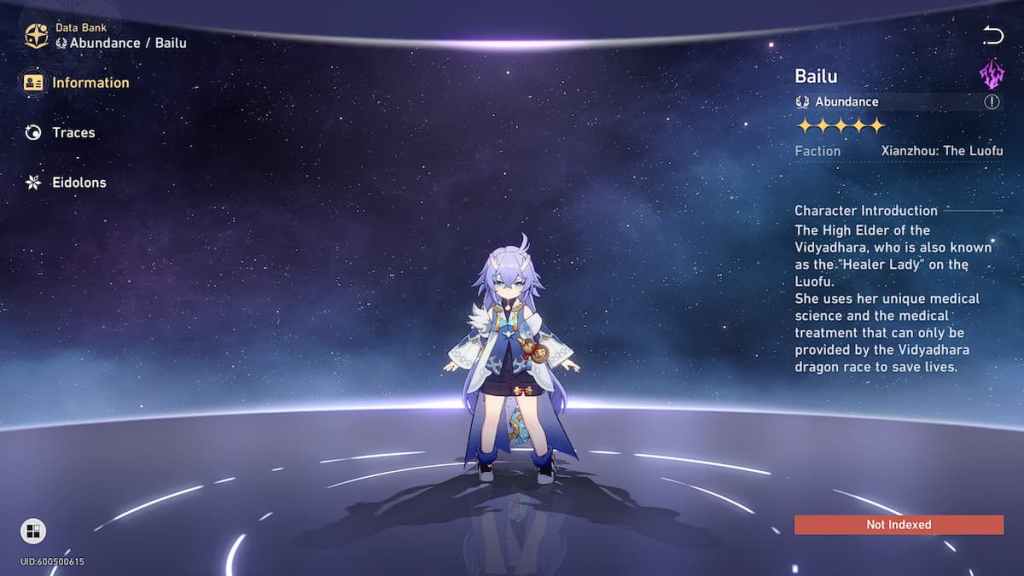 The simplest possible way to revive any character in Simulated World is to grab Bailu as your guaranteed five-star hero. Bailu is so far the only character able to revive your heroes during battle. It's something that's made her the most sought-after of the five-stars. It's also tremendously annoying, as the easier-to-grab Natasha has an ultimate attack called "restore" that doesn't actually restore anyone downed.
In total, drop rates being what they are, you can either pick her up after 300 pulls on a normal banner as a one-time gift. Or by throwing regular Star Rail Passes on the normal banner until the "pity" mechanic kicks in (which costs about 90 passes, 70 for what's called "soft pity," or roughly 11,200-14,400 Stellar Jade if you're burning through passes.) If that's your kind of grind (or if you're one of the unfathomably lucky people that every gacha player secretly hates), then have at it. There are easier ways, even with grind.
Branching Out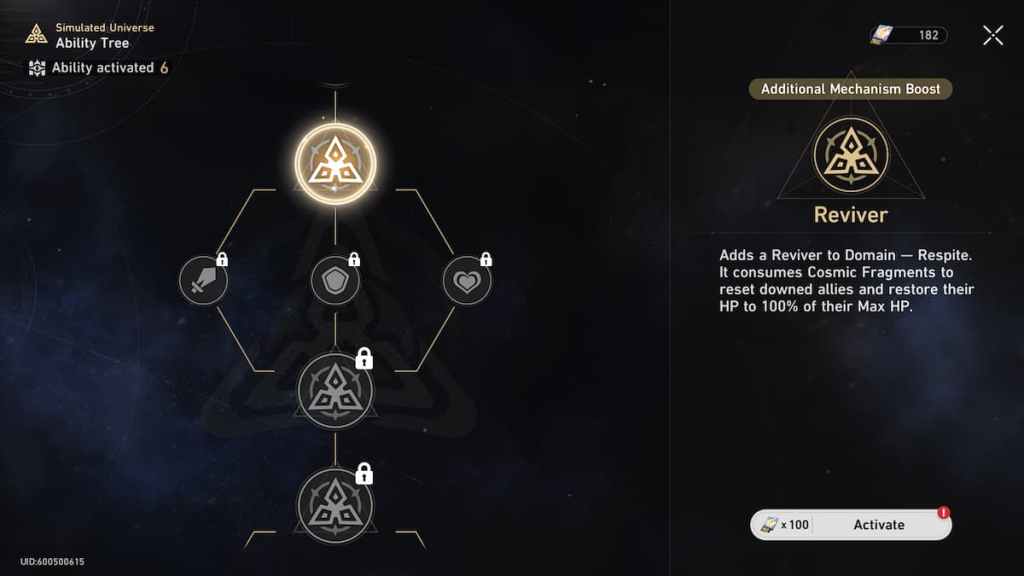 The other way you can revive in Simulated World is through the ability tree. Every time you complete a run of Simulated World, you get ability points for permanent upgrades on further runs. It's a grind, but it offers the one thing pulling on gacha banners can't— a guarantee of the exact result you want.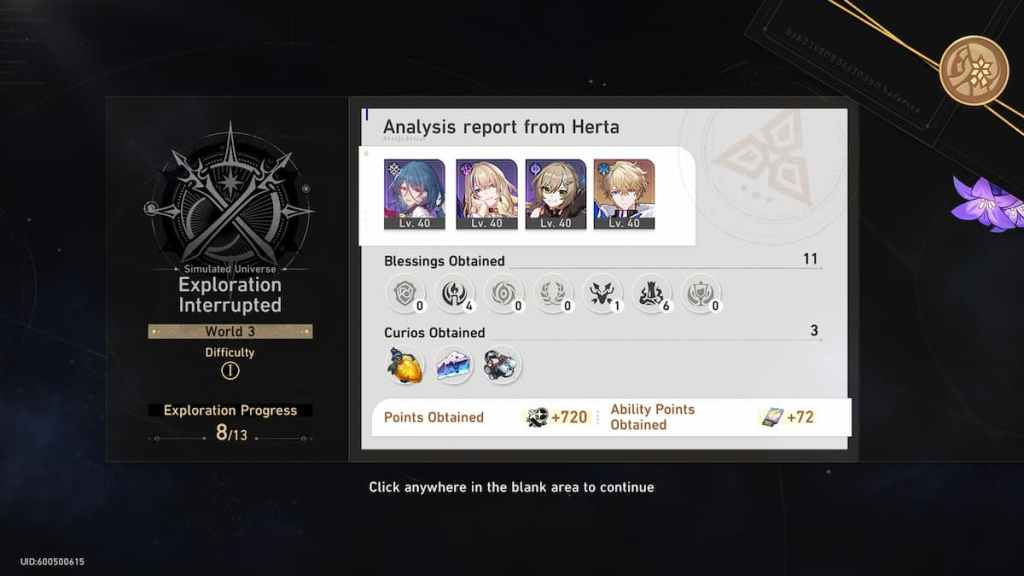 A lot of the articles you find on the Simulated World tell you that you can revive characters in the Domain of Respite for cosmic fragments. What they don't tell you is that you have to run Simulated World enough to get seven upgrades from the ability tree. Keep running whatever worlds you have open, and progress through the ability tree until you get Revival. It's a grind, but given the rewards, it's more than worth it.
Everything Has A Cost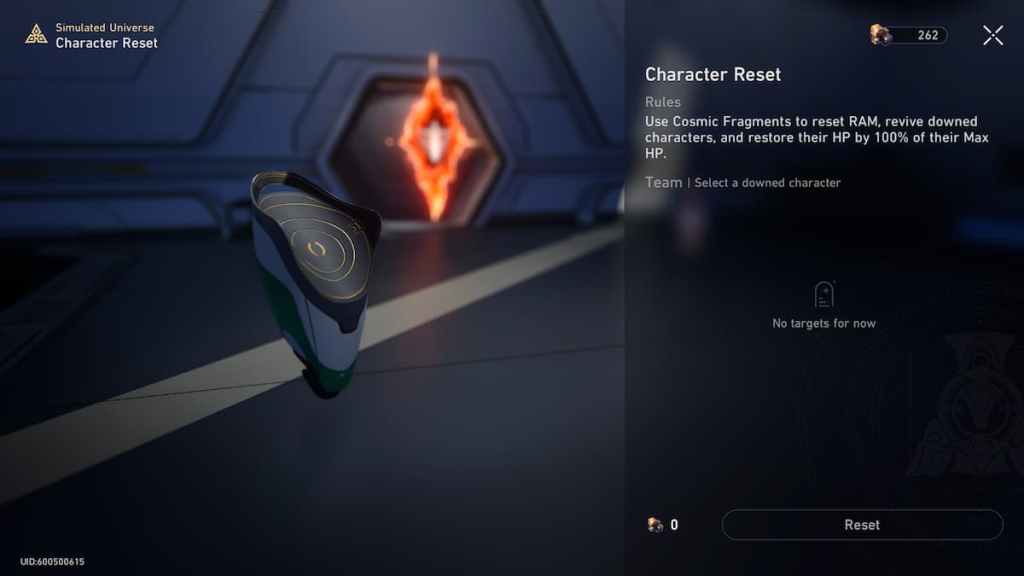 Once you open up the Reviver ability for Simulated World runs, it isn't all smooth sailing. You still have to spend 80 Cosmic Shards to finish the upgrade. For frame of reference, this is roughly half of what Herta charges in Domain of Respite for upgrading abilities. If you had an unlucky run, it could mean that you're out of luck even with the Reviver. It could also mean the difference between using the Reviver kiosk or getting ability boosts for your remaining party members.
What is clear is the Reviver at least gives you a fighting chance. So get cracking on that ability tree and get your heroes back in the fight.
For more on Honkai Star Rail, check out our codes for April 2023.
About the author