Halo Infinite settings for best FPS
Try these settings to achieve optimal performance in Halo Infinite.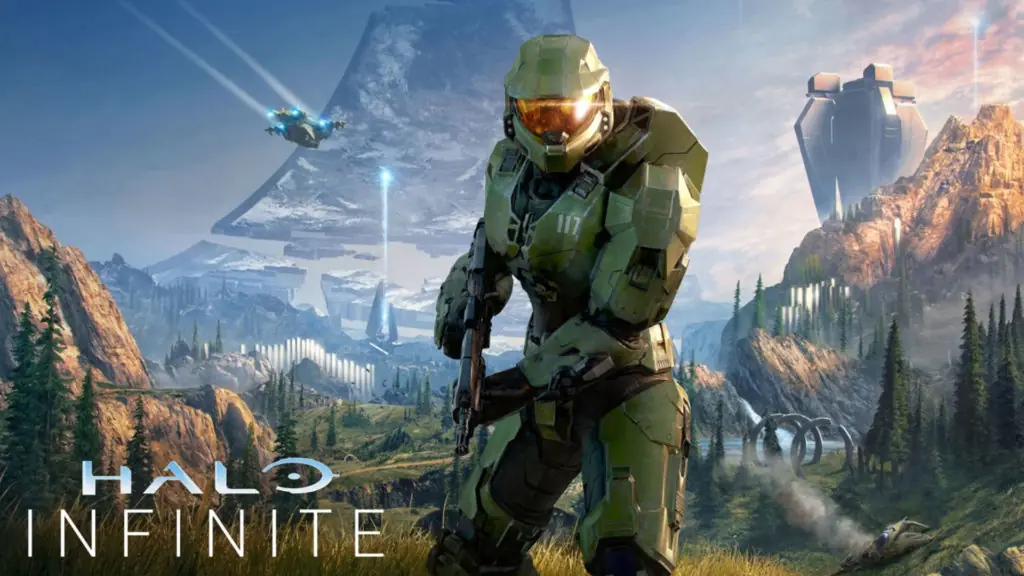 In competitive games like Halo Infinite multiplayer, reducing input delay and maintaining maximum frames is of the utmost importance. Professional players will take whatever competitive edge they can get, whether hardware-related or thanks to certain in-game settings. These are what we found to be the best Halo Infinite settings for maximum FPS and consistency.
Regardless of your setup, whether it's top of the line or middle of the pack, these settings will likely give you a noticeable reduction in input delay and a slight boost to frames per second. Not all of these settings are in-game, as we have some Windows optimizations to work through, as well.
How to boost performance in Halo Infinite
Windows optimizations
Update graphics card drivers
Halo Infinite compatibility options
Remove the Multiplayer High-Res Textures
Modify in-game settings
Windows optimizations
Enable Game Mode in Windows.
Enable Hardware-accelerated GPU scheduling in Windows.
There are a few optimizations we can do inside the Windows settings to boost performance. First, press the Windows key and type in Game Mode to open "Game Mode Settings." Make sure Game Mode is on, as it ensures no unnecessary tasks are running in the background while you are gaming.
Second, press the Windows key and type in Graphics Settings. Open the Graphics Settings window and turn Hardware-accelerated GPU scheduling on, as this setting reduces your latency and improves performance. You will need to reboot your computer after enabling this setting.
Update graphics card drivers
Next, you will want to update your drivers whether you have an Nvidia or AMD card. Both companies have released new graphics card drivers, which increase performance in Halo Infinite. You can visit the Nvidia or the AMD websites to update your card by following the on-screen instructions.
Halo Infinite compatibility options
There are also some Halo Infinite compatibility options we can edit for a further boost. Open your Halo Infinite folder by opening Steam, going to the Library, right-clicking on Halo Infinite, clicking properties, going to Local Files, and clicking on Browse.
Find the HaloInfinite.exe file, right-click it, and go to properties. Navigate to the Compatibility tab, and check the box next to "Run this program as an administrator." You can also click on "Change high DPI settings" and check the box next to "Override high DPI scaling behavior." Click Apply, and OK, and you're good to go in this section.
Remove the Multiplayer High-Res Textures
By default, Halo Infinite installs high-red textures in multiplayer, regardless of your PC. If you are on a lower-end computer or older hardware, you may want to disable these textures. To do this, follow these steps:
Launch Steam.
Find and right-click Halo Infinite in the library.
Click on Properties.
Navigate to DLC.
Uncheck Multiplayer High-Res Textures (7.68 GB).
Halo Infinite settings
Here are the best Halo Infinite settings for maximum FPS:
Video Settings
Minimum Frame Rate: Off
Maximum Frame Rate: Unlocked
Vsync: Off
Limite Inactive Frame Rate: Off
Quality Preset: Custom
Anti-aliasing: Low
Texture Filtering: Low
Ambient Occlusion: Low
Texture Quality: Low
Geometry Quality: Low
Reflections: Off
Depth of Field: Low
Shadow Quality: Low
Lighting Quality: Low
Volumetric Fog Quality: Off
Cloud Quality: Low
Dynamic Wind: Off
Ground Cover Quality: Low
Effects Quality: Low
Decal Quality: Low
Animation Quality: Auto
Terrain Quality: Low
Simulation Quality: Low
Flocking Quality: Off
Async Computer: Test with your setup
Blur: 0%
Screen Shake: 0%
Exposure: 0%
Speed lines: Off
You can edit the resolution scale if you are still having poor performance after updating these settings. Test with lower settings such as 90% and see if you get an FPS boost.
UI Settings
Tips & Tutorials: Off
Text Chat: Off
FPS Counter: On
Network Statistics: On
Chromatic Aberration: Off
Bloom: Off
Parallax: Off
Accessibility
Those are the best settings for maximum FPS in Halo Infinite. Results may vary wildly for different setups, so feel free to do some experimenting with a few of the options.