How to get a Cape in Minecraft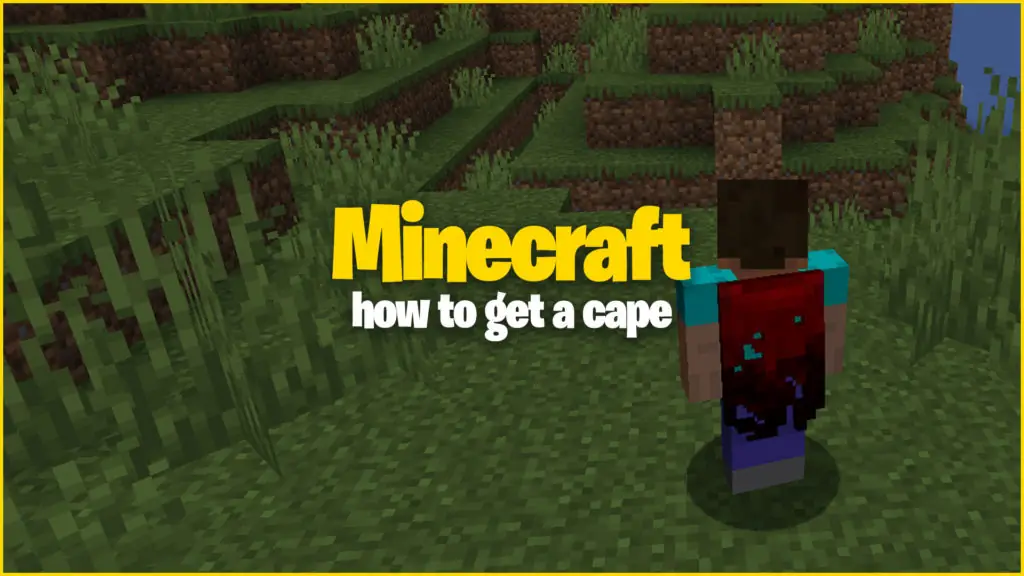 Minecraft capes are a popular cosmetic within the community. Mojang has released a few official Minecraft capes in the past, and some of them are pretty rare and unobtainable. However, it is still very possible to have a cape of your own through other means. Customizing your player with a cape is a great way to express yourself inside the game and stand out from the crowd. The process for obtaining one will vary depending on which version of Minecraft you play. In this guide, we'll show you how to get a cape in Minecraft Java Edition in three different ways.
How to get a cape in Minecraft
Here are all of the possible ways to get a cape in Minecraft:
Attend MINECON or Minecraft Live events.
Complete the Mojang to Microsoft account migration.
Use Minecraft mods.
MINECON
MINECON is an annual Minecraft celebration event. People who attend the event have received an exclusive Minecraft cape in the past. However, Minecraft Live 2020 was an online live stream, and participants did not receive a cape. It is not clear if the Minecraft Live 2021 event, which takes place on October 16, 2021, will offer a free cape.
You cannot get any past MINECON capes unless you're willing to shell out hundreds of dollars for one on eBay or another auction website. If you want to get a MINECON cape, your best bet is to wait for future event announcements and check if they are giving any away.
Mojang to Microsoft Account Migration
Minecraft players previously had the option to sign in using Mojang or Microsoft accounts. Recently, Minecraft has announced they will be migrating all Minecraft and Mojang accounts over to Microsoft for various reasons. As part of the migration, players who complete the process will receive a free cape.
Cape distributions began in the middle of July for users who successfully migrated their Mojang accounts to Microsoft. At this point, anyone who completes the process will automatically receive the Minecraft Migration Cape. You can refer to Mojang's account migration guide if you need any assistance with the process.
Minecraft mods
It is possible to attain capes by using Minecraft mods. The three routes you can take are donating to OptiFine, using Forge and downloading MinecraftCapes, or installing the Badlion client.
OptiFine
OptiFine is a Minecraft optimization tool used by a large portion of the community. It offers FPS boosts, shader support, HD texture support, the ability to zoom, and many more options to improve the Minecraft experience. OptiFine donators get free capes, but they are only visible to other OptiFine users. The cape is fully customizable and transferable to other usernames.
Go to the donate page on the OptiFine website, input your username, and then donate with your preferred payment method. Enter your email address to verify ownership of the cape, and you're all set.
MinecraftCapes
Minecraft players who use Forge for mods can install MinecraftCapes Mod. The mod allows players to choose from a variety of capes and upload their own through a URL. To use it, download Advanced Cape Mod and ensure Forge is installed. To install MinecraftCapes Mod, press Win+R and type in %appdata%. Search for the .minecraft folder, and then open the mods folder. Place the .jar file inside the mods folder.
You will also need to register an account and upload the cape to the MinecraftCapes website. After registering, the website will need to link your Minecraft account. Launch Minecraft, go to multiplayer, and join the auth.minecraftcapes.net server. Find the verification code and enter it onto the website to confirm your identity.
You can then upload a cape to use in-game. Head to the Gallery tab on the website, and download any cape you like. Upload the cape, and you will then be able to preview it from the website. Press "J" while in-game to open the MinecraftCapes Mod GUI. You can find options to turn capes and ears on or off.
Badlion Client
Minecraft players can also download the Badlion Client and purchase a "cloak" through their shop. It's an excellent way to show support for the developers of Badlion Client. The capes on Badlion Client will typically sell for between $12 and $15. There are animated capes for sale, and you can often find discount codes to save a bit of money on your purchase.
Those are all the current ways to get a cape in Minecraft Java Edition!