Fortnite TNTina Trial Challenges Guide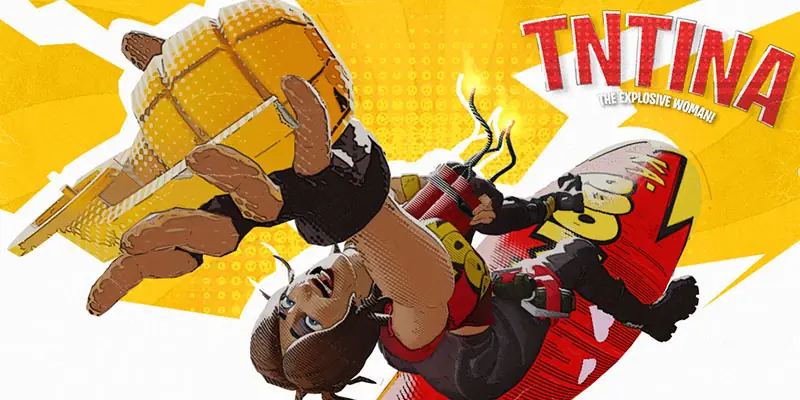 A new week has arrived which means a new set of Fortnite Season 2 challenges await. This guide will cover all of the TNTina Trial Challenges this week. If you can complete 18 of these challenges you get to choose between the Ghost and Shadow TNTina style skin shown below.
TNTina Challenges Week 3
5 Eliminations with explosives
10 Chests searched at Holly Hedges or Retail Row
Catch air with a motorboat 5 times
Visit 15 different landmarks
Sidegrade a weapon at an upgrade bench 5 times
Deal 500 damage to bosses
Land at The Rig, Hydro 16, and Logjam Woodworks
Destroy 5 Sentry Cameras or Sentry Turrets
Eliminate consecutive players twice without using shield or healing items
TNTina Challenges Week 4
Search 10 chests at Pleasant Park or Slurpy Swamp
Destroy 20 opponent structures with mines or remote explosives
Fish with Explosives 3 times
5 eliminations at The Agency or Sweaty Sands
Search ammo boxes at 7 different locations
Use 5 decoy grenades
Deal 200 damage to players while in a Motorboat
Scan Henchmen in 3 different matches
Visit Grumpy Greens, Mowdown, and Risky Reels
Collect 3 different boss weapons
TNTina Shadow and Ghost Styles
After completing 18 different TNTina Trial Challenges you can pick one of the styles shown below.