Fall Guys adds a Team Fortress 2 Scout skin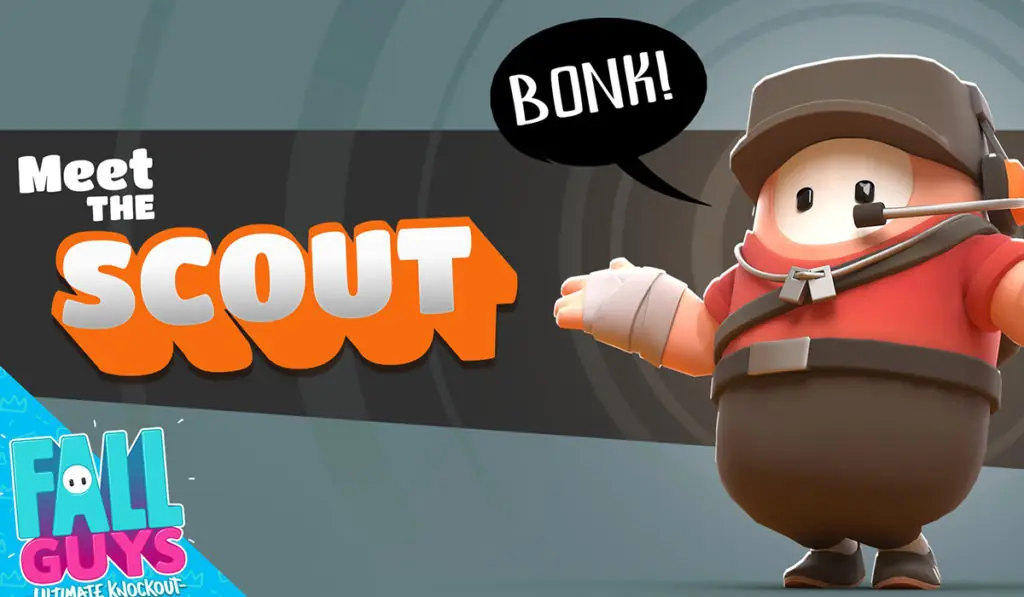 Today in the item shop, Fall Guys players can find a new Scout skin. Mediatonic revealed the news yesterday, and today you can find the Team Fortress 2 cosmetics in the store for 5 Crowns each. They'll be there for the next couple of days, so make sure to get some dubs and save up those Crowns.
Mediatonic is no stranger to adding Valve related skins, as anyone who pre-purchased on Steam got access to an exclusive Gordon Headcrab outfit. We're likely to see more collaborations in the future, as there's already a long line of requests, including Walmart, CD Projekt Red, and more.
A patch also went live this morning, which includes Jump Showdown, a new finale level. It's similar to Jump Club but is a winner take all match where pieces of the floor slowly give out.
Fall Guys is available on PC via Steam and PlayStation 4 via PlayStation Plus.