Every Level in Rhythm Sprout and How to Unlock Them
Let's see what levels you can unlock!
The time has come for rhythm and music players to test their tempo with SURT and tinyBuild's latest new title, Rhythm Sprout. Setting out on an adventure, the titular Rhythm Sprout will traverse 30 levels in total, with varying ways to unlock them all. So if you're curious as to what you need to do to get every level available, then we can help. Here's every level in Rhythm Sprout and how to unlock them!
Every Level in Rhythm Sprout and How to Unlock Them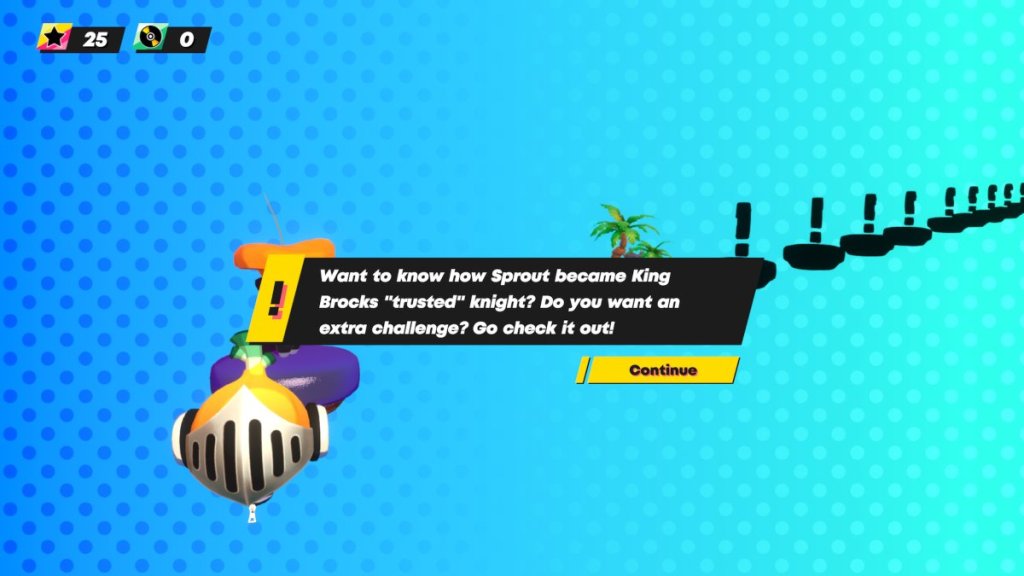 Main Story Levels
These are unlocked in sequence as you play and cannot be bypassed unless you've at least finished them on Beginner Mode.
Lvl 1 – Broccoli Castle
Lvl 2 – Autumn Fields
Lvl 3 – Winter Woods
Lvl 4 – Haunted Mansion
Lvl 5 – Mansion Dungeon
Lvl 6 – Count Arelle
Lvl 7 – Jammin' Jungle
Lvl 8 – Fruitopia
Lvl 9 – Gingerbread House
Lvl 10 – Candy Factory
Lvl 11 – Candy Mama
Lvl 12 – Candy Lane
Lvl 13 – Daddy Elevator
Lvl 14 – Daddy Club
Lvl 15 – King Sugar Daddy
Lvl 16 – Cloud Highway
Lvl 17 – Cauliflower Kingdom
Lvl 18 – Cauliflower Tower
Lvl 19 – K-FLOW
Lvl 20 – K-FLOW Official Fan Club
Story – The Journey Home
Related: Review: Rhythm Sprouts Is An Adorable, If Not Repetitive Adventure
Prequel Story Levels
These levels are unlocked at various points in the Main Story as you finish each of the story's five chapters.
Lvl 21 – Volcano Valley
Lvl 22 – Chili Inc
Lvl 23 – Prison Escape
Lvl 24 – Power Peppers
Lvl 25 – Mrs. Chili
Story – The Epilogue
Bonus Levels
Bonus levels are only unlocked as you increasingly collect Stars for various metrics that you can meet within each level. Avoid Beginner Mode if you really want to maximize the number of Stars you can earn in each level. Beating levels flawlessly will earn you the most Stars you can obtain, thus opening up these levels much quicker.
Lvl 26 – Lvl 26
Lvl 27 – Lvl 27
Lvl 28 – Lvl 28
Lvl 29 – Lvl 29
Lvl 30 – Lvl 30
---
Well, now you've seen the complete list of levels that you can unlock and play in Rhythm Sprout! If this helped you out, then be sure to take a look at some of our other wonderful guides too, such as "How to Play Rhythm Sprout? All Controls Explained". And if you want to get all of the latest guides on Rhythm Sprout from us