Dr. Dre Songs from GTA Online Now Available to Stream
Now available on Apple Music, Spotify, and YouTube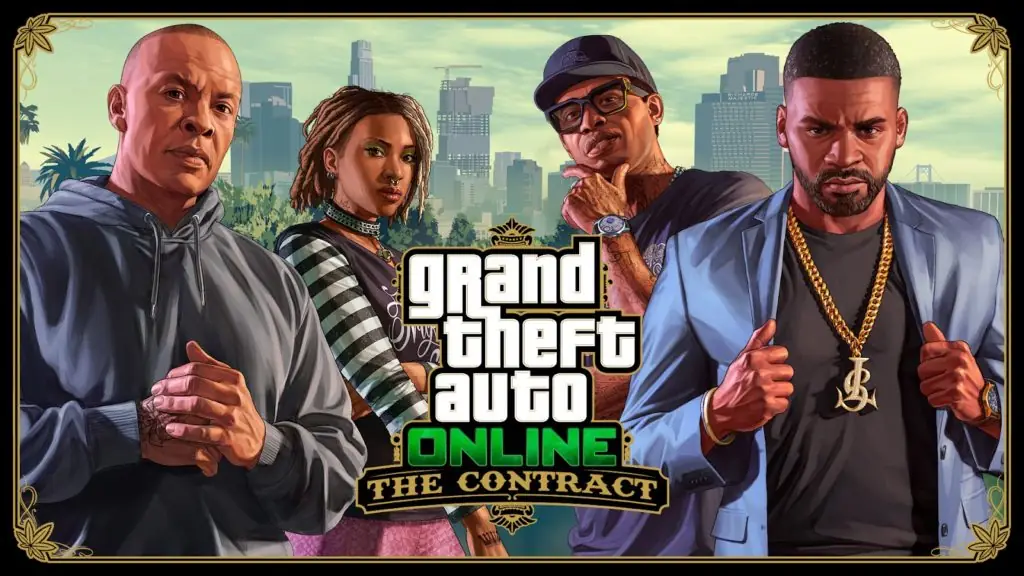 GTA Online's most recent update was "The Contract." This update saw players help hip-hop legend Dr. Dre as he attempts to recover his stolen phone featuring unreleased songs with artists such as Eminem, Snoop Dogg, and Nipsey Hussle. The only way to officially listen to these songs was to play GTA Online. Now the songs featured in the update are officially available on major streaming services.
Dr. Dre Drops New Music
GTA Online's "The Contract" update came with six new songs from Dr. Dre. The songs are Diamond Mine, The Scenic Route, ETA, Black Privilege, Gospel, and Fallin Up. These songs can now be streamed on Apple Music, Spotify, and YouTube. Dr. Dre first made an appearance in GTA Online during the Cayo Perico Update before returning in "The Contract."
Next month, GTA Online will receive a standalone version on PS5 and Xbox Series X|S. This version of the game features a new tutorial for first-time players which will allow them to choose which business they want to start with. New players will also receive extra money, a vehicle, and weapons.
Also included in this version is a new auto shop located within the LS car meet. This version of GTA Online will be released on March 15.