Does Spellbreak have crossplay?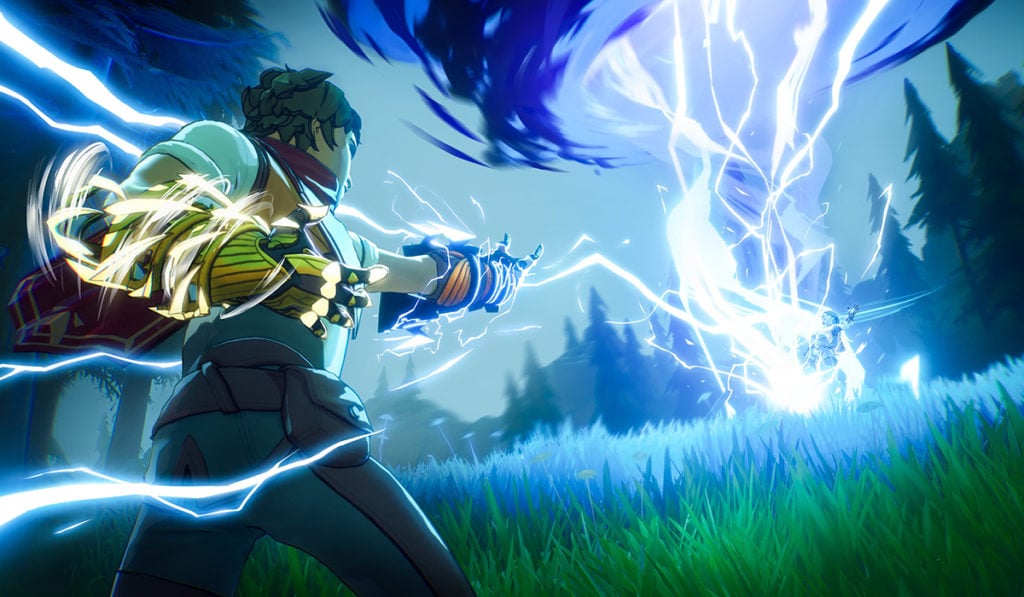 Spellbreak is the free-to-play multiplayer battle royale game from Proletariat, Inc. Players control and customize a battlemage and face off against other players. The game is available on PlayStation 4, Nintendo Switch, Xbox One, and PC. A common question people ask before purchasing the game is: does Spellbreak have crossplay?
Does Spellbreak have crossplay?
Spellbreak does support crossplay, meaning players on different platforms can group up and play together. The current platforms for this title are Switch, PS4, Xbox One, and PC. You can create a party with users on different platforms and face off against people from any platform.
Another thing Spellbreak supports is cross-console progression. What this means is that your progress in the game carries over from one console to the next. If you play on PC, you can transfer your progress over to your Xbox One, for example. Your progress ties to your user account, so all you need to do is log into your account, and you're good to go.
Spellbreak is unlike many other battle royale games, in that your primary attack is magic rather than guns. The game is also completely free-to-play, meaning those looking to try it out can do so without breaking the bank. Those of you looking to try this new title out on PC will need to do so via Epic Games Store.
You can take advantage of the crossplay, cross-party, and cross-progression functionality of this new title today. Perhaps these features can contribute to its success as a free-to-play spellcaster battle royale.
About the author