Disgaea 7: Vows of the Virtueless — All Platforms, Release Date, and More
Take a Trip to the Underworld!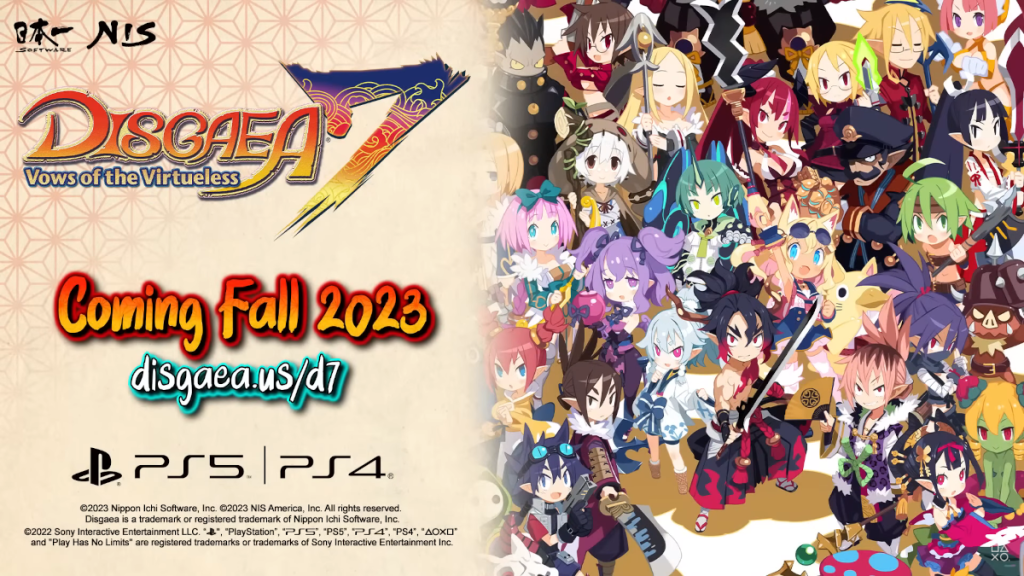 Disgaea is a franchise that's earned its accolades. Since the series debuted in 2003, it's maintained a status as a AA juggernaut that's lasted the test of time. Case in point, as Nippon Ichi Software / NIS America has announced the latest entry in the storied franchise, Disgaea 7: Vows of the Virtueless. Read on to learn everything there is to know at present about this upcoming title developed by Nippon Ichi.
Everything to Know About Disgaea 7: Vows of the Virtueless
To start, the information every Disgaea fan is most concerned with: a release date. As of writing, all we know is the game is set for a Fall 2023 release. It is set to be available on PS4, PS5, Switch, and PC.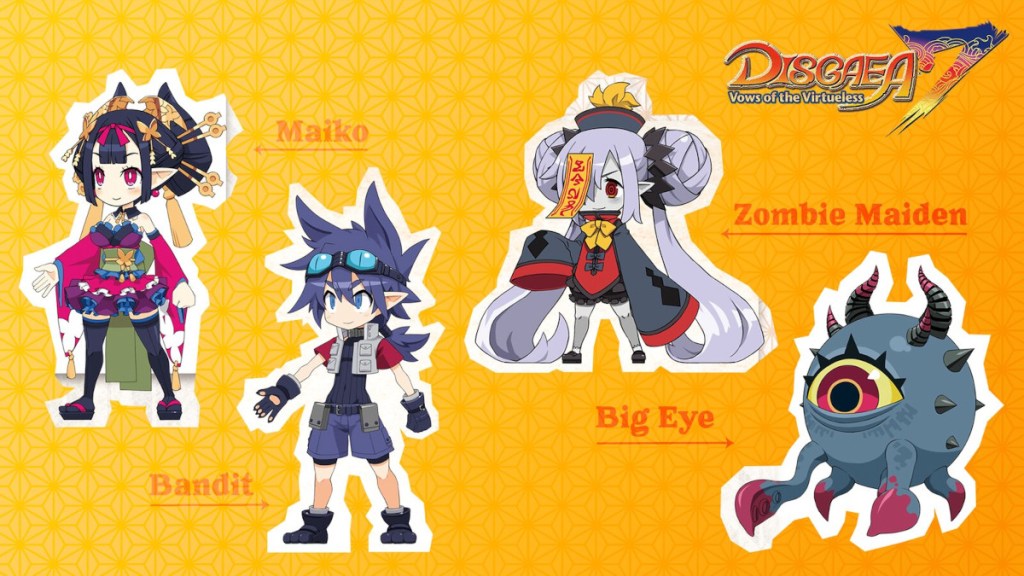 In terms of new features, Disgaea 7 introduces four new classes to make use of. These classes include Maiko, Bandit, Zombie Maiden, and Big Eye. In total, there will be over 40 character classes that will be returning from previous entries. Making a series debut here is the inclusion of online ranked battles. These battles will allow for players to compete against enemies for accolades. Also making a return is the Auto-Battle function, which is only accessible once you've completed an area once.
In past iterations, there was a mechanic referred to as Character Reincarnation. Disgaea 7 will introduce a similar function called Item Reincarnation. It works the same way (more or less) as its predecessor, only you can strategically reincarnate items to make them more powerful. In addition, you can make use of something called Jumbification to increase your overall size, strength, and damage. But, your enemies can also use Jumbification, so keep that in mind.
If you're struggling to overtake a specific enemy, consider making better use of your allies' Hell Gauge. If it fills up, these characters' stats will increase, giving you an edge over the competition. And then, when the dust settles, be sure to go sightseeing in liberated regions to learn more about your companions!
Disgaea 7: Vows of the Virtueless will arrive on the PS4 and PS5 in Fall 2023. It will come packaged with English/French text options and English/Japanese voice options.
---
Are you excited for Disgaea 7: Vows of the Virtueless? Let us know by checking out Gamer Journalist on Facebook! And, in the meantime, check out our other pieces, such as How to Unlock Classes in Disgaea 6 and How to Increase the Level Cap in Disgaea 6.
About the author