Can You Reduce Graphics Settings in Disney Speedstorm?
I should really make some upgrades ... but until then, here's a compromise!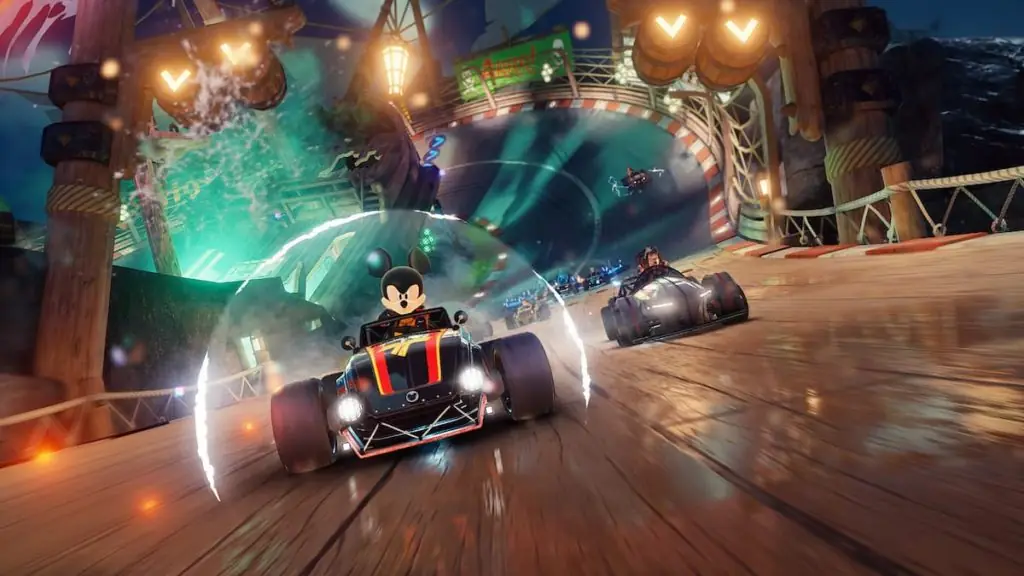 Believe it or not, Disney Speedstorm might be too much for your PC. I once thought of my gaming rig as a powerhouse capable of running mostly everything, yet it froze a few seconds into my first race. It wasn't too surprising, considering I recently discovered my so-called powerhouse can't run Fortnite … at all.
I am not opposed to reducing graphical settings on games if it's necessary. Do I wish it wasn't necessary? Of course I do, but I can accept reality. If the only barrier to entry between me and some exciting, chaotic, Disney racing action is flipping a few settings around, that's just fine. But, the question then becomes: is it possible to reduce the graphical settings in the Disney Speedstorm closed beta?
How to Reduce Graphics Settings in Disney Speedstorm
I will admit, it wasn't immediately obvious how to reduce graphics settings until I took a closer look. But, it is possible. If you find yourself in need of a lower graphics setting, follow these steps!
In the main menu — you'll know it based on the fact that Mickey is posing non-stop — click the hamburger icon (it looks like three parallel lines stacked atop one another) in the top right.
You'll then be presented with three sub-options: SOUND & DISPLAY, GAME SETTINGS, and CONTROLS. Click the first option: SOUND & DISPLAY.
In this menu, you'll have the option of reducing or increasing the volume, enabling or disabling streamer mode, in addition to increasing or decreasing the graphics quality. Quality options are LOW, MEDIUM, HIGH, and ULTRA. Once you've settled on a setting, it'll take effect next time the game is opened.
Related: How to Sign Up For the Disney Speedstorm Closed Beta
Stick with Gamer Journalist for more on Disney Speedstorm as it's made available, including our opinions on the closed beta and every beta racer's starting stats!