Best 10 Theme Teams in Madden 23
This a list of the best X Theme Teams in Madden 23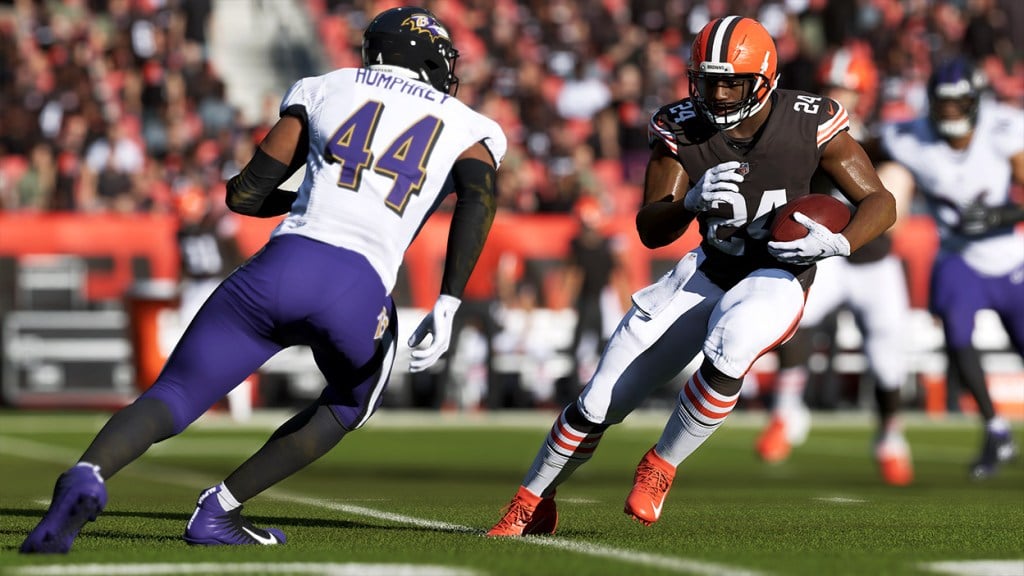 Creating the best theme team is crucial for successfully getting the best MUT 23 lineup in Madden 23. Team chemistry helps boost player ratings on your roster, and the better the ratings, the better your chances of winning games. A theme team is a unit built from players of one of the 32 teams in the NFL. One way to boost players' ratings is adding players from one team to your roster/lineup.
Remember that you will most likely have to make sacrifices because you will only have the best player in some positions. These teams allow you more ratings and boosts, unlike non-theme teams, who do not receive those things. So many things factor into getting together the best theme team, and getting players at the top cards of each position is the most potent way to do it.
To stay on top of scoring points, prioritize skill positions. After all, they will take on the task of scoring most of the points for you on the field. Let us look at the best 10 Theme Teams in Madden 23. Along with having a good quarterback, it is highly recommended to focus on getting good Wide Receivers and Defensive Backs.
Best 10 Theme Teams in Madden 23 List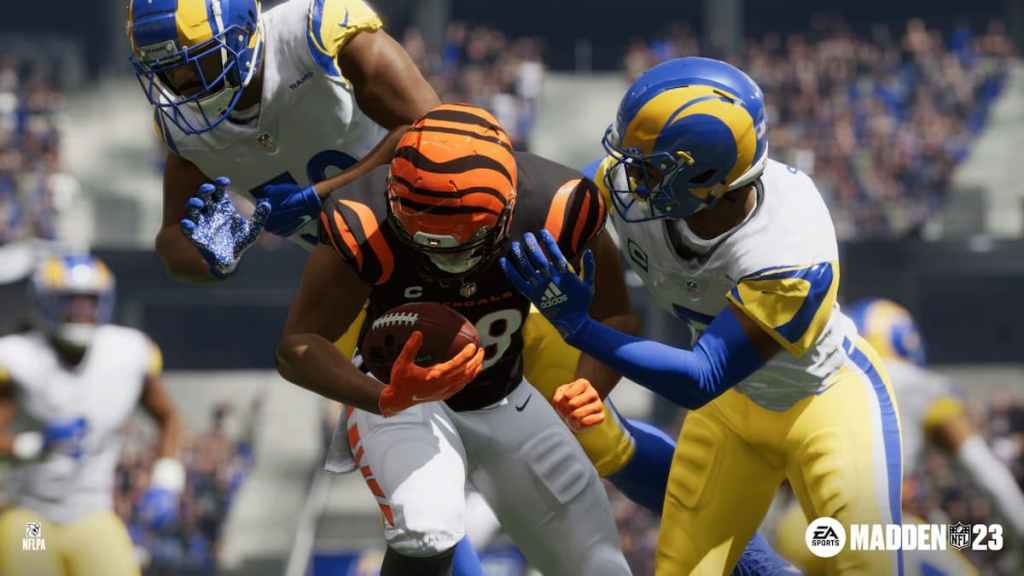 What is a Theme Team?
A theme team is a unit built entirely from players from at least 1 of the 32 NFL teams. To add boosts and ratings to your lineup, you must get more players from one team. In simpler words, a theme team has players who, at one point, played for the same franchise. If you pick the New York Giants, you could make a team consisting of Eli Manning, Lawrence Taylor, and Justin Tuck, and place them with today's players like Daniel Jones, Saquan Barkely, and Dexter Lawrence.
Related: How to Fix Madden 23 Not Loading Error and Crashing
Here are the best 10 Theme Teams in Madden 23.
Legends Team
This team is the most expensive out of all thee theme teams. However, this team is good for you if you want to go all out on the field. Some legends include Nick Mangold, Julius Peppers, Demarcus Ware, Antonio Cromartie, and Bruce Smith.
Zero Chill Team
This team is 94 overall, so it is a decent team. Although not as potent as the Legends, they are still up there. Some players include Cam Newton, T.J. Watt, Warren Sapp, Mike Williams, Charles Woodson, and Randall Cunningham.
San Francisco 49ers
The players on this team include Delanie Walker, Randy Moss, Deion Sanders, Ken Norton, Ronnie Lott, Richard Sherman, and Erik Armstead.
Philadelphia Eagles
The Eagles are expensive themselves, so they are another team to choose from if you are seeking a high-demand team. Some players include Jason Kelce, Lane Johnson, Mike Wallace, Jalen Hurts, Brain Dawkins, Bill Romanowski, and Fletcher Cox.
Minnesota Vikings
The Vikings have quite the receiver core for your offense to flourish. Defensively they are not very good, but you can still make the playoffs with this team. Some players include Justin Jefferson, Randall Cunningham, Patrick Peterson, and Anthony Barr. They may not be the best, but the Vikings can put some points on the board.
Los Angeles Chargers
The Chargers are underrated because they haven't always been very good. However, their offense can put some points on the board with players like LaDainian Tomlinson, Jacoby Jones, and Justin Herbert. Players like Joey Bosa, Casey Heyward Jr., Antonio Cromartie, and Dwight Freeney can hold the fort on defense to get stops.
Las Vegas Raiders
The Raiders' defense are fantastic to hold teams off from scoring points, and they are one of the teams to rely on to hold it down during low-score games. They are fairly potent on offense with players like Derek Carr, Devante Adams, Micheal Crabtree, Darren Waller, and John Simpson.
Seattle Seahawks
Although they are pretty weak at the receiver core compared to years past with Russell Wilson as their quarterback, they are pretty stacked on defense. It is worth noting that this theme team still has Marshawn Lynch in the backfield, so you have a huge plus with running the football. Some players include Geno Smith, DK Metcalf, Kenneth Walker III, Richard Sherman, Kam Chancellor, and Bobby Wagner. The Seahawks have been a decent team for the past few seasons.
New York Jets
Brandon Marshall, Keyshawn Johnson, and Plaxico Burress give you a strong chance at getting those yards and scoring points. You also have potency at rushing the quarterback and stuffing the run with the pretty good front 7. Some players include Darrelle Revis, Jason Taylor, Demario Davis, and CJ Mosely.
Green Bay Packers
This team is pretty stacked on defense with legends like Julius Peppers, Clay Matthews, Reggie White, and Charles Woodson. On Offense, you have #12 Aaron Rodgers as your quarterback. As long as you have him, the offense will be fine.
Dallas Cowboys
The Cowboys have been top-tier since Dak Prescott became the quarterback for America's team. Their defense and receiver-running core are strong. So you should expect to score and hold on to the football for an extended period of time. The top players consist of Trevon Diggs, Demarcus Ware, Micah Parsons, Cedee Lamb, Dak Prescott, and Demarco Murray.
---
Now that you have the best theme for Madden 23, you should have a potent lineup against opponents on the field. We hope you have enjoyed looking at our theme team list, and you can check out our guide on All-Madden 23 Redeem Codes (January 2023) To stay updated, visit our Facebook page to view our content.