Best Teams to Play For as a Small Forward in NBA 2K23
Follow in the footsteps of NBA legends as a dominant SF!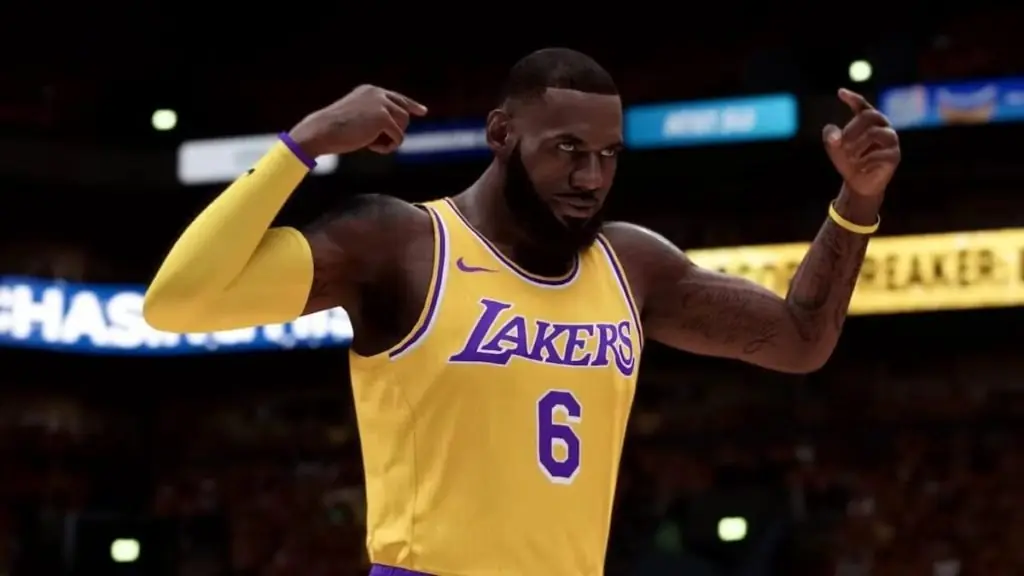 In NBA 2K23, some of the best players currently dominating the league are small forwards. Think LeBron James, Kevin Durant, and Kawhi Leonard, these are three of the greatest talents in the NBA and all are responsible for their respective team winning on most nights. However, to follow in the footsteps of some of these greats, you're going to need to choose your team carefully in MyCareer.
In this guide, we will break down the best teams to play for as a small forward in NBA 2K23.
Best Teams to Play For as a Small Forward in NBA 2K23
The small forward might not be the tallest or the strongest player, but they arguably have the biggest impact on a team's ability to win games. Due to their roles and responsibilities on both ends of the court, they're generally the most versatile player on any given night. As they often need to guard the opposing team's best player and lead their own team in scoring on the other end as well.
Related: Best Teams to Play For as a Shooting Guard in NBA 2K23
As a result of all this, choosing the right team to play for as a small forward is paramount. Since playing for the wrong team could impact your career in the worst way possible. To help you get started, here are the three best teams to play for as a small forward in NBA 2K23.
Cleveland Cavaliers – Are you the second coming of The King? Well, now's your time to shine. With the Cavs just trading for Donovan Mitchell and already boasting a strong young duo of Darius Garland and Evan Mobley, this team is poised to go on a run for the next few NBA seasons. The only thing that would thrust them into contention sooner as opposed to later is an elite SF. Currently, the team has the second-worst starting small forward in Isaac Okoro (75). Not only is this a very beatable rating, but the team's also loaded with All-Star talent. So, you won't need to worry about suffering through a rebuild and can instead play a vital role for a successful franchise.
Minnesota Timberwolves – Similar to the Cavs, the Timberwolves made some big moves this offseason and now see themselves as one of the better teams in the NBA. With D'Angelo Russell at point, Anthony Edwards at the two, and Karl-Anthony Towns and Rudy Gobert manning the paint. This team is one piece away from an NBA title, and that's with a talented small forward. Kyle Anderson is the current starter but carries a beatable 76 OVR. Russell is the lead facilitator and Towns and Gobert can handle the rebounding and interior defending. If you can build chemistry with Edwards, you could form one of the deadliest scoring duos in NBA 2K23.
Atlanta Hawks – The Hawks too made a big splash this offseason by trading for Dejounte Murray. Now, they have a 90 OVR Trae Young, an 86 OVR Murray, an 84 OVR Clint Capela, and an 83 OVR John Collins to round out the starting five. Although, De'Andre Hunter (76) is the team's current starting SF and has yet to really make an impact. With his spot far from secure, you could easily sneak into the rotation and steal minutes away from him. At which point you would earn the opportunity to play alongside arguably the best backcourt in NBA 2K23.
That's everything you need to know about the best teams to play for as a small forward in NBA 2K23. If you're interested in more NBA 2K23 content, be sure to check out our guides section here at Gamer Journalist. Where you can find loads of helpful information such as how to get custom jerseys and logos in NBA 2K23 MyTeam.