Best Starters in Cassette Beasts
Who is the best starter in Cassette Beasts?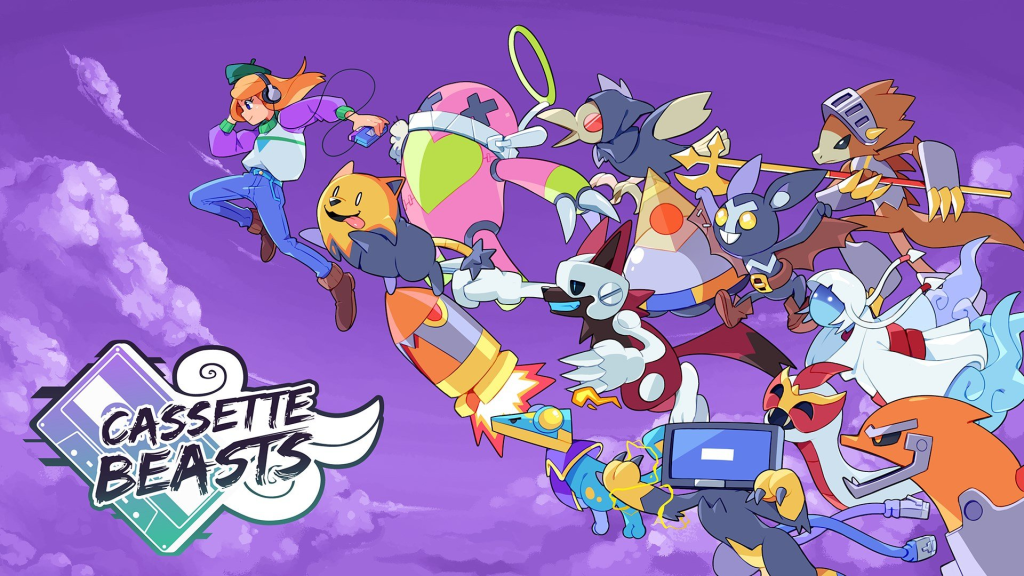 Cassette Beasts is a game you should be playing if you're interested in playing games such as Pokemon or any other monster-catching game. These games allow you to catch beasts that you can use in battle to catch more beasts for future setups. It's always a difficult decision when you're trying to put your team together because you're not sure which monster will perform the best. The hardest part about Pokemon was picking a starter that will stick with you through the entirety of the game. We're going to show you the best starters you should pick in Cassette Beasts.
Starters to Pick in Cassette Beasts
In Cassette Beasts, preference matters. You're not shown the different types of beasts you can pick from early on in the game. You're given a task from Kayleigh who asks you if you prefer something "sweet" or "spooky". If you're like us, you're going down the spooky route because we like scary-looking beasts. Since the game doesn't have elemental monsters you're going to have to choose a monster based on preferences alone.
If you're wanting to go down the spooky route, as we did, you will be given Bansheep. A purple-looking monster that resembles a sheep. Eventually, it turns into either Capricorpse or Ramtasm. If you want a starter that focuses on tank abilities with great defense you should pick Bansheep. If you chose the sweet preference you will be introduced to Candevil and Candevil will evolve into Miasmodeus or Gumbaal. Candevil focuses on range attacks and has high speed.
Can you get Both Starters in Cassette Beasts?
After you have chosen your beast you're probably wondering if there's any opportunity to get all of them during the game. In Pokemon, you were able to get Pokemon starters by trading with friends or finding them in the wild. In Cassette Beasts, you're going to want to partake in the post-game content because this is the only way to get both starters.
In order to get both starters you'll need to take down eight archangels and take on twelve ranger captions. Once you battle the captains you'll be able to buy a tape that's offered from Wilma. This tape will allow you to get whichever starter beast you didn't get at the beginning of the game.
---
If you're looking for more updates on Cassette Beasts or other monster-catching games please check out Gamer Journalist on Facebook to join the discussion and keep up to date with our content. You may also want to check out Pokemon Scarlet and violet – Can you trade eggs? or How to Fly in Cassette Beasts
About the author