Best PS4 Couch Co-op Games & Local Multiplayer Games (2022)
Call your friends and family!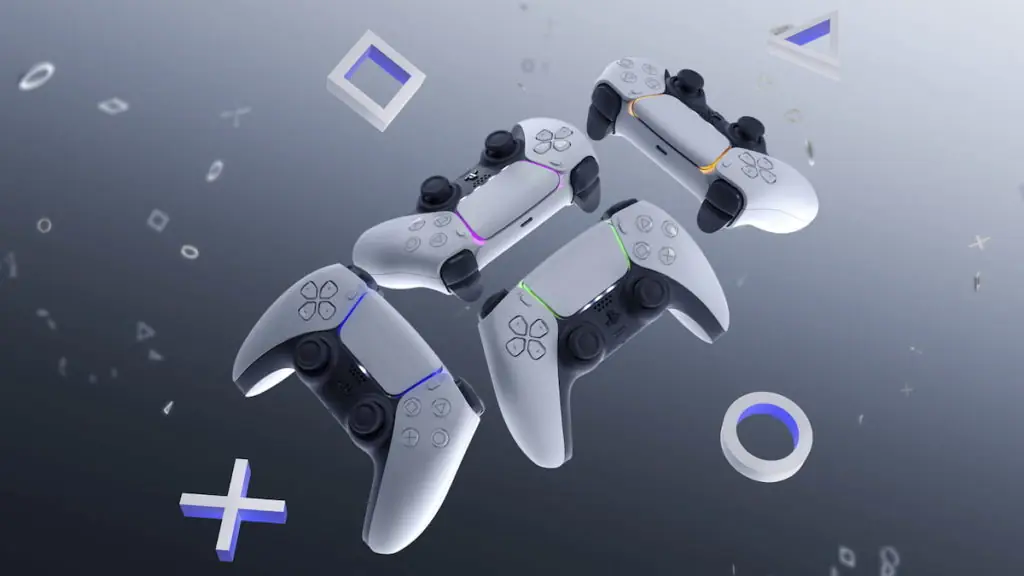 The PS4 experience is incomplete without having your friends and family play together and have quality time. While Sony's console has some brilliant single-player titles, it's the co-op and multiplayer games which really give a social dynamic to gaming. Given the backward capability of the PS5, these games are available for that console as well.
Let's have a look at the best PS4 couch co-op games and local multiplayer games you can enjoy with your friends and family.
Best PS4 Couch Co-op Games & Local Multiplayer Games
Sackboy: A Big Adventure
Sackboy is a fun adventure game featuring a world of imagination. While you can play it as a single-player, it's much more enjoyable in a local co-op. Up to four people can play the game, helping each other pass through the levels. There is also competition amongst the players. The one with most orbs at the end of a level will be the winner.
Overcooked! All You Can Eat
Another fun and exciting game featuring hundreds of levels of cooperative cooking. While Overcooked! and Overcooked! 2 were great to play, the new Overcooked! All You Can Eat title combines the goodness of both. It even has 4K visuals to enhance your experience. Playable with up to four people, you will work together with your friends in crazy kitchen locations to fulfill the customer orders. When we say crazy, we mean it. It will challenge you with kitchens built on top of an erupting volcano or on a hot-air balloon cruising through thunderstorms. Imagine the adventure.
It Takes Two
It Takes Two is a co-op-only game developed by Hazelight Studios and published by Electronic Arts. You play as a couple, Cody and May, two humans turned into dolls. They embark on an adventure in a fantasy world, struggling to keep their relationship together. It's a unique storyline in an interesting game, especially for couples.
DIRT 5
DIRT 5 is probably the best co-op racing game you can play on PS4. The game features four-player split-screen mode, the all-new Playgrounds mode, a narrative-driven career, fun multiplayer action, and more. DIRT 5 is available in 4K resolutions and has some fantastic visuals to keep you in awe.
Related: Best PS5 Headsets to Buy (2022)
NBA 2K22
If you are into basketball or have played the past iterations of NBA 2K, you will enjoy this one as well. The game offers incredible visuals and an immersive playing experience. You can bring two to four friends and play against or in a team together.
Streets of Rage 4
Streets of Rage 4 is a beat 'em up game developed by Dotemu, Lizardcube, and Guard Crush Games. A maximum of four players can play together to have some fun. There is also a versus mode where you can go against your friends to blow some steam.
A Way Out
Yet another co-op-only game that you can enjoy on your PS4. The title features two characters, Vincent and Leo, who plan to break out from the prison. The story actually starts when you and your friend manage to get out. Escaping from cops, engaging in combat are all parts of this exciting title.
Haven
Haven is a great game for couples wanting to go on a virtual adventure. The game features Yu and Kay, two playable who escaped to a forgotten planet. You will explore the planet with your partner while doing everyday chores like cooking meals, crafting, and collecting precious resources to survive. It's a romantic adventure describing the power of love to overcome all odds.
Related: Best PS5 Games to Play in 2022
Lego Star Wars: The Skywalker Saga
This title is a dream come true for LEGO game and Star Wars fans. The game covers stories of all nine mainline Star Wars movies and offers a whopping 380 playable characters. It has the co-op/split screen features to help you enjoy your Star Wars journey with a friend. The Skywalker Saga is open world so you are free to explore the unlocked planets with your partner in crime.
Rocket League
Rocket League is not a new title, but it's still a very popular one. Free-to-play on all platforms, Epic Games and Psyonix's arcade-style vehicular soccer game is a must on this list. Although Rocket League has a learning curve to it, the title doesn't disappoint players with what it offers. It features one of the best local multiplayer system, where up to four friends can play in a team or against each other. It offers a lot of different options, which you can tap into and make your co-op experience wholesome.