Best Hogwarts Legacy Mods to Download Right Now
Add some magic to the game!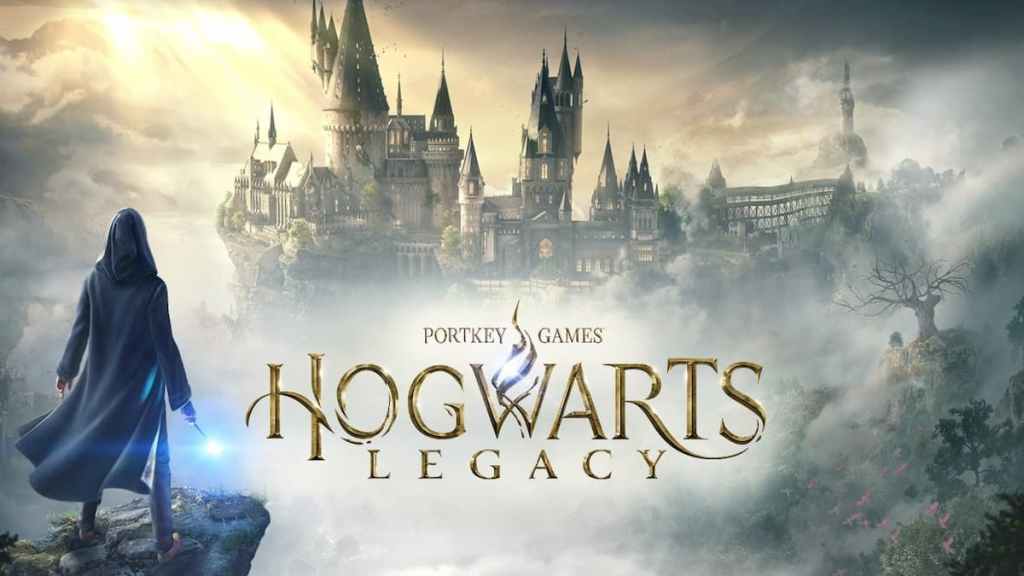 Early-release players of Hogwarts Legacy have been awestruck by the new title, and this certainly is not surprising. The game is a brand-new experience for all fans of the Wizarding World and is set in the Harry Potter universe that was originally imagined by J.K. Rowling but with an astonishing new plot built thanks to Avalanche Software's inventiveness.
As young witches and wizards, gamers will go to school at Hogwarts, where they will be able to study spells, cultivate plants, capture animals, and make potions. However, as with many games released nowadays, players of Hogwarts Legacy have the ability to mod the game and make it look and work differently from how it does as a base game. With so many great mods already being released by the devoted fanbase of this great game, it can be hard to know which mods are the best in the game. In this guide, we have compiled a list of the best mods in Hogwarts Legacy.
Related: Is the Whomping Willow in Hogwarts Legacy? Answered
Which Mods Are the Best in Hogwarts Legacy?
Mods have always made games a little more fun or fixed some issues in the game that could cause frustration for players. Alternatively, a few will simply change the way the game works, often for the better. Without further ado, here are some of the best mods for Hogwarts Legacy.
The ThomasBroom

Okay, this one is hilarious. Instead of flying about on the broomsticks that are so often seen in Harry Potter, why not chug-a-chug through the skies inside a Thomas the Tank Engine? Imagine what Quidditch games would look like.
Using The ThomasBroom by Showie, players will be able to swap out their broom for a good old-fashioned train! Now, some of us will remember Galaxy Express 999 and the flying trains. Get a good chu-chu-chuckle out of your player's sweet new ride in Hogwarts Legacy.
The "Everything Unlocked" Save File

Hogwarts Legacy puts you in the role of a struggling young wizard in more ways than one. You don't know many spells, your social status is abysmal, and you have next to no money. But what if I told you you can change that?
Everything Unlocked save unlocks everything, including spell levels, and it also gives you money. Become richer than even Harry Potter was with this mod by kosagar, which is sure to replenish your bank account and help you afford anything your heart desires in Hogwarts Legacy. Just be sure not to spend it all in one place… as if you could!
Arachnophobia Mode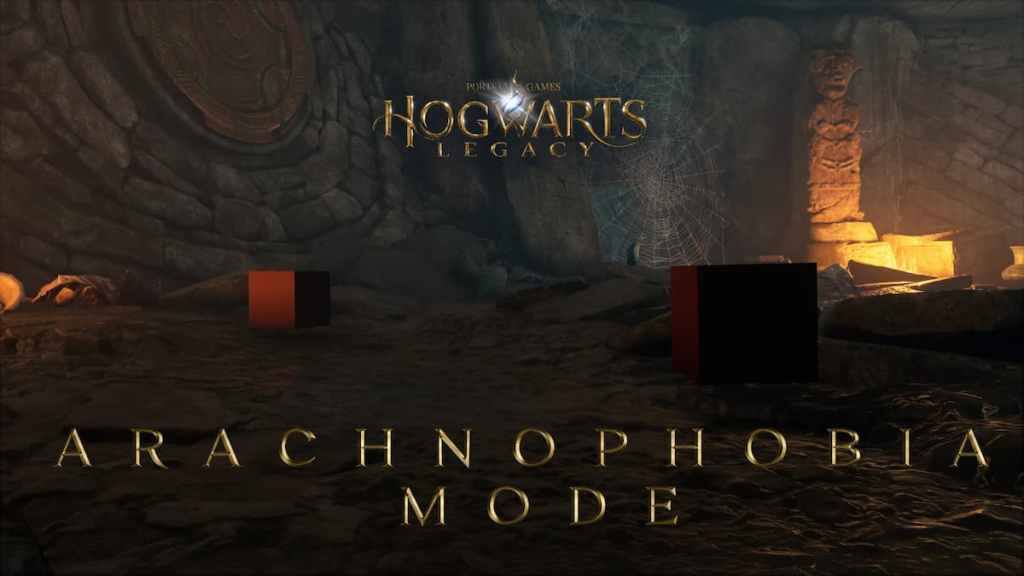 Spiders are one of the creatures people have irrational fears of. Although the Hogwarts Legacy is filled with terrifying creatures, the only ones that got overhauled by mods were spiders. I'm pretty curious if you ask me, but it's also easy to understand.
By transforming their appearance into something a little less realistic and scary, Arachnophobia mod by NorskPL helps the game become a little more accessible and open to everyone. The Arachnophobia Mod should become a feature of the base game, too, so that all players can try it out if they wish to.
The Cinematic and Realistic Shade Mod

Hogwarts Legacy is already a pretty nice-looking game. The world is beautiful and filled with details, and players spend tens of hours exploring the school and surrounding areas. The Hogwarts Legacy's immersion based on visual identity cannot be overstated.
However, if you want to spruce up your game's visuals a little more than its already considerable graphics, check out Deehn's Cinematic and Realistic Shade mod. By changing the shading of Hogwarts Legacy, as well as other aspects of the game, you can immerse yourself even more in the magical world of Hogwarts. Just be sure that your system can handle the extra strain it will require.
Arithmancy

In Hogwarts Legacy, many entryways are blocked by math-based puzzles. The problem is, the numbers on the doors are replaced by symbols. That further compšlicates the solution of these puzzles.
Now, that's where the Arithmancy mod by MissingMinus comes to help. This mod adds a number to each symbol around the door puzzles. This way, you can solve the equations and gain the entryway in an easier way. This is one of the most useful mods for this game, and many players surely appreciate it.
Ascendio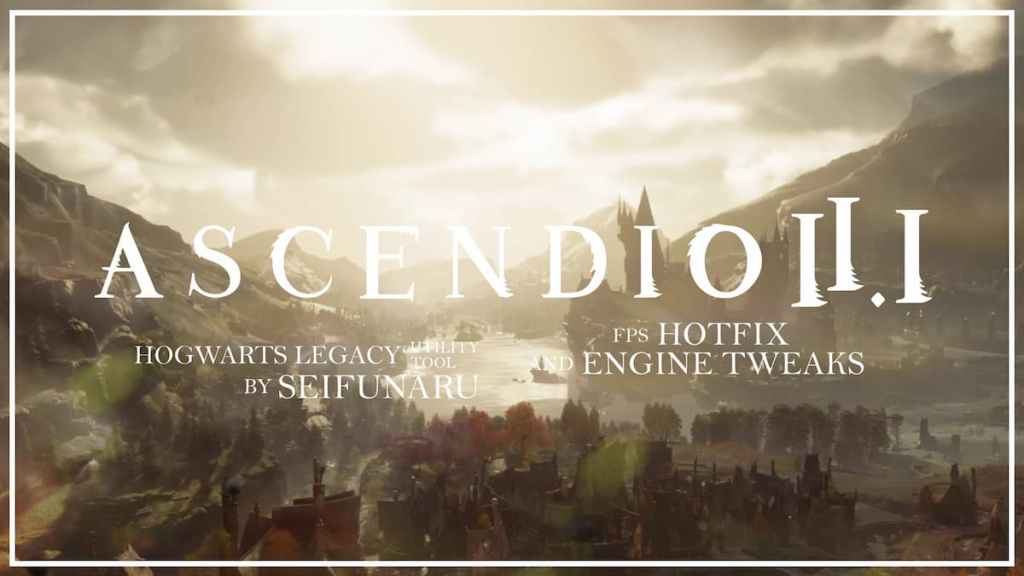 Hogwarts Legacy is a strikingly beautiful game, and that beauty has some major trade-offs. Occasionally you will encounter some performance issues, like frame drops and stuttering. These problems might severely damage your immersion and enjoyment.
Luckily, there is Ascendio mod by Seifu. This mod addresses the aforementioned performance issues by applying the Unreal Engine parameters. Now you can enjoy your adventures in the magical realm without worrying that your game will become a PowerPoint presentation.
Mouse Control for Broom

This mod is exactly what it says on the tin. It's a simple mod made by r457 that allows for steering your broom using the mouse. The controls also include ascending and descending motions. This is an accessibility mod that will make gameplay a bit more convenient.
Additionally, this mod can be used in combination with keyboard controls. That way, you can find a control scheme that suits you the best. It must feel really nice to control your broom like a spaceship in Elite games.
NPC Schedule Advanced
This mod is a major upgrade of the students' AI in Hogwarts Legacy. If you played games like Red Dead Redemption 2, then you know how great NPCs were. The NPC Advanced Schedule mod by Khione95 tries to emulate that by adding a proper schedule to all named NPCs.
Students will now attend classes and do activities, and they won't just disappear at night, but they will adhere to personalized schedules. Also, vendors will close their stores at night, and students will visit Hogsmeade on weekends. You can even follow students and use their schedules to meet them up.
Autohomora
Lockpicking minigames are an inevitable part of every fantasy open-world RPG game. Many interesting items and locations are hidden behind the locked doors and chests. Hogwarts Legacy has its own version of the lockpick mini-game, using the spell Alohomora.
The problem with the Alohomora minigame is that it gets old really quickly. The modder VTLI also felt that way, so there is Autohomora mod, that basically automatically solves every Alohomora minigame. Enjoy your ultimate lockpicking fantasy.
Hagrid Paintings

Many players were disappointed because their favorite character, the gentle giant Rubeus Hagrid, wasn't in the Hogwarts Legacy game. This burly Hogwarts housekeeper is sorely missed from the game, but there's a way to remind everyone he's still a part of that world.
Hagrid Paintings mod by CHRBRG replaces some portraits scattered around the game with portraits of Rubeus Hagrid. But there's one catch: the portraits don't feature the movie version of Hagrid, played by Robbie Coltrane, but the PS1 version from the first Harry Potter game.
---
This marks the end of our guide on the best mods in Hogwarts Legacy! Be sure to visit the Gamer Journalist on Facebook for our latest guides! If you want to see some of our other tutorials on Hogwarts Legacy, check out How to Learn Petrificus Totalus in Hogwarts Legacy – Spell Guide and also How to Learn Lumos in Hogwarts Legacy – Spell Guide.
About the author