BedWars Update: Infected and Guided Missile Update Log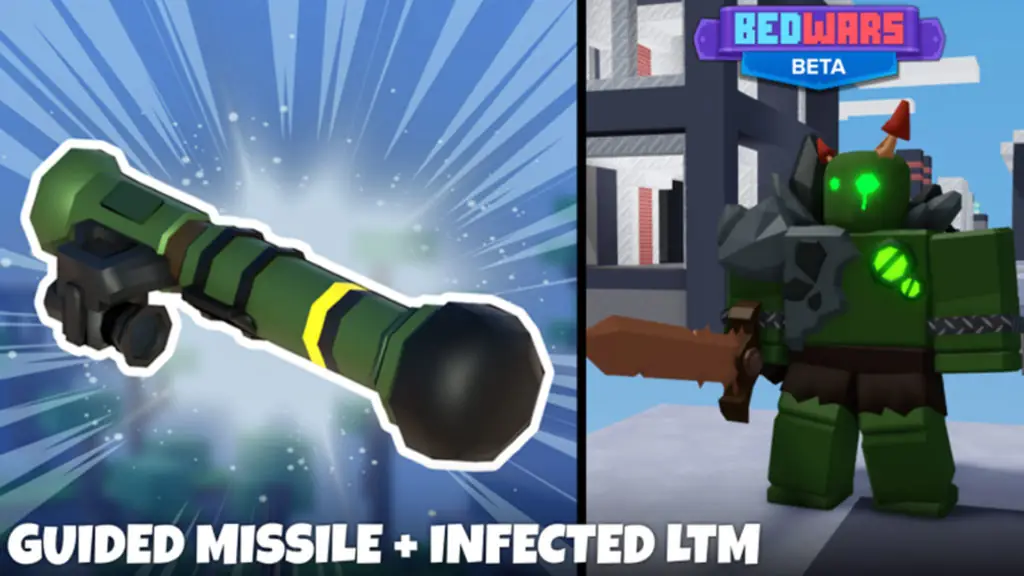 The latest BedWars update is now live as of Friday at 3:00 PM ET. Roblox's number one base battle survival game has just added the Guided Missile, a new limited-time mode, some new maps, a kit nerf, and some other changes. Here's a look at the Infected and Guided Missile BedWars update.
For players that missed it, a new kit was introduced last week. Vanessa is a ranger who can supercharge her bow to perform a triple shot. She has had her charge time slightly increased to balance things out. Additionally, the voice chat queue has been fixed. This week, players have a limited-time Infected mode to look forward to, as well as a new explosive item.
BedWars Update: Infected and Guided Missile patch notes
Here's a look at the update log and patch notes for the BedWars Update:
Guided Missile
The Guided Missiles is a brand new item that players can purchase from the in-game item shop for 1 Emerald. The Guided Missile is disabled in Ranked mode while the developers ensure its balance for competitive play.
Infection LTM
A new limited-time mode is available this week called Infection.
New maps
Oil (duos and solos)
Arch (duos and solos)
Industry (infected)
Free kits of the week
Farmer Cletus
Melody
Archer
Other changes
Vanessa: increased triple shot charge time while using crossbow
Increased weekly mission XP
Removed the zipline
You can check out our other post for the full list of BedWars kits.
BedWars is a Roblox game from Easy.gg.
NEW KIT: 🏹 Vanessa!
Super charge your bow to perform a triple shot.

🔊 Voice Chat Queue
Only players with voice chat enabled are able to join. Have fun while this lasts!

Controls:
[E]: Open Inventory
[Q]: Drop item
[Ctrl]: Lock camera
[T]: Use Spray

How to play BedWars:
📡 Join the "BedWars" queue in the Lobby to find a game
🛌 Protect your base. Once it's gone, you can no longer respawn!
💎 Gather resources to purchase items and team upgrades
🏹 Destroy enemy beds and eliminate players to win the game!