Awaken Chaos Era Codes (December 2023)
Get the latest Awaken Chaos Era codes list and redeem some exclusive freebies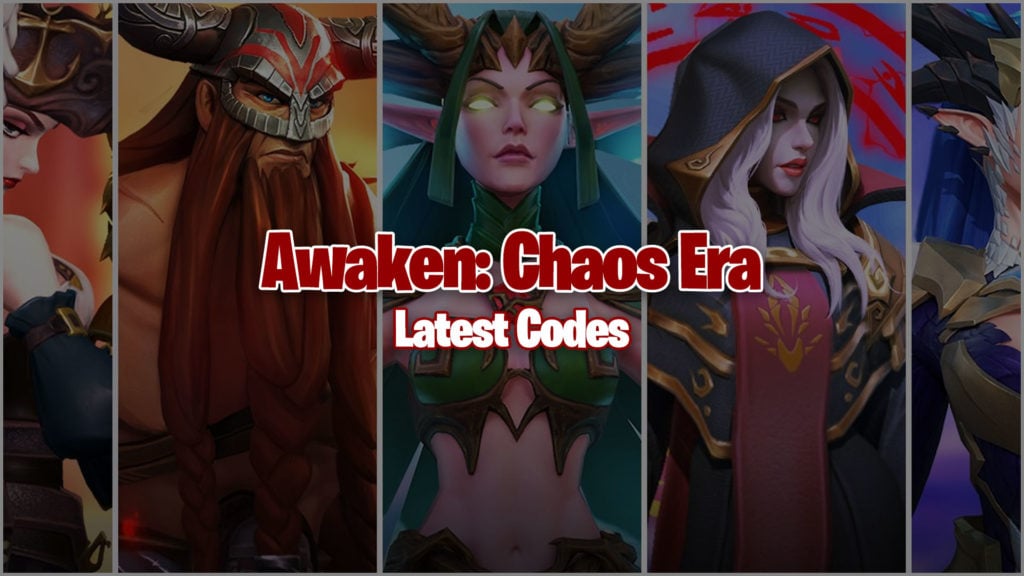 Awaken Chaos Era is a mobile game from Century Games Publishing. The game is a new hero collector RPG with strategic PvE gameplay. Collect and assemble a powerful lineup of heroes to dive through the campaign and uncover the mysteries of Awaken. Since currency can be hard to come by, we've put together this running list of Awaken Chaos Era codes.
You can use Awaken Chaos Era codes to get free in-game currency, weapons, and even units. New codes release occasionally, and existing ones do expire after a short time. We maintain the list and add new codes as soon as they release, so you can bookmark this page and check back daily for updates.
Awaken Chaos Era Codes
These are the latest Awaken Chaos Era codes, which you can redeem in-game for summoning crystals, experience jellies, weapons, charms, and even characters. The codes do not last forever, so be sure to claim them while they are active.
Latest Working Awaken Chaos Era Codes
ACEEXP – 1 Hour Double EXP
acedc – 3 Advanced Summoning Crystals (requires Lv. 10)
acefb – 3 Advanced Summoning Crystals (requires Lv. 10)
hello100 – 100 Summoning Crystals
ace777 – 10K Gold, 100 Diamond, 100K Experience Jelly (requires Lv. 10)
foody – 3* Foody
swordout – 4* Gale Dagger, 8 Advanced Weapon Charms, 3 Special Weapon Charms
whosyourdaddy – Zachary (requires Lv. 5)
Ineedadoctor – Abbott (requires Lv. 5)
Expired Codes
There are no expired codes at the moment.
How to redeem Awaken Chaos Era codes
To redeem codes in Awaken Chaos Era, follow these steps:
Launch Awaken Chaos Era on your mobile device
Tap on the Start icon on the top right corner
Tap on the Settings button
Navigate to the account tab
Tap on Redemption Code
Enter a working code into the redemption box
Tap on confirm to redeem the code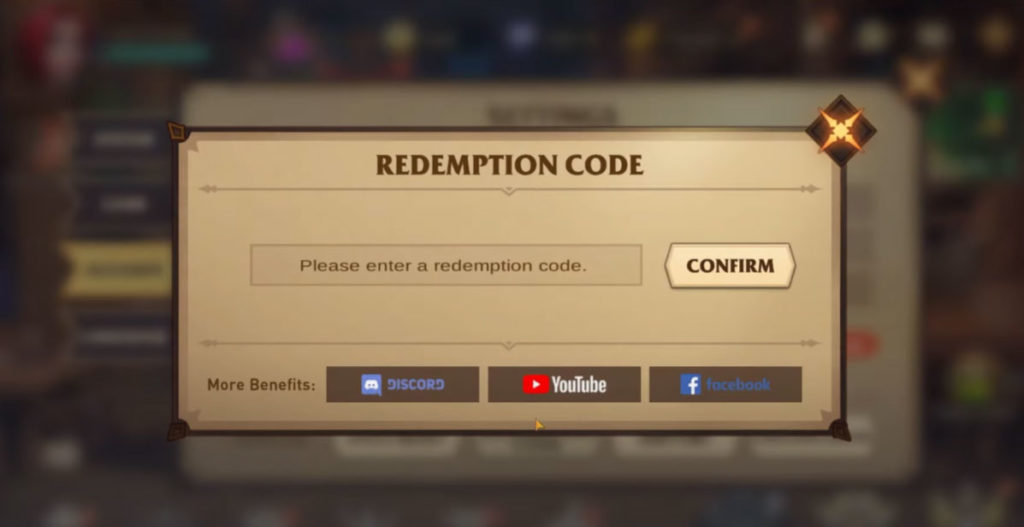 After redeeming a working code in Awaken Chaos Era, go back to the home screen and go to your in-game mailbox. You should see a message with each of the corresponding rewards you just redeemed. Claim the rewards from the message, and they will go straight to your account!
How to get more codes for Awaken Chaos Era
Awaken Chaos Era developers sometimes release new codes, updates, and event announcements on their social media channels. You can follow them on Twitter and Facebook to stay in the loop. Or you can simply follow our list here, as we will update it regularly and check for working and expired codes.
About the author