All Street Art Locations to Complete Curator Quest in Goat Simulator 3
Goat is an artist.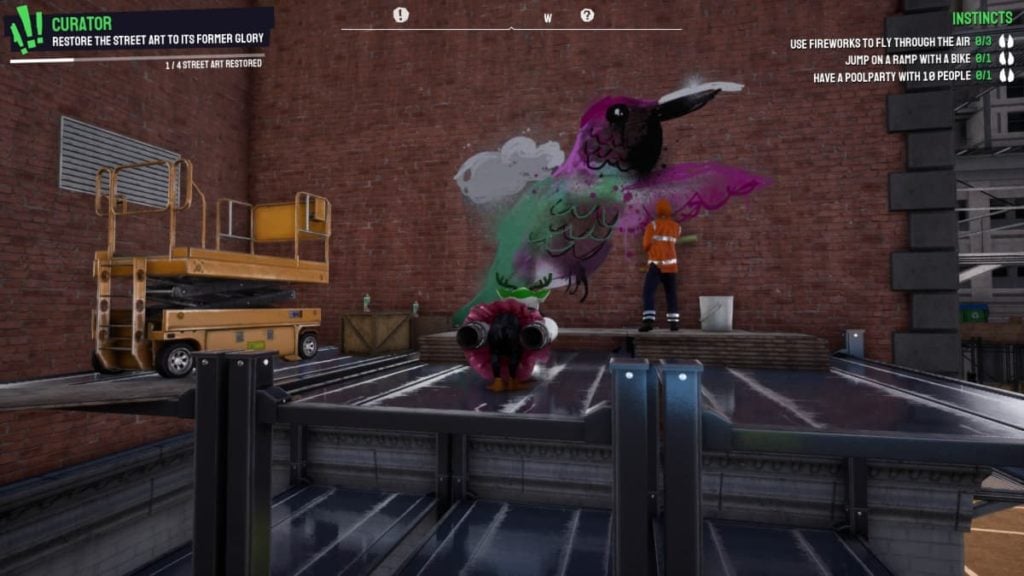 Some events in Goat Simulator 3 are a lot trickier to complete than others. The Curator event is one which requires a bit of search and effort. You don't need to worry, though. We have already cracked it for you.
To complete the event, you need to restore four street arts spread across the area of the event. It's difficult finding each one of them. However, we will give you step-by-step instructions and locations of all street art locations for the Curator Quest.
Curator Quest Location in Goat Simulator 3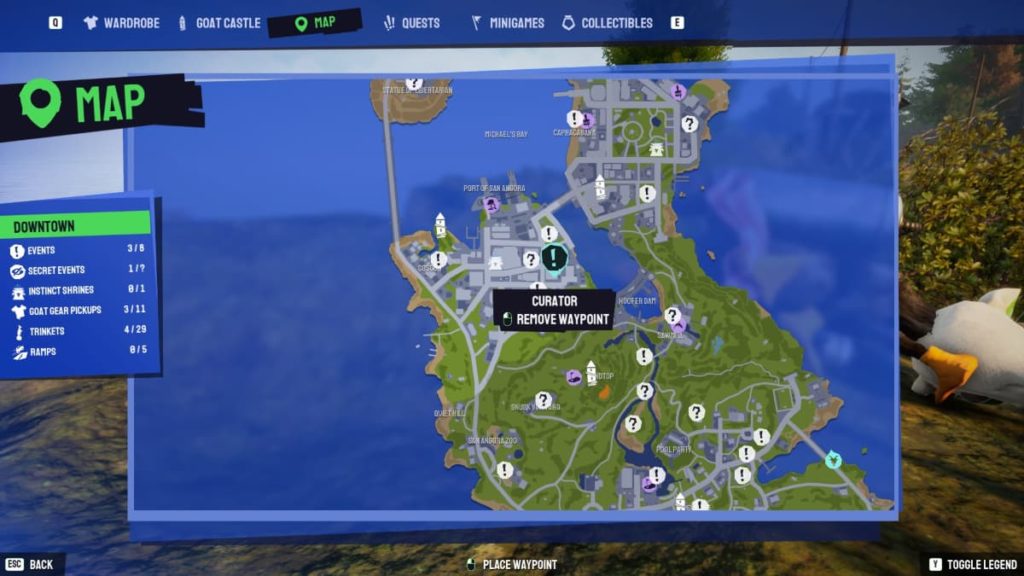 The Curator event is in the city of Downtown on the map. You can easily go to the location using the Goat Tower nearby, assuming that you have unlocked it. If not, you can use the ways we have listed in our How to Travel Fast in Goat Simulator 3 guide. We have marked the location in the image above. Once you reach the event, grab the Baansky spray equipment on top of the platform. The spray paint equipment will help you paint the walls.
All Street Art Locations for Curator Quest in Goat Simulator 3
Humming Bird Painting
The first one is simple to find because it's right near the Baansky you got. It's a hummingbird street art (Refer to the articles' cover image). Just go near the wall and press the action button to complete the painting.
Maria Painting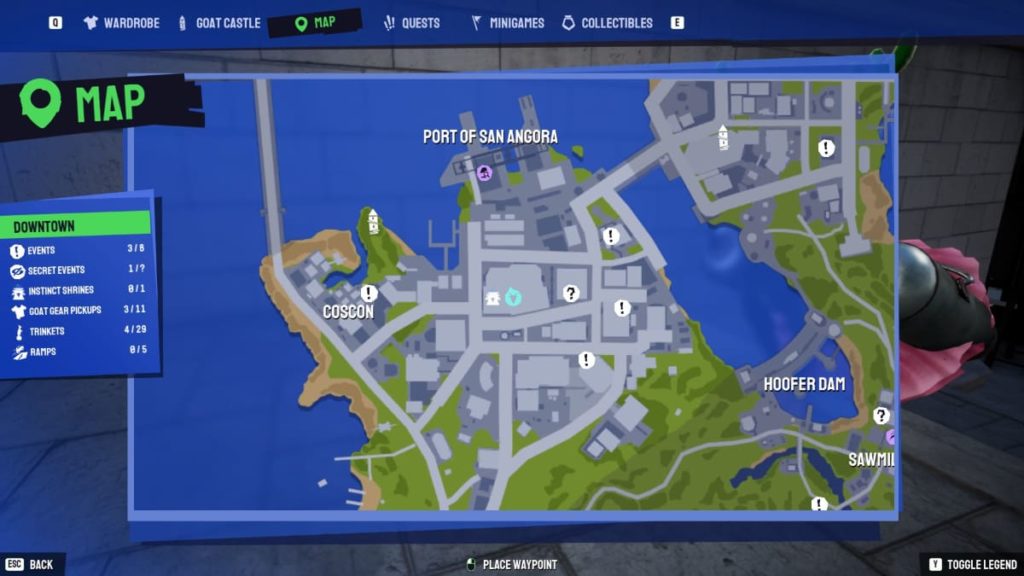 We have marked the second painting on the above map with the goat symbol. It is on the Tellus Plaza building, not very far from the first painting you completed.
Blossom Painting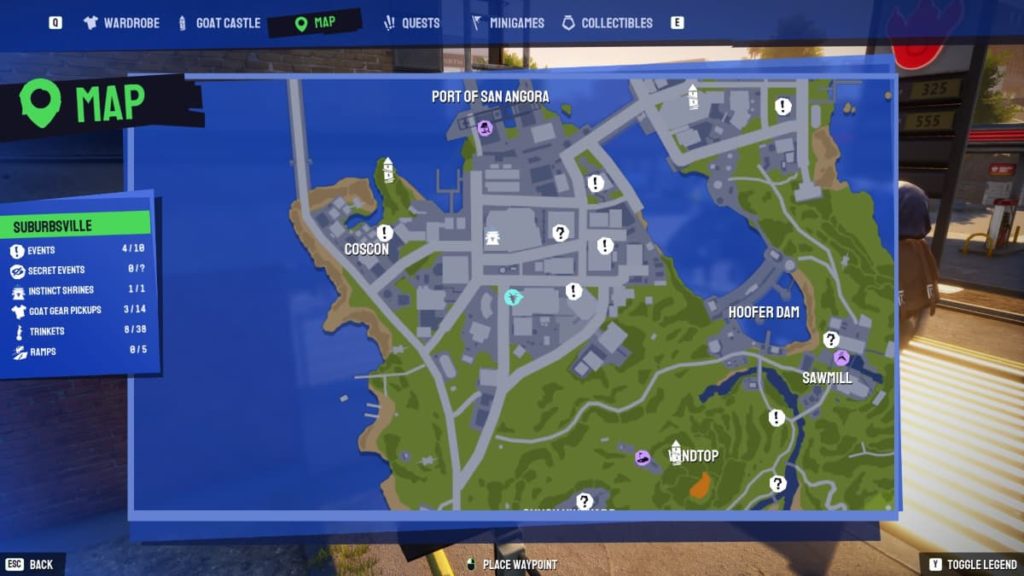 The third painting is right across the street near a gas station. It's a flower painting marked on the map above. You can jump or climb on the small platform to complete the art in Goat Simulator 3.
Goat Painting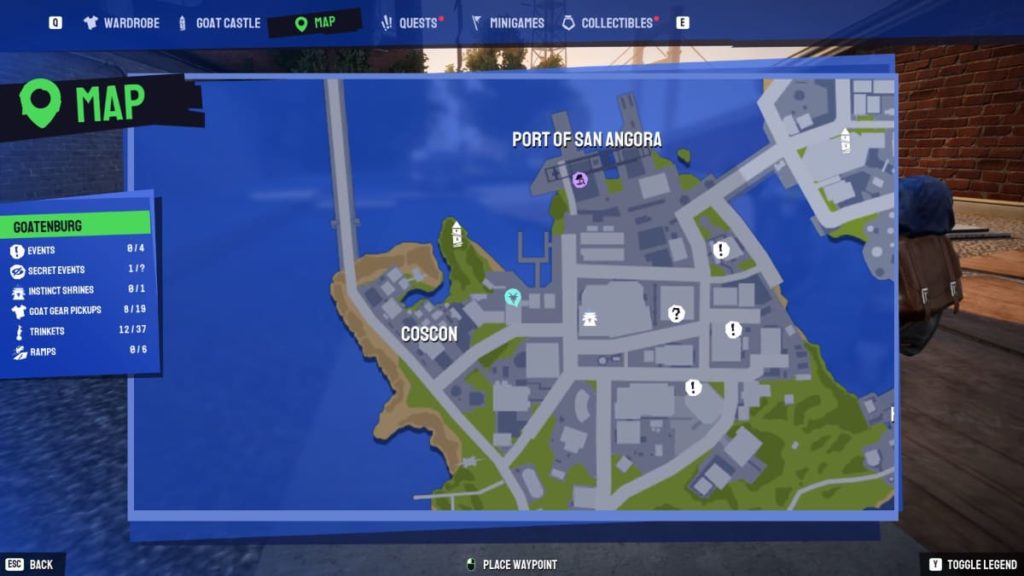 The fourth and final painting is a little far from these three. Grab a car and move to the Cos Con event happening in the city. Go towards the back side of the event and you will notice a street artist working on the Goat painting. Again, we have marked the exact location on the map above. Complete the art to finish the event.
Those were all the street arts in the Curator Quest in of the game. If you like to complete events, check out How to complete The Big Red Button Event and Unlock Fallout Boi Outfit in Goat Simulator 3.